HAPPY HORROR THRILLER BIRTHDAYS TO -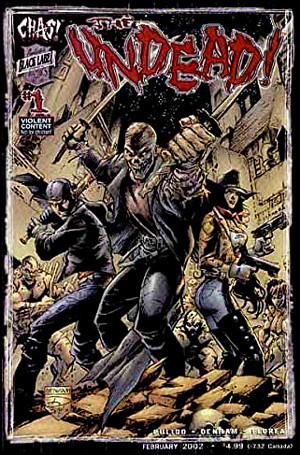 By E.C. McMullen Jr.
Actor Larry Bishop (WILD IN THE STREETS, THE DEVIL'S 8, ANGEL UNCHAINED, SHANKS, THE BIG FIX, C.H.O.M.P.S., MAD DOG TIME, UNDERWORLD [1996], KILL BILL VOL. 2, HELL RIDE, FORGOTTEN PILLS, ADRENOCHROME) is 73.
Actor Elisha Cuthbert (ARE YOU AFRAID OF THE DARK? [TV], BELIEVE, HOUSE OF WAX, THE QUIET, CAPTIVITY, 24 [TV], THE FORGOTTEN [TV]) is 39.
Look for Elisha's 2022 Horror movie, THE CELLAR.
Actor Nancy Everhard (DOUBLE REVENGE, DEMONSTONE, DEEPSTAR SIX, THE TRIAL OF THE INCREDIBLE HULK, THE PUNISHER [1989], THE CHINA LAKE MURDERS, URBAN LEGENDS: BLOODY MARY) is 64.
Musician Billy Idol (Music: REBEL YELL, WHIPLASH SMILE, CHARMED LIFE, CYBERPUNK, DEVIL'S PLAYGROUND, HAPPY HOLIDAYS. Movie: TRIGGER HAPPY, HEAVY METAL 2000) is 66.
Artist, Writer, Director, Producer Brian Pulido (Comics: THE UNDEAD, LADY DEATH, Movie: THE GRAVES) is 59.
Director Henry Selick (THE NIGHTMARE BEFORE CHRISTMAS, CORALINE) is 68.
Look for Henry's upcoming 2022 Horror comedy, WENDELL AND WILD, starring the voice of Jordan Peele (GET OUT, US).
Writer Scott Sigler (INFECTED, CONTAGIOUS, ANCESTOR, THE STARTER, THE ROOKIE, BLOOD IS RED, NOCTURNAL) is around 60 or something.
WIRED SHUT Starts Tomorrow On VOD and Digital
And -
HAPPY HORROR THRILLER BIRTHDAYS TO -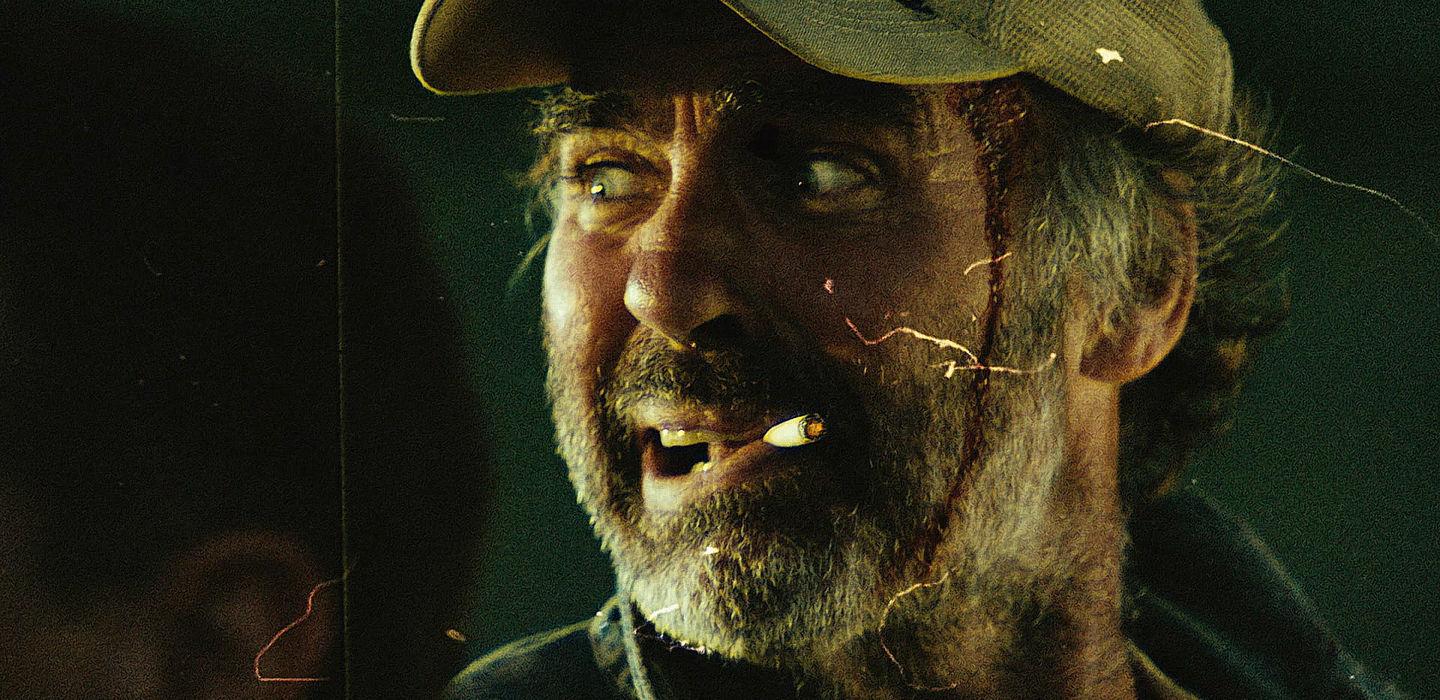 By E.C. McMullen Jr.
Actor Kim Delaney (HUNTER'S BLOOD, THE DRIFTER, SOMETHING IS OUT THERE, HANGFIRE, BODY PARTS, THE FIFTH CORNER, THE DISAPPEARANCE OF CHRISTINA, THE FORCE, PROJECT: METALBEAST, TALL, DARK AND DEADLY, DARKMAN II, SERIAL KILLER, TEMPTRESS, CLOSER AND CLOSER, ALL LIES END IN MURDER, THE DEVIL'S CHILD, MISSION TO MARS, CSI: MIAMI [TV], 10.5, 10.5: APOCALYPSE, NIGHTMARES AND DREAMSCAPES [TV], TONE DEAF) is 60.
Kim shares a November birthday with BODY PARTS alumni, Jeff Fahey.
Actor Jeff Fahey (PSYCHO III, THE SERPENT OF DEATH, IMPULSE, BODY PARTS, IRON MAZE, THE LAWNMOWER MAN, WOMAN OF DESIRE, TEMPTATION, FREEFALL, SERPENT'S LAIR, DARKMAN III: Die Darkman Die, LETHAL TENDER, DETOUR, REVELATION, THE SCULPTRESS, UNSPEAKABLE, DARK HUNTERS, CORPSES, THE EDEN FORMULA, GRINDHOUSE: PLANET TERROR, LOST [TV], BED AND BREAKFAST, MACHETE, TERROR TRAP, ELDORADO IN 3D, SUSHI GIRL, GUN, GIRLS, AND GAMBLING, TORNADO WARNING, THE SACRED, REWIND, BENEATH, THE LAST LIGHT, TOO LATE, FROM DUSK TILL DAWN: The Series [TV], URGE, ALITA: BATTLE ANGEL, INTRIGO: SAMARIA, and far more) is 69.
For 2020, 2021, 2022, Look for Jeff's upcoming Horror Thriller THE COVEN THE LONG NIGHT. Also in 2021, 2022, REQUIEM. Expected in 2022 is the Thriller, ASSAILANT, BLACK WARRANT, MANEATER, and Director Robert Rodriguez' HYPNOTIC.
Actor Janina Gavankar (THE GATES [TV], ARROW [TV], TRUE BLOOD [TV], THE VAMPIRE DIARIES [TV], THE MYSTERIES OF LAURA [TV], THE VANISHING OF SYDNEY HALL [TV], SLEEPY HOLLOW [TV], THE WHITE ORCHID, ENCOUNTER, BIG SKY [TV]) is 41.
Look for Janina in the upcoming 2019, 2020, 2021, 2022 Thriller, CORTEX.
Actor Lauren German (DEAD ABOVE, THE TEXAS CHAINSAW MASSACRE [2003], Rx, BORN KILLERS, HOSTEL: PART II, MATING DANCE, DARK COUNTRY, THE DIVIDE, LUCIFER [TV]) is 43.
Actor, Stunts, Producer David William No (INVINCIBLE, REIGN IN DARKNESS, SUBTERANO, THE MATRIX RELOADED, FEED, TAE-POONG [Typhoon], ALTERED CARBON [TV], JESSICA JONES [TV], DUNE [2021]) who is 47.
Look for David in the 2022 Thriller, THE GRAY MAN.

SUNDAY -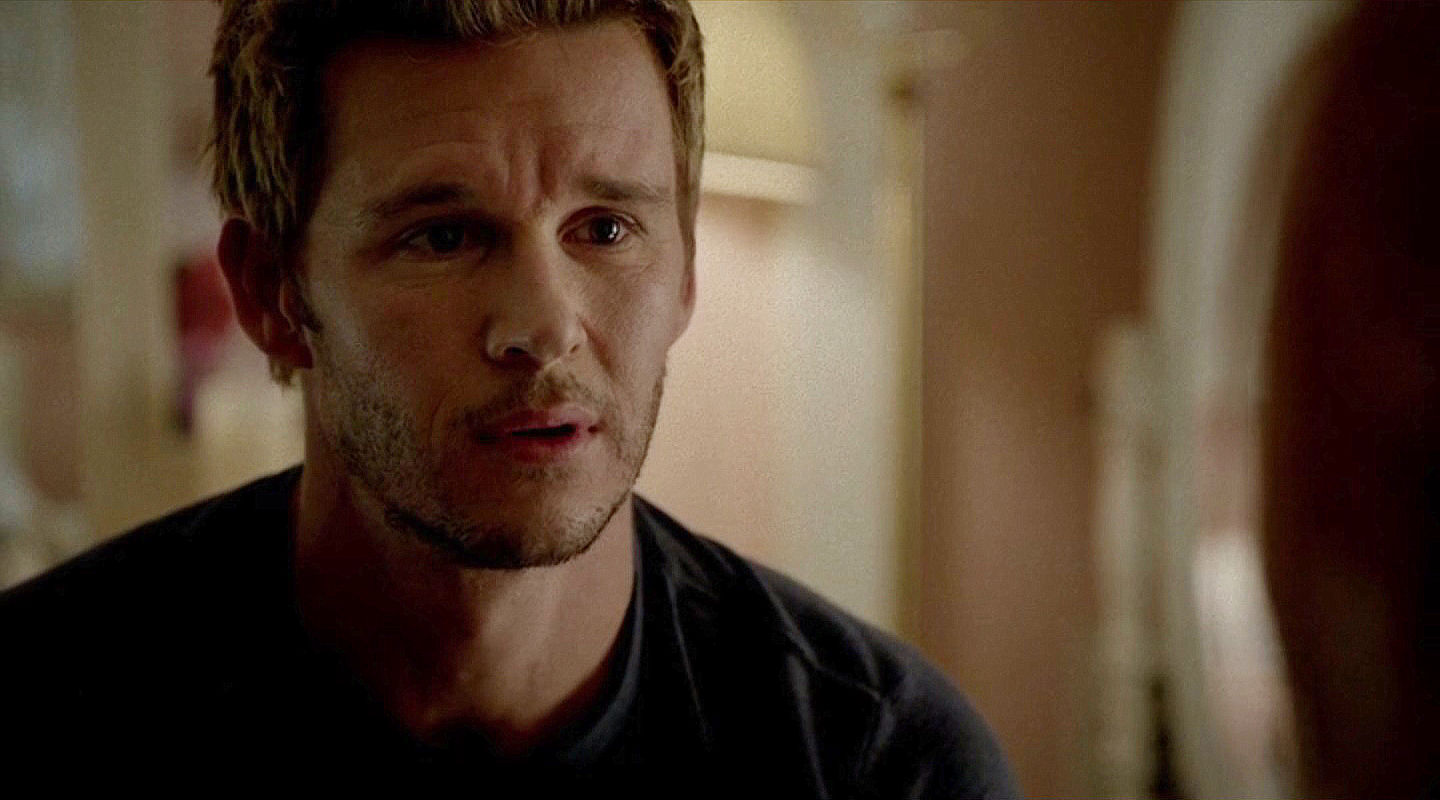 Director Joe Dante (PIRANHA, THE HOWLING, GREMLINS, GREMLINS 2, "EERIE, INDIANA" [TV], HAUNTED LIGHTHOUSE, HOMECOMING, THE SCREWFLY SOLUTION, THE HOLE, SPLATTER [TV], BURYING THE EX, NIGHTMARE CINEMA) is 74.
Actor Ryan Kwanten (DEAD SILENCE, TRUE BLOOD [TV], RED HILL, FLIGHT 7500, SACRED LIES [TV], KILL CHAIN, 2067, THEM, ) is 46.
Look for his upcoming Thriller for 2021, 2022, LOVELAND.
Actor Mary Elizabeth Winstead (WOLF LAKE [TV], MONSTER ISLAND, THE RING TWO, FINAL DESTINATION 3, BLACK CHRISTMAS [2006], GRINDHOUSE: DEATH PROOF, THE THING [2011], ABRAHAM LINCOLN: VAMPIRE HUNTER, THE RETURNED [TV], 10 CLOVERFIELD LANE, BRAIN DEAD [TV], THE PARTS YOU LOSE, GEMINI MAN, BIRDS OF PREY, KATE) is 37.
SATURDAY -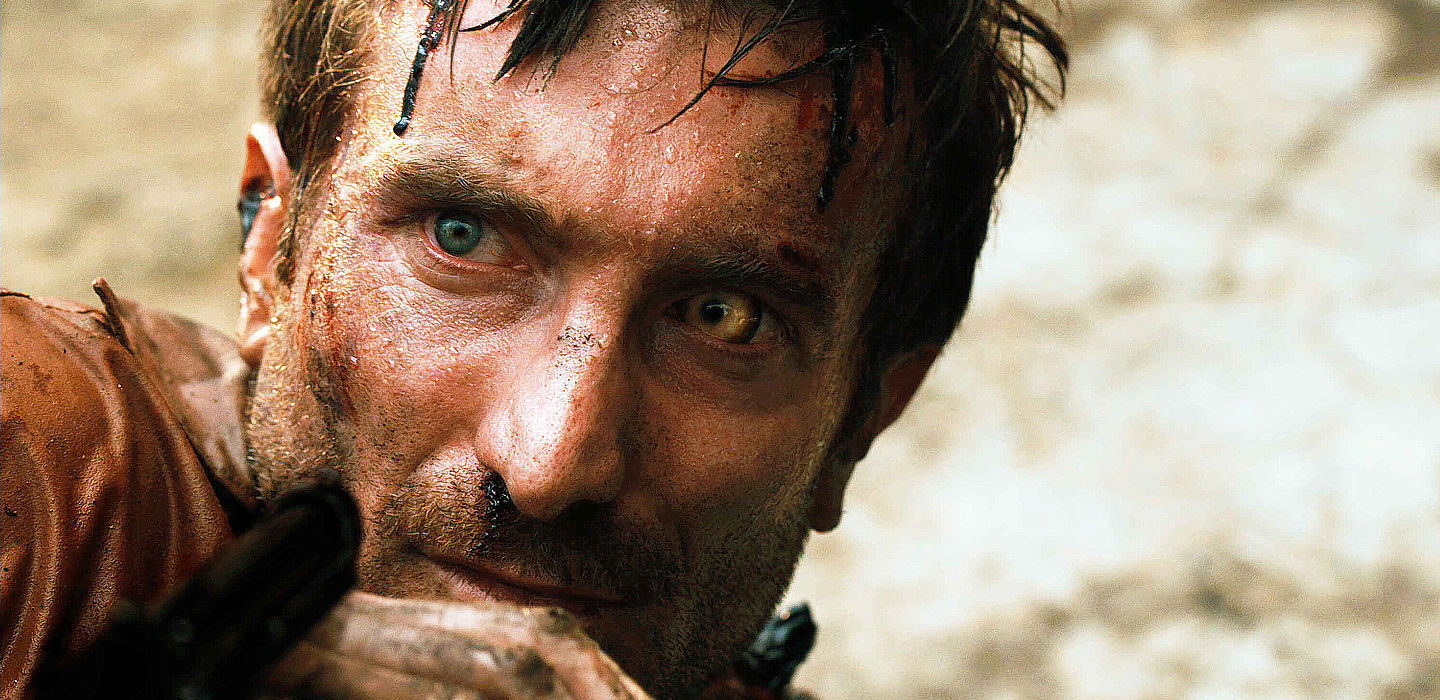 Writer, Producer, Director Katheryn Bigelow (NEAR DARK, BLUE STEEL, UNDERTOW, STRANGE DAYS, THE WEIGHT OF WATER, THE HURT LOCKER, ZERO DARK THIRTY) is 70.
Kathryn shares a birthday with her STRANGE DAYS alumni, William Fichtner.
Actor Sharlto Copley (DISTRICT 9, EUROPA REPORT, ELYSIUM, OPEN GRAVE, OLDBOY [2013], MALEFICENT, HARDCORE HENRY, POWERS [TV], RUSSIAN DOLL [TV]) is 49.
Look for Sharlto in the 2022 Thriller, MONKEY MAN. Also in 2022, BEAST.
Sharlto shares a birthday with his ELYSIUM alumni ...
Actor William Fichtner (VIRTUOSITY, STRANGE DAYS, SWITCHBACK, PASSION OF MIND, EQUILIBRIUM, ULTRAVIOLET, FIRST SNOW, THE DARK KNIGHT, THE BIG BANG, DRIVE ANGRY, PHANTOM, ELYSIUM, TEENAGE MUTANT NINJA TURTLES [2014], INDEPENDENCE DAY: RESURGENCE, THE NEIGHBOR, TRAFFIK, ARMED, ALL THE DEVIL'S MEN, FINDING STEVE MCQUEEN) is 64.
Look for William's 2014, 2015, 2016, 2017, 2018, 2019, 2020, 2021, 2022? Thriller, St. SEBASTIAN, Produced and Directed by Danny DeVito. Also in 2022, HYPNOTIC.
William shares a birthday with his STRANGE DAYS alumni, Kathryn Bigelow, his ELYSIUM alumni, Sharlto Copley, and his THE DARK KNIGHT and INDEPENDENCE DAY: RESURGENCE, alumni, Chin Han.
Actor Gerrit Graham (STRANGE HOMECOMING, PHANTOM OF THE PARADISE, STRANGE NEW WORLD [1975], TUNNEL VISION, DEMON SEED, CLASS REUNION, THE CREATURE WASN'T NICE, TERROR VISION, CHOPPING MALL, RATBOY, IT'S ALIVE III, C.H.U.D. II: BUD THE CHUD, MARTIANS GO HOME, CHILD'S PLAY 2, NIGHT OF THE CYCLONE, PHILADELPHIA EXPERIMENT II, THE WASP WOMAN [TV - 1995], GARGOYLES [TV - 1995], CAOTICA ANA, COVE ROAD) is 72.
Actor Chin Han (THE DARK KNIGHT, 2012, CONTAGION, LAST RESORT [TV], SERANGOON ROAD [TV], THE SIXTH GUN, CAPTAIN AMERICA: THE WINTER SOLDIER, INDEPENDENCE DAY: RESURGENCE, GHOST IN THE SHELL [2017], MORTAL KOMBAT) is 52.
Visual Effects Artist Garman Herigstad (X-MEN, HARRY POTTER AND THE SORCERER'S STONE, THE DAY AFTER TOMORROW, BEOWULF, THE MUMMY: TOMB OF THE DRAGON EMPEROR, RA.ONE, ENDER'S GAME) is 64.
Actor Alec Newman (DUNE [TV], LONG TIME DEAD, CHILDREN OF DUNE, FRANKENSTEIN [TV - 2004], DARK SHADOWS [TV - 2005], REICHENBACH FALLS, THE FIFTH PATIENT, THE GENE GENERATION, SILENT WITNESS [TV], A LONELY PLACE TO DIE, THE HEAD HUNTER, THE SNOWMAN, STRIKE BACK [TV], A PLAGUE TALE: INNOCENCE [VG], THE SURGE 2 [VG], UNFORGOTTEN [TV]) is 47.
Writer Jeremy C. Shipp (VACATION, SHEEP AND WOLVES, FUNGUS OF THE HEART, CURSED, THE SUN NEVER RISES IN THE BIG CITY, ATTIC CLOWNS, BEDFELLOW, THE ATROCITIES) is 40.
Visit Jeremy at JeremyCShipp.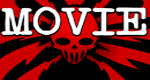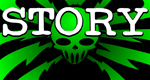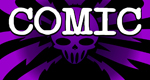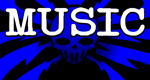 You Support This Site
When You Buy My Books

E.C. McMullen Jr.
PERPETUAL
BULLET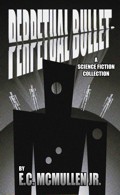 "'Some People' ... may be the standout story in the book."
- John Grant, Infinityplus
E.C. McMullen Jr.
WILLOW BLUE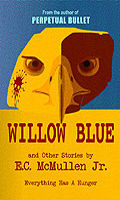 "'Willow Blue' will burrow under your skin and stay there long after you've put the book down."
- Jeffrey Reddick, Creator of
FINAL DESTINATION



In Other Books


E.C. McMullen Jr.'s
short story
CEDO LOOKED LIKE PEOPLE
in the anthology
FEAR THE REAPER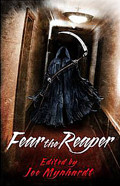 "This Ray Bradbury-esque is one of the most memorable and one of the more original stories I've read in a long time."
- Steve Isaak,
Good Reads.

HORROR 201:
The Silver Scream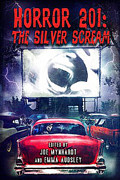 Filmmaker's Guidebook
featuring
Ray Bradbury,
John Carpenter,
Wes Craven,
Tom Holland,
E.C. McMullen Jr.,
George A. Romero,
and many more.
Extensively quoted in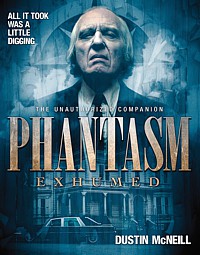 PHANTASM
EXHUMED
The Unauthorized Companion
Robert S. Rhine's
SATAN'S 3-RING
CIRCUS OF HELL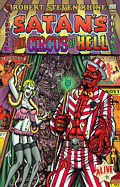 Forward by
Gahan Wilson &
Feo Amante.
Featuring comics by
Alex Pardee,
William Stout,
Steve Bissette,
Frank Dietz,
Jim Smith,
Frank Forte,
Eric Pigors,
Mike Sosnowski,
Omaha Perez,
David Hartman,
Steven Mannion,
and more!
Also
IN CINEMA
E.C. McMullen Jr.
Head Production Designer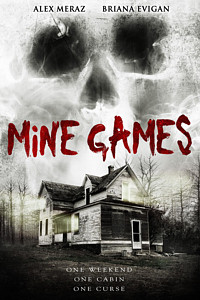 MINE GAMES
(Starring:
Joseph Cross, Brianna Evigan,
Alex Meraz)
Dept. head
Special Effects Make-Up
(SFX MUA)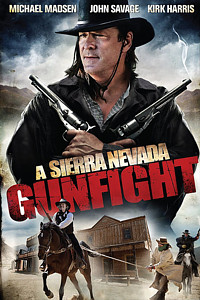 A SIERRA NEVADA
GUNFIGHT
(Michael Madsen & John Savage).
Production Designer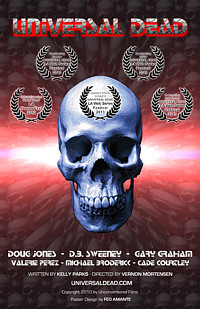 UNIVERSAL DEAD
(Doug Jones,
D.B. Sweeney,
Gary Graham)
Art Director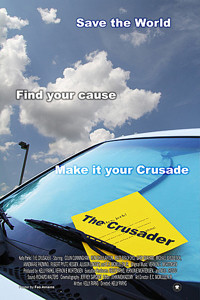 THE CRUSADER
(Colin Cunningham,
Gary Graham)