Don't go down the rabbit hole of random YouTube or Vimeo searches!
By E.C. McMullen Jr.
Tomorrow is Cinco de Mayo! Enjoy free, secure, and legal streaming movies at Feo Amante's Theater in your home or on your phone or tablet, like this short animated Dark Fantasy, HASTA LOS HUESOS.
Did you notice you didn't have to download anything or sign up for squat?
Just go, enjoy, and get on with your life! Great Cthulhu! You really ARE living in the future!
More movies at Feo Amante's Theater.
And -
HAPPY HORROR THRILLER BIRTHDAYS TO -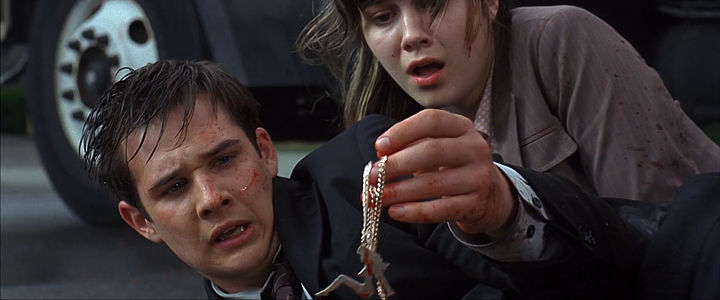 By E.C. McMullen Jr.
Actor Nicholas Hamilton (STRANGERLAND, THE DARK TOWER, IT [2017], IT: CHAPTER 2, ENDLESS) is 21.
Actor Jesse Moss (ReBOOT [TV], MUMMIES ALIVE! THE LEGEND BEGINS, GINGER SNAPS, FINAL DESTINATION 3, THE COLLECTOR [TV], WHISTLER [TV], THE UNINVITED, MERLIN AND THE BOOK OF BEASTS, TUCKER & DALE VS EVIL, DEAR MR. GACY, IRON GOLEM, SEEDS OF DESTRUCTION, 13 EERIE, EXTRATERRESTRIAL, WOLFCOP, STILL/BORN, GHOST WARS [TV], DADDY'S GIRL, MORNING SHOW MYSTERIES [TV], THE HOLLOW [TV]) is 38.
Actor Emily Perkins (IT [1990], PAST PERFECT, GINGER SNAPS [all], INSOMINA, Da VINCI'S INQUEST, BLOOD: A BUTCHER'S TALE, REPEATERS, SUPERNATURAL [TV], EXTRATERRESTRIAL) is 44.
Don't go down the rabbit hole of random YouTube or Vimeo searches!
By E.C. McMullen Jr.
Enjoy free, secure, and legal streaming movies at Feo Amante's Theater in your home or on your phone or tablet, like this short Horror Thriller THE THING IN THE APARTMENT.
And -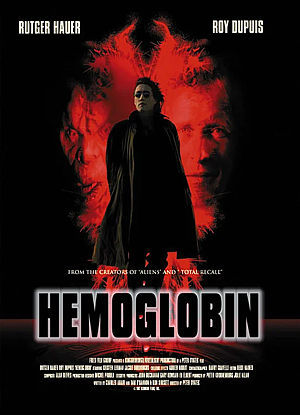 HAPPY HORROR THRILLER BIRTHDAYS TO -
By E.C. McMullen Jr.
Director Joseph Kosinski (TRON: LEGACY, OBLIVION) is 47.
Look for Joseph's 2021 Thriller, ESCAPE FROM SPIDERHEAD.
Actor Kristin Lehman (TOE TAGS, FOREVER KNIGHT [TV], BLEEDERS aka HEMOGLOBIN, POLTERGEIST: THE LEGACY [TV], THE OUTER LIMITS [TV], STRANGE WORLD [TV], CENTURY CITY [TV], THE CHRONICLES OF RIDDICK, KILLER INSTINCT [TV], RAPID FIRE, THE GATHERING [TV], THE KILLING [TV], THE LOFT, MOTIVE [TV], GHOST WARS [TV], ALTERED CARBON [TV]) is 49.
Look for Kristin in the upcoming 2021 Horror, MIDNIGHT MASS [TV], created by Horror maestro, Mike Flanagan.
Actor Zoé De Grand Maison (A CHRISTMAS HORROR, ORPHAN BLACK, SEA CHANGE, STICKMAN, RIVERDALE [TV], FORTUNATE SON [TV]) is 26.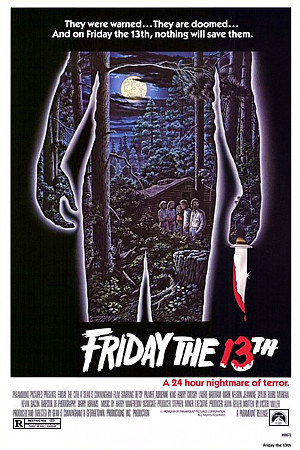 SUNDAY -
Writer Angeline Hawkes (THE COMMANDMENTS, THROUGH A GLASS DARKLY, THE SWAN ROAD, BLOOD ALONE, INFERNO: TALES OF HELL AND HORROR) is 50.
Visit her at Angeline Hawkes.com.
Actor Ari Lehman (FRIDAY THE 13th [1980], THANXGIVING, HELL-EPHONE, TERROR OVERLOAD, THE GIRL [2011], HOUSE OF FORBIDDEN SECRETS, EASTER SUNDAY, DEATHWOODS, CHEERLEADER CAMP: TO THE DEATH, BITE SCHOOL, THE BARN, PI DAY DIE DAY, CAMP KILLER, TERROR TALES, SCARRED, SILK SCREAM, LEAF BLOWER MASSACRE 2, CLOWN MOTEL: SPIRITS ARISE, THE LURKER, EASTER HOLOCAUST) is 56.
Look for Ari in the upcoming 2019, 2020, 2021 Horror Thrillers, CLOWN MOTEL 2 and THE DEMENTED. Also expected for 2021, THE BLACK BOOK and APPETITE FOR SIN.
Writer Stephen Mark Rainey (DARK SHADOWS, FUGUE DEVIL, THE LAST TRUMPET, BALAK, LEGENDS OF THE NIGHT, OTHER GODS, THE LEBO COVEN, THE GODS OF MOAB, BLUE DEVIL ISLAND, THE NIGHTMARE FRONTIER, THE MONARCHS, AMERI-SCARES WEST VIRGINIA: LAIR OF THE MOTHMAN) is 62.
Visit him at Stephen Mark Rainey.com.
Actor David Suchet (REILLY: ACE OF SPIES [TV], THE FALCON AND THE SNOWMAN, Agatha Christie's THIRTEEN AT DINNER [TV], Agatha Christie: POIROT [TV], DEADLY VOYAGE [TV], A PERFECT MURDER, DRACULA [2006 - TV], AMERICAN ASSASSIN, HIS DARK MATERIALS [TV]) is 73.
Actor Alicia Ziegler (LAKE PLACID 2, WOLF TOWN, RISE OF THE DINOSAURS, DEADLY REVENGE, HIDE AND GO SEEK, THE EX NEXT DOOR) is 40.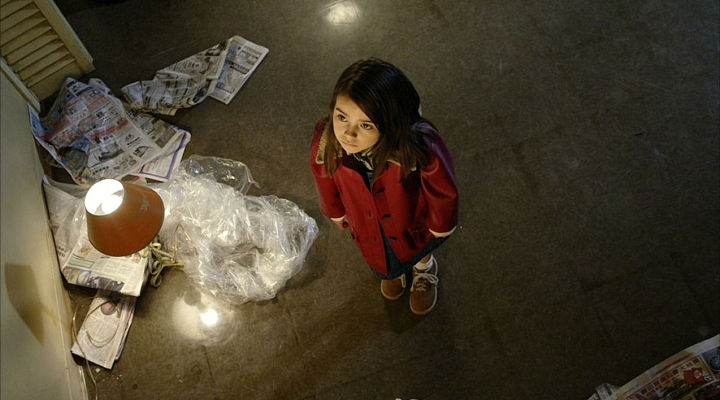 SATURDAY -
Actor Julie Benz (DUE OCCHI DIABOLICI aka TWO EVIL EYES, BUFFY THE VAMPIRE SLAYER [TV], BAD GIRLS FROM VALLEY HIGH, SATAN'S SCHOOL FOR GIRLS [TV], ANGEL [TV], SHRIEK IF YOU KNOW WHAT I DID LAST FRIDAY THE THIRTEENTH, TAKEN [TV], HALO 2 [Game], A FATE TOTALLY WORSE THAN DEATH, 8MM2, SAW V, PUNISHER: WAR ZONE, DEXTER [TV], PUNISHER: WAR ZONE, HELD HOSTAGE, ANSWERS TO NOTHING, A GIFTED MAN [TV], DEFIANCE [TV], CIRCLE, HAVENHURST, V.C. Andrews' HEAVEN, FOSTER BOY, NOCTURNE) is 49.
Actor Ariel Gade (DARK WATER [2005], INVASION [TV], AVP:R, METEOR [TV], SOME GUY WHO KILLS PEOPLE, THE EX NEXT DOOR, ) is 24.
IDLE SINCE 1999
By E.C. McMullen Jr.
IDLE HANDS is 22 years old today and actor Jessica Alba turned 40 on April 28! Did you see this movie at theaters when you were a teen?
Damn, but you're old!
And -
HAPPY HORROR THRILLER BIRTHDAYS TO -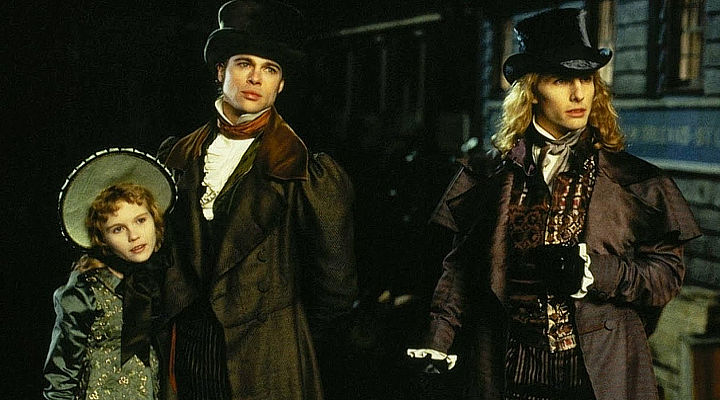 By E.C. McMullen Jr.
Make-up Artist Joe Blasco (GARDEN OF THE DEAD, THE TOUCH OF SATAN, SHIVERS, ILSA: SHE WOLF OF THE SS, RABID, THE CLONUS, DEAN KOONTZ: WHISPERS) is 74.
Horror short story writer and feoamante alumni, Maurice Broaddus is 49 today.
He says.
Actor Kirsten Dunst (INTERVIEW WITH THE VAMPIRE, MOTHER NIGHT, TOWER OF TERROR, THE DEVIL'S ARITHMETIC, THE VIRGIN SUICIDES, THE CROW: SALVATION, LUCKYTOWN, DEEPLY, SPIDER-MAN, DEADLY FRIENDS, KAENA: THE PROPHECY, ETERNAL SUNSHINE OF THE SPOTLESS MIND, SPIDER-MAN 2, SPIDER-MAN 3, ALL GOOD THINGS, MELANCHOLIA, CHARM UPSIDE DOWN, MIDNIGHT SPECIAL, THE BEGUILED, WOODSHOCK) is 38.
Writer Colleen Gleason (THE REST FALLS AWAY, RISES THE NIGHT, THE BLEEDING DUSK, WHEN TWILIGHT BURNS) is 53.
Writer and feoamante alumni Brian Knight (RANDOM ACTS OF WEIRDNESS, BLACK DAY, DRAGONFLY, HACKS, FERAL and more) is 47.
Visit him at Brian-Knight.com.
SFX Make-Up Artist Mike McCarty (PUPPET MASTER 4, STEPMONSTER, LEPRECHAUN 2, THE STAND [TV], PUPPET MASTER 5, MUNCHIE STRIKES BACK, LEPRECHAUN 3, FROM DUSK TILL DAWN, [all], SCREAM 2, SIN CITY, LAND OF THE DEAD, SERENITY, POSEIDON, DEJA VU, THE HITCHER [2007], HOSTEL PART II, PLANET TERROR, MIRRORS, THE FINAL DESTINATION, SURROGATES, SPLICE, THE BOOK OF ELI, EDGE OF DARKNESS, PRIEST, TEXAS CHAINSAW 3D, STATION 4, THE BINDING, ANNABELLE, AMITYVILLE: THE AWAKENING) is like, 60 or something.
Mike shares an April birthday with his SERENITY alumni, Gina Torres.
Writer, Director, Producer Brian Yuzna (SELF-PORTRAIT IN BRAINS, RE-ANIMATOR, FROM BEYOND, DOLLS, SOCIETY, BRIDE OF RE-ANIMATOR, INITIATION: SILENT NIGHT, DEADLY NIGHT 4, SILENT NIGHT, GUYVER, WARLOCK, DEADLY NIGHT 5: THE TOYMAKER, RETURN OF THE LIVING DEAD III, NECRONOMICON: BOOK OF THE DEAD, WARLOCK, INFESTED, CRYING FREEMAN, THE DENTIST, PROGENY, THE DENTIST 2, FAUST, ARACHNID, DAGON, DARKNESS, BEYOND RE-ANIMATOR, ROMASANTA: THE WEREWOLF HUNT, ROTTWEILER, THE NUN [2005], BENEATH STILL WATERS, TAKUT: FACES OF FEAR, AMPHIBIOUS CREATURE OF THE DEEP) is 72.
Look for Brian's upcoming 2021 Horror movie, I WALKED WITH ZOMBIES.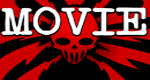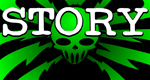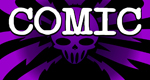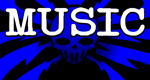 You Support This Site
When You Buy My Books

E.C. McMullen Jr.
PERPETUAL
BULLET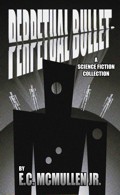 "'Some People' ... may be the standout story in the book."
- John Grant, Infinityplus
E.C. McMullen Jr.
WILLOW BLUE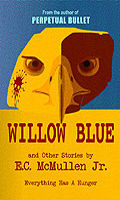 "'Willow Blue' will burrow under your skin and stay there long after you've put the book down."
- Jeffrey Reddick, Creator of
FINAL DESTINATION



In Other Books


E.C. McMullen Jr.'s
short story
CEDO LOOKED LIKE PEOPLE
in the anthology
FEAR THE REAPER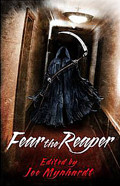 "This Ray Bradbury-esque is one of the most memorable and one of the more original stories I've read in a long time."
- Steve Isaak,
Good Reads.

HORROR 201:
The Silver Scream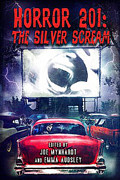 Filmmaker's Guidebook
featuring
Ray Bradbury,
John Carpenter,
Wes Craven,
Tom Holland,
E.C. McMullen Jr.,
George A. Romero,
and many more.
Extensively quoted in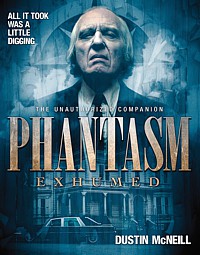 PHANTASM
EXHUMED
The Unauthorized Companion
Robert S. Rhine's
SATAN'S 3-RING
CIRCUS OF HELL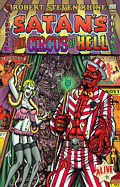 Forward by
Gahan Wilson &
Feo Amante.
Featuring comics by
Alex Pardee,
William Stout,
Steve Bissette,
Frank Dietz,
Jim Smith,
Frank Forte,
Eric Pigors,
Mike Sosnowski,
Omaha Perez,
David Hartman,
Steven Mannion,
and more!
Also
IN CINEMA
E.C. McMullen Jr.
Head Production Designer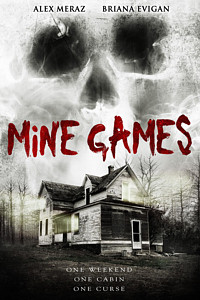 MINE GAMES
(Starring:
Joseph Cross, Brianna Evigan,
Alex Meraz)
Dept. head
Special Effects Make-Up
(SFX MUA)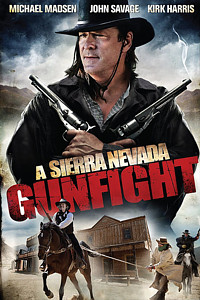 A SIERRA NEVADA
GUNFIGHT
(Michael MadsenI & John Savage).
Production Designer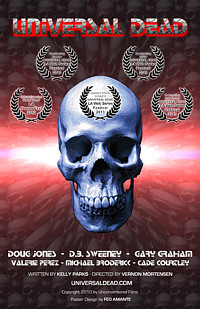 UNIVERSAL DEAD
(Doug Jones,
D.B. Sweeney,
Gary Graham)
Art Director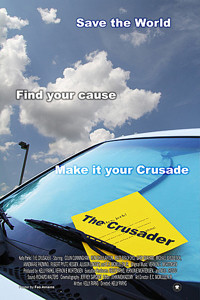 THE CRUSADER
(Colin Cunningham,
Gary Graham)