CHRISTMAS HORRORS:
My Friends, I'm Afraid I must Warn You...
THERE'LL BE SCARY GHOST STORIES AND TALES OF THE GLORIES OF CHRISTMASES LONG, LONG AGO.
- Edward Pola and George Wyle
E.C. McMullen Jr.'s CHRISTMAS IN NEBRASKA
Image from Giphy Media.
And -
HAPPY HORROR THRILLER BIRTHDAYS TO -
By E.C. McMullen Jr.
Writer, Producer, Director producer Mick Garris (CRITTERS 2, THE FLY II, SHE-WOLF OF LONDON [TV], PSYCHO IV: THE BEGINNING, SLEEPWALKERS, HOCUS POCUS, THE STAND [TV], THE SHINING [TV], QUICKSILVER HIGHWAY, HOST [1998], RIDING THE BULLET, DESPERATION, MASTERS OF HORROR [TV], Masters of Horror: VALERIE ON THE STAIRS, GHOST CAT, POST MORTEM [TV], FEAR ITSELF [TV], POST MORTEM [TV]) is 69.
Visit Mick at PostMortem Podcast.
Mick shares a birthday with Masters of Horror alumni, Tony Todd.
Writer, Director, Producer Álex de la Iglesia (ACCION MUTANTE, THE DAY OF THE BEAST, PERDITA DURANGO, MUERTOS DE RISA, LA COMMUNIDAD, THE PERFECT CRIME, 6 FILMS TO KEEP YOU AWAKE: THE BABY'S ROOM, THE OXFORD MURDERS, THE LAST CIRCUS, WITCHING AND BITCHING, EL BAR) is 56.
Look for Álex's upcoming 2021 Horror Thriller, VENECIAFRENIA.
Zombie Model and artist, Raven MaClean (KITTEN KOFFIN ZOMBIES Calenda) is 45.
Writer and feoamante alumni Harry Shannon (BAD SEED, NIGHT OF THE BEAST, NIGHT OF THE WEREWOLF, THE PRESSURE OF DARKNESS, and Book and Movie, DEAD AND GONE) is 72.
Check him out at Harry Shannon.com.
Actor Tony Todd (SLEEPWALK, NIGHT OF THE LIVING DEAD [1990], VOODOO DAWN [1991], CANDYMAN [all], THE CROW, THEM [1996], SABOTAGE, STIR, WISHMASTER, SHADOW BUILDER, THE PANDORA PROJECT, FINAL DESTINATION [all], SILENCE, SCARECROW SLAYER, MURDER-SET-PIECES, HEART OF THE BEHOLDER, HOUSE OF GRIMM, CONTROL FACTOR, THE PROPHECY: FORSAKEN, SHADOW: DEAD RIOT, MINOTAUR, HATCHET, THE ABSCENCE OF LIGHT, THE EDEN FORMULA, Masters of Horror: VALERIE ON THE STAIRS, CHICAGO MASSACRE: RICHARD SPECK, SHADOW PUPPETS, iMURDERS, DARK REEL, BRYAN LOVES YOU, NITE TALES: THE MOVIE, BLOOD WARS, DEAD IN LOVE, VAMPIRE IN VEGAS, 24 [TV], PENANCE, TRANSFORMERS: REVENGE OF THE FALLEN, THE GRAVES, SPLATTER [TV], THE QUIET ONES, JACK THE REAPER, CUT, BEG, SUSHI GIRL, TRANSFORMERS PRIME [TV], DEAD OF NITE, DISCIPLES, DUST OF WAR, ARMY OF THE DAMNED, SCREAM AT THE DEVIL, VANish, LIVE-EVIL, NIGHT OF THE LIVING DEAD: ORIGINS 3D, CANDY CORN) is 66.
Look for Tony in the upcoming 2018, 2019, 2020, 2021Horror Thriller REQUIEM. Also in 2020, 2021, STOKER HILLS, REALM OF SHADOWS, and CANDYMAN [2021].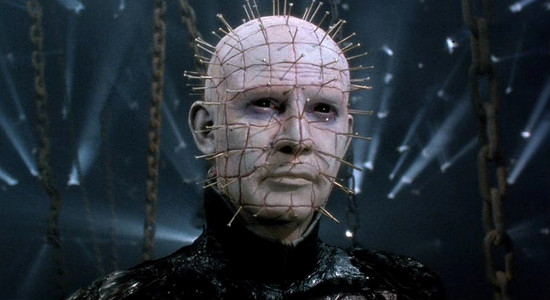 QUICK BITES
Clive Barker Regains U.S. Hellraiser Rights After Court Battle
By Ryan Scott
Clive Barker has prevailed in court and will be in control of the Hellraiser rights in the U.S. beginning in 2021.
Continued at MovieWeb.
And -
Mad Max's Hugh Keays-Byrne was an actor of visceral, wall-rattling force and underrated talent
By Luke Buckmaster
Keays-Byrne, who died this week, will be remembered for his gnarly performances as Toecutter and Immortan Joe, but every role he took was a revelation
Continued at The Guardian.
Plus -
HAPPY HORROR THRILLER BIRTHDAYS TO -
By E.C. McMullen Jr.
Actor Brendan Fraser (THE PASSION OF DARKLY NOON, GODS AND MONSTERS, THE MUMMY [1999], THE MUMMY RETURNS, JOURNEY TO THE END OF THE NIGHT, JOURNEY TO THE CENTER OF THE EARTH, THE MUMMY: TOMB OF THE DRAGON EMPEROR, BREAKOUT [2013], CONDOR [TV], THE POISON ROSE, DOOM PATROL [TV]) is 52.
Look for Brendan in the upcoming 2019, , 2021 Thriller, BEHIND THE CURTAIN OF NIGHT. Also in 2021, NO SUDDEN MOVES.
Actor Daryl Hannah (THE FURY, BLADE RUNNER, THE FINAL TERROR, HIGH SPIRITS, ATTACK OF THE 50 FOOT WOMAN, THE TIE THAT BINDS, THE GINGERBREAD MAN, ADDAMS FAMILY REUNION, REAR WINDOW [1998], HIDE AND SEEK aka CORD, DANCING AT THE BLUE IGUANA, FIRST TARGET, THE BIG EMPTY, KILL BILL 1 & 2, SILVER CITY, LOVE IS THE DRUG, FINAL DAYS OF PLANET EARTH, VICE, SHARK SWARM, THE CYCLE, DARK HONEYMOON, A CLOSED BOOK, BLIND REVENGE, ELDORADO, ZOMBIE NIGHT, AWAKEN [2015], SICILIAN VAMPIRE, SENSE8 [TV]) is 60.
Look for Daryl in the 2021 Thriller, THE AMERICAN CONNECTION.
Hannah shares a December birthday with KILL BILL alumni, Lucy Lui and Larry Bishop.
Actor Julianne Moore (sLAUGHTERHOUSE II, TALES FROM THE DARKSIDE, CAST A DEADLY SPELL, THE HAND THAT ROCKS THE CRADLE, BODY OF EVIDENCE, THE FUGITIVE, SAFE, THE LOST WORLD: JURASSIC PARK, PSYCHO [1998], HANNIBAL, EVOLUTION, THE FORGOTTEN, FREEDOMLAND, CHILDREN OF MEN, NEXT, BLINDNESS, CHLOE, SHELTER, CARRIE [2013], NON-STOP, THE HUNGER GAMES: MOCKINGJAY Part 1 & 2, SEVENTH SON, KINGSMAN: THE GOLDEN CIRCLE) who is 60.
Look for Julianne in the upcoming 2020, 2021 Thriller, THE WOMAN IN THE WINDOW. Also in 2021, LISEY'S STORY [TV]
Fear not, metal fans. His real name is not Ozzy so his birth name was never Oswald. Happy Birthday to
Musician Ozzy Osbourne (band BLACK SABBATH: Sabbath, Bloody Sabbath. OZZY: Blizzard of Ozz, Bark At The Moon, Ultimate Sin. Soundtracks: BUFFY THE VAMPIRE SLAYER, ZOMBIE JA KUMMITUSJUNA, HELLRAISER III, GHOST RIDER, IRON MAN, Actor: TRICK OR TREAT, GHOSTBUSTERS [2016]) is 70.
Actor Amanda Seyfried (VERONICA MARS [TV], SOLSTICE, JENNIFER'S BODY, CHLOE, RED RIDING HOOD, IN TIME, GONE, TWIN PEAKS [TV - 2017], FIRST REFORMED, ANON, SCOOB, YOU SHOULD HAVE LEFT) is 35.
Look for Amanda's upcoming Horror Thriller for 2020, 2021 THINGS HEARD AND SEEN, and SCOOB!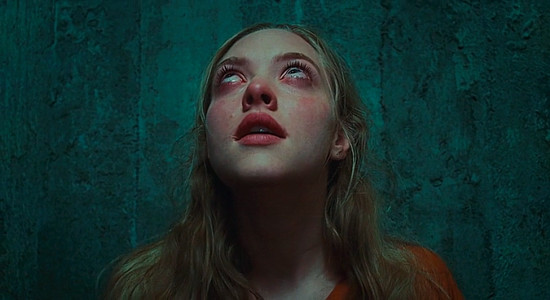 Remember him... Witness him...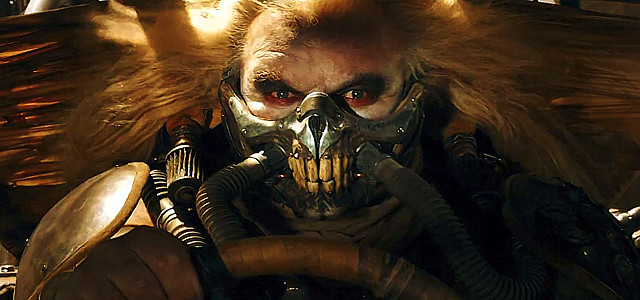 Actor Hugh Keays-Byrne, famous for embodying his roles from Toe Cutter in MAD MAX to Immortan Joe in MAD MAX: FURY ROAD, died today.
More at THR.
And -
HUMP DAY DUMPING ON -
Them: "I think CHILDREN OF THE CORN is a Horror movie Classic and the Best of the series!"
Me: "I'm glad you like it but, Great Fucking Cthulhu is that ever a low bar!"
My review of the 1984 miscarriage, CHILDREN OF THE CORN.
Plus -
HAPPY HORROR THRILLER BIRTHDAYS TO -
By E.C. McMullen Jr.
Actor Alfred Enoch (HARRY POTTER [all]), HOW TO GET AWAY WITH MURDER [TV]) is 32.
Actor Lucy Lui (CITY OF INDUSTRY, FLYPAPER, PAYBACK, TRUE CRIME, BALLISTIC: Ecks vs. Sever, CYPHER, KILL BILL: Vol. 1, KILL BILL Vol. 2, RISE: BLOOD HUNTER, AFRO SAMURAI: RESURRECTION, THE MAN WITH THE IRON FISTS, FUTUREWORLD, ELEMENTARY [TV]) is 51.
Lucy shares a December birthday with fellow KILL BILL alumni, Larry Bishop.
Writer Ray Garton (WARLOCK, INVADERS FROM MARS: A NOVEL, IN A DARK PLACE: THE STORY OF A TRUE HAUNTING, ALL THAT GLITTERS [Sabrina the Teenage Witch Series #12], THE SECRET WORLD OF ALEX MACK, BUFFY THE VAMPIRE SLAYER: RAVANNA, LOT LIZARDS, ZOMBIE LOVE, SEX AND VIOLENCE IN HOLLYWOOD) is 58.
Actor Keith Szarabajka (SIMON, WARNING SIGN, MEMORIES OF MANON, THE EQUALIZER [TV], 3X3 EYES [TV], Stephen King's GOLDEN YEARS, UNDER COVER OF DARKNESS, THE COLONY [TV], AAAHH!!! REAL MONSTERS [TV], GRIM FANDANGO [VG], ESCAPE FROM MONKEY ISLAND, MAX STEEL [TV], ANGEL [TV], GOTHIC 3 [VG], GUILD WARS: NIGHTFALL [VG], THE DARK KNIGHT, DEAD SPACE: DOWNFALL, DARKSIDERS [VG], MASS EFFECT 2 [VG], BIOSHOCK 2 [VG], COLD CASE [TV], TRANSFORMERS: DARK OF THE MOON, BIOSHOCK 3 [VG], HALO 4 MOVIE, SUPERNATURAL [TV], over 265 acting credits and more on the way!) is 68.
QUICK BITES
Remember that time we all got infected?
A High School Reunion with JENNIFER'S BODY
by Ken King
Movie Review of JENNIFER'S BODY.
And -
DevilDriver's Dez Fafara: My Life In 10 Songs
"...it's the weirdest thing that the song that launched us is one we've never played live."
Full article at Metal Hammer.
Flashback: A Look at Coal Chamber's breakout album, CHAMBER MUSIC.
Plus -
HAPPY HORROR THRILLER BIRTHDAYS TO -
By E.C. McMullen Jr.
Actor Nestor Carbonell (THE TICK, KILLER MOVIE, THE DARK KNIGHT, LOST [TV], RINGER [TV], THE DARK KNIGHT RISES, DIRECTOR'S CUT, BATES MOTEL [TV], MIDNIGHT TEXAS [TV]) is 54.
Writer, Musician, and Feo Amante Alumni, Ryan Harding (PARTNERS IN CHYME w/Ed Lee, Music: YKOF) who is 40.
Writer Gina Osnovich (SCARS) is 43.
Actor Treat Williams (FLASHPOINT, ECHOES IN THE DARKNESS, DEAD HEAT, VAULT OF HORROR I, IN THE SHADOW OF EVIL, MULHOLLAND FALLS, DEEP RISING, THE CIRCLE, SKELETONS IN THE CLOSET, VENOMOUS, THE CIRCLE, THE HIDEOUT, MASKERADE, EVE OF DESTRUCTION, and more) is 70.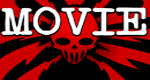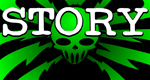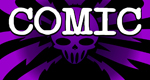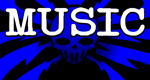 Support This Site
When You Buy My Books
E.C. McMullen Jr.
PERPETUAL
BULLET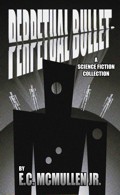 "'Some People' ... may be the standout story in the book."
- John Grant, Infinityplus
E.C. McMullen Jr.
WILLOW BLUE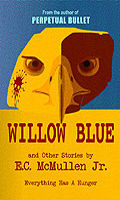 "'Willow Blue' will burrow under your skin and stay there long after you've put the book down."
- Jeffrey Reddick, Creator of
FINAL DESTINATION
In Other Books
E.C. McMullen Jr.'s
short story
CEDO LOOKED LIKE PEOPLE
in the anthology
FEAR THE REAPER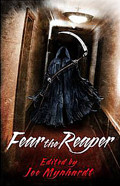 "This Ray Bradbury-esque is one of the most memorable and one of the more original stories I've read in a long time."
- Amazon Review
HORROR 201:
The Silver Scream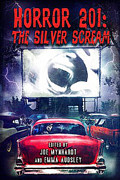 Filmmaker's Guidebook
featuring
RAY BRADBURY,
JOHN CARPENTER,
WES CRAVEN,
TOM HOLLAND,
E.C. McMULLEN Jr.,
GEORGE A. ROMERO,
and many more.
Extensively quoted in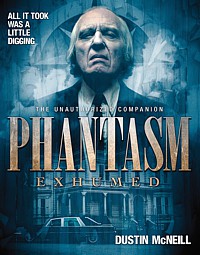 PHANTASM
EXHUMED
The Unauthorized Companion
Robert S. Rhine's
SATAN'S 3-RING
CIRCUS OF HELL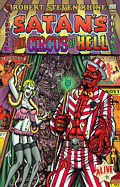 Forward by
GAHAN WILSON &
FEO AMANTE.
Featuring comics by
ALEX PARDEE,
WILLIAM STOUT,
STEVE BISSETTE,
FRANK DIETZ,
JIM SMITH,
FRANK FORTE,
ERIC PIGORS,
MIKE SOSNOWSKI,
OMAHA PEREZ,
DAVID HARTMAN,
STEVEN MANNION,
and more!
Also
IN CINEMA
E.C. McMullen Jr.
Head Production Designer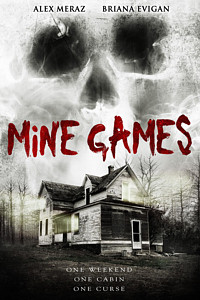 MINE GAMES
(Starring:
JOSEPH CROSS, BRIANA EVIGAN,
ALEX MERAZ)
Dept. head
Special Effects Make-Up
(SFX MUA)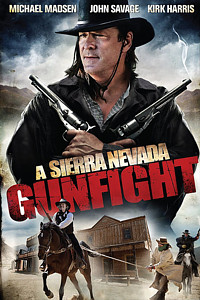 A SIERRA NEVADA
GUNFIGHT
(MICHAEL MADSEN & JOHN SAVAGE).
Production Designer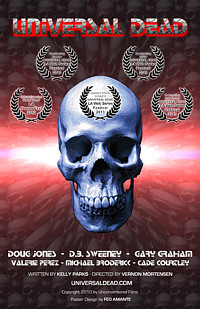 UNIVERSAL DEAD
(DOUG JONES,
D.B. SWEENEY,
GARY GRAHAM)
Art Director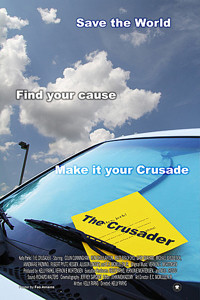 THE CRUSADER
(COLIN CUNNINGHAM,
GARY GRAHAM)