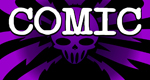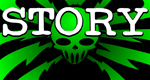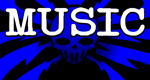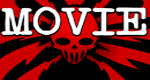 You Support This Site
When You Buy My Books
E.C. McMullen Jr.
PERPETUAL
BULLET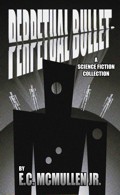 "'Some People' ... may be the standout story in the book."
-

John Grant

, Infinityplus

E.C. McMullen Jr.
WILLOW BLUE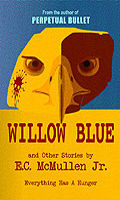 "'Willow Blue' will burrow under your skin and stay there long after you've put the book down."
- Jeffrey Reddick, Creator of
FINAL DESTINATION

IN OTHER BOOKS
E.C. McMullen Jr.'s
short story
CEDO LOOKED LIKE PEOPLE
in the anthology
FEAR THE REAPER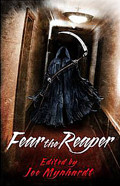 "This Ray Bradbury-esque is one of the most memorable and one of the more original stories I've read in a long time."
- Steve Isaak,
Goodreads

HORROR 201:
The Silver Scream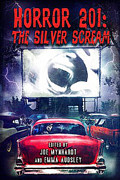 Filmmaker's Guidebook
featuring
RAY BRADBURY,
JOHN CARPENTER,
WES CRAVEN,
TOM HOLLAND,
E.C. McMULLEN Jr.,
GEORGE A. ROMERO,
and many more.

Robert S. Rhine's
SATAN'S 3-RING
CIRCUS OF HELL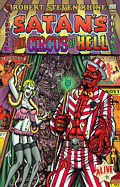 Forward by
GAHAN WILSON &
FEO AMANTE.
Featuring comics by
ALEX PARDEE,
WILLIAM STOUT,
STEVE BISSETTE,
FRANK DIETZ,
JIM SMITH,
FRANK FORTE,
ERIC PIGORS,
MIKE SOSNOWSKI,
OMAHA PEREZ,
DAVID HARTMAN,
STEVEN MANNION,
and more!
Review by
Christos N. Gage

WILL YOU?


TIP JAR



FIGHT CENSORSHIP
SUPPORT CBLDF

Alan Moore's THE COURTYARD

- 2002
Story: Alan Moore
Adaptation: Antony Johnston
Art: Jacen Burrows
Avatar Press
2-issue limited series
$3.50 each.
Alan Moore's THE COURTYARD is not directly scripted by Alan Moore, it's an adaptation of a short prose horror story Moore wrote, involving the Cthulu mythos of H. P. Lovecraft. Right there, I had two major concerns going into it.
First off, adapting a story by Alan Moore isn't the same as having a comic written by Alan Moore. It's a lot easier than you might think to screw up an adaptation, even of a great piece of work. And that brings me to my second fear. I read all of Lovecraft's work years ago. When I finished it, I moved on to stories written by other authors, using the mythology Lovecraft created. In most cases, I was disappointed. It's like watching an Elvis impersonator: he may be good, but he ain't The King. So I began this two-issue series with high hopes, but low expectations.
And you know what? It's good. Not mind-blowingly fantastic, but very good. Antony Johnston seems to stick pretty close to Moore's original story; I haven't read it, but the language in the comic sounds extremely Moorish, and I suspect a lot of it is taken verbatim, which is a smart move.
THE COURTYARD, set in an alternate near-future, focuses on an undercover FBI agent named Sax who specializes in anomaly theory: that is, finding connections between seemingly unrelated things that don't appear to fit a pattern. In other words, the lack of a pattern is the pattern. I think. Hey, I was drunk through most of college, so cut me some slack, okay?
Anyway, Sax is trying to find out how sixteen dead people could have been killed and mutilated in the exact same ritualistic way - by three different perpetrators who not only didn't know each other, but didn't know about each other. He finds one common thread: each killer used a bizarre, surrealist language, like the kind found in songs performed by a band called the Ulthar Cats, whose lyrics are written under the influence of a mysterious drug known as Aklo. Sax goes to a concert by the group determined to score some Aklo, little realizing it's like no other drug ever created.
Moore wisely doesn't delve too deep into the Cthulu mythos. His story is immersed in Lovecraft's world, but on the fringes of it; no one's fighting Shoggoths or summoning Shub-Niggurath. The revelation about the murders and the drug Aklo doesn't rip off HPL either, it's a unique and very clever notion all its own. In fact, Moore probably could have written the story without any Lovecraftian trappings at all, but then it wouldn't be as much fun for die-hard fans, who should have a grand old "Where's Waldo" time picking out all the references to Lovecraft's stories, like the prints of Pickman paintings hung on one character's wall.
The art is quite good; Burrows' work is fluid, both clearly understandable and dirty at the same time; somewhat reminiscent of Scott Kolins' work on the Flash, for you super-hero fans. And yes, Burrows can draw Lovecraftian monsters just fine, but it's his skill with facial expressions that impressed me and really made the storytelling work. Nothing cuts the balls off a great story like weak art; that's not a concern here.
This isn't brilliant, WATCHMEN-level Alan Moore, but if you want that, buy WATCHMEN. It's definitely as good as the stuff Moore is doing with America's Best comics, and far more appealing to horror fans. At just two issues, both of which should be available at comic shops right now, it's easy to pick up the complete story of THE COURTYARD, and guess what? You should.
I give it four Rabid Fanboys.





This review copyright 2002 E.C.McMullen Jr.