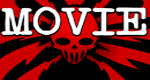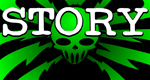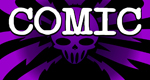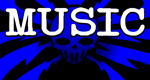 You Support This Site
When You Buy My Books
E.C. McMullen Jr.
PERPETUAL
BULLET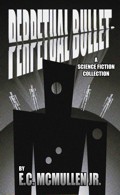 "'Some People' ... may be the standout story in the book."
-

John Grant

, Infinityplus

E.C. McMullen Jr.
WILLOW BLUE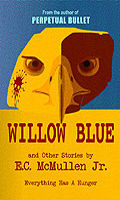 "'Willow Blue' will burrow under your skin and stay there long after you've put the book down."
- Jeffrey Reddick, Creator of
FINAL DESTINATION

IN OTHER BOOKS
E.C. McMullen Jr.'s
short story
CEDO LOOKED LIKE PEOPLE
in the anthology
FEAR THE REAPER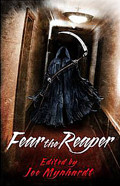 "This Ray Bradbury-esque is one of the most memorable and one of the more original stories I've read in a long time."
- Steve Isaak,
Goodreads

HORROR 201:
The Silver Scream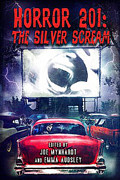 Filmmaker's Guidebook
featuring
RAY BRADBURY,
JOHN CARPENTER,
WES CRAVEN,
TOM HOLLAND,
E.C. McMULLEN Jr.,
GEORGE A. ROMERO,
and many more.



Extensively quoted in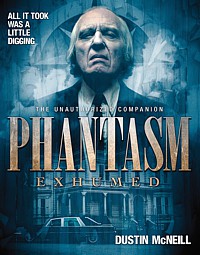 PHANTASM
EXHUMED
The Unauthorized Companion

Robert S. Rhine's
SATAN'S 3-RING
CIRCUS OF HELL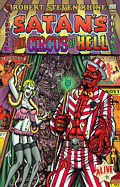 Forward by
GAHAN WILSON &
FEO AMANTE.
Featuring comics by
ALEX PARDEE,
WILLIAM STOUT,
STEVE BISSETTE,
FRANK DIETZ,
JIM SMITH,
FRANK FORTE,
ERIC PIGORS,
MIKE SOSNOWSKI,
OMAHA PEREZ,
DAVID HARTMAN,
STEVEN MANNION,
and more!

And
IN CINEMA


E.C. McMullen Jr.


Head Production Designer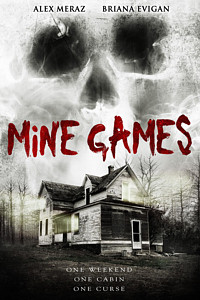 MINE GAMES


(Starring:
JOSEPH CROSS, BRIANA EVIGAN,
ALEX MERAZ)

Dept. head
Special Effects Make-Up
(SFX MUA)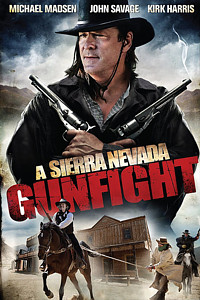 A SIERRA NEVADA
GUNFIGHT
(MICHAEL MADSEN & JOHN SAVAGE).

Production Designer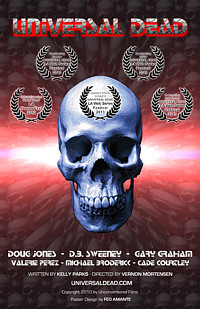 UNIVERSAL DEAD
(DOUG JONES,
D.B. SWEENEY,
GARY GRAHAM)

ART DIRECTOR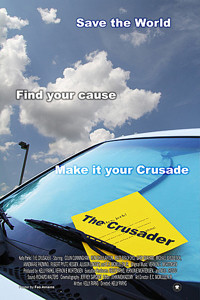 THE CRUSADER
(COLIN CUNNINGHAM,
GARY GRAHAM)
Review by
E.C.McMullen Jr.

AMITYVILLE: DOLLHOUSE

- 1995
USA Release Feb. 18, 1997
Spectacor Films / Zeta Entertainment
Rated: USA: R

Writer: Joshua Michael Stern
Director: Steve White
Producer: Steve White, Zane W. Levitt, Mark Yellen
After opening credits on a dollhouse that looks like the original "Amityville Horror" house, we see a pick up truck followed by a car pull up on a gravel road to a new house.
Stepping out of the truck, the Pop, named Bill Martin (Robin Thomas: HAUNTED BY HER PAST, FREE SPIRIT, FROM THE DEAD OF NIGHT, PERSONALS [1990], CHAMELEON [1995], JADE, BREAK UP [1998], HALLOWEENTOWN, HALLOWEENTOWN II, PACIFIC RIM), he asks his oldest child, Todd (Allan Cutler: AMANDA AND THE ALIEN, THE SCULPTRESS [2000]) what he thinks of the new house. Knowing that his father took ten months to build it, Todd gives a flippant douchebag answer.
Bill's young daughter, Jessica (Rachel Duncan: RUMPLESTILTSKIN) is isn't a self-absorbed teenager yet and is happily considerate of her father's feelings, much to big brother Todd's eye rolling.
Stepping out of the car is Pop's new much younger wife, Claire (Starr Andreef: SKULLDUGGERY [1983], NIGHTFALL, OUT OF THE DARK, GHOULIES II, THE TERROR WITHIN, DANCE OF THE DAMNED [1989], SYNGENOR, SCANNER COP, VAMPIRE JOURNALS, CLUB VAMPIRE, THE PEOPLE NEXT DOOR) and her douchebag son, Jimmy (Jarrett Lennon: NUTCRACKER: MONEY, MADNESS & MURDER [TV], SERVANTS OF TWILIGHT, HIGHWAY TO HELL, THE FORCE, THE SURGEON), who does his best to be an even more inconsiderate asshole than his step brother. Seems they have a competition going on and they hate each other because they detest competition.
A lot more of that would have helped the movie but it kinda fizzles out.
Another plot thread is that Todd's Mom, who is living in another time zone, adores her daughter but wants nothing to do with her older son. Gee I wonder why?
Jimmy, on the other hand, has a dead Pop. So in the Miserylympics between these two, it's which is worse? A living parent who doesn't love you or a parent who died loving you?
Thanks to the haunted Amityville dollhouse, we'll get our answer.
See, Pop, who spent that there 10 months building the house, never went into the old wood shed mere yards away from the side of it. When he does go in there he finds the eponymous dollhouse, brings it into the garage, and that seems to be that.
But of course it's not because the first fleck of shit hits the fan when the gas-powered fireplace won't turn off.
More seemingly random bits of bad luck but nothing so out of the ordinary that the family would scream WTF?!? start happening. In fact, it is so mundane that while we know it is supernatural, it is also so minor that I just don't care. Also the dialog is awkward and Director Steve White, in his first and last directing credit, did not know how to direct actors who have done better under better directors.
Of course, I don't know Steve and he may have got exactly what he wanted out of his actors, but that doesn't make him any better.
This movie is a real slog until Jimmy's dead father (Clayton Murray) shows up. A talking zombie with a sense of humor is exactly what this movie needed and it didn't have nearly enough.
Director Steve felt out of his depth when it came to directing and left much of it to Cinematographer Thomas L. Callaway (BITS AND PIECES, GHOST RIDERS [1987], SLAVE GIRLS FROM BEYOND INFINITY, CREEPOZOIDS, SLUMBER PARTY MASSACRE II, DEMON WARRIOR, VAMPIRE KNIGHTS, MURDER WEAPON, CLICK: THE CALENDAR GIRL KILLER, DEMON WIND, STEEL AND LACE, CRITTERS 3, CRITTERS 4, PROJECT: METALBEAST, NIGHT OF THE SCARECROW [1995], TERMINAL VIRUS, SKELETONS, MURDERCYCLE, BLOOD DOLLS, THE DEAD HATE THE LIVING, SHE CREATURE, EARTH VS. THE SPIDER, THE HALFWAY HOUSE, DEAD SCARED, EVIL REMAINS, DOLL GRAVEYARD, FEAST, RETURN OF THE LIVING DEAD: RAVE TO THE GRAVE, THE GARDEN, MIL MASCARAS VS. THE MUMMY, UNDEAD OR ALIVE, BROKE SKY, BURIED ALIVE [2007], DANGEROUS WORRY DOLLS, THE DEVIL'S TOMB, SOMETHING WICKED, THE WICKED WITHIN, SMOTHERED, COLD MOON). I wouldn't be surprised if this changing of the guard occurred when Jimmy's Father was on the set. Suddenly the movie gets interesting, the scenes get positively creepy, and actor Murray enhances his make-up and costume. If only he was given more lines, as he was ready to take over the movie into the graveyard kind of humor that it could have been. Oh well.
While the end credits could be clearer, the superlative make-up job on Jimmy's father was done by SFX Make-up artist, Jerry Macaluso (SHALLOW GRAVE, THE UNHOLY [1988], THE TOXIC AVENGER PART II, THE TOXIC AVENGER PART III, DARKMAN, FREDDY'S DEAD: THE FINAL NIGHTMARE, AUNTIE LEE'S MEAT PIES, MIDNIGHT KISS, POSSESSED BY THE NIGHT, MIRROR MIRROR 2 [1994], CIRCUITRY MAN II, CHILDREN OF THE CORN III, UNCLE SAM, FIST OF THE NORTH STAR, WITCH ACADEMY, HUMANOIDS FROM THE DEEP [1996], SPAWN, NIGHT OF THE DEMONS III, DREAM HOUSE [1998], THE PROPHECY II, PHANTOMS, CHILDREN OF THE CORN 666, CAMPFIRE TALES, GODS AND MONSTERS, MODERN VAMPIRES, PROGENY, CHILDREN OF THE CORN V, HALLOWEENTOWN, WISHMASTER 2, HOUSE ON HAUNTED HILL [1999], THE PROHECY 3, JACK FROST 2, G-MEN FROM HELL, HALLOWEENTOWN II, WISHMASTER 4, NIGHT SKIES), which leaves me wondering who did the rest of the creatures, because they're not only pitifully bad, little more than manikins, they are the Endboss varmints who really need to bring the Horror.
The AMITYVILLE HORROR movies could have been a great franchise, but it started out mediocre and went downhill from there. Each and every movie is weighed down by its missteps and, because anyone can make one, they are the first GoTo concept for every incompetent n00b who doesn't have an original idea of their own.
One Shriek Girl.


This review copyright 2009 E.C.McMullen Jr.
YOU MIGHT ALSO ENJOY
(Sub-Section: HAUNTED PLACES)
THE HAUNTING IN CONNECTICUT
MOVIE REVIEW
HOUSE ON HAUNTED HILL
MOVIE REVIEW

RINGU


MOVIE REVIEW