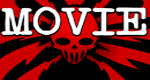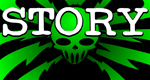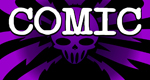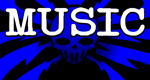 You Support This Site
When You Buy My Books
E.C. McMullen Jr.
PERPETUAL
BULLET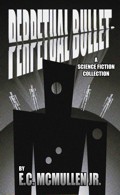 "'Some People' ... may be the standout story in the book."
-

John Grant

, Infinityplus

E.C. McMullen Jr.
WILLOW BLUE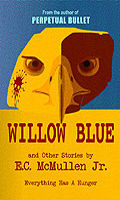 "'Willow Blue' will burrow under your skin and stay there long after you've put the book down."
- Jeffrey Reddick, Creator of
FINAL DESTINATION

IN OTHER BOOKS
E.C. McMullen Jr.'s
short story
CEDO LOOKED LIKE PEOPLE
in the anthology
FEAR THE REAPER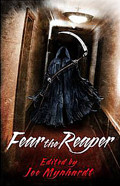 "This Ray Bradbury-esque is one of the most memorable and one of the more original stories I've read in a long time."
- Steve Isaak,
Goodreads

HORROR 201:
The Silver Scream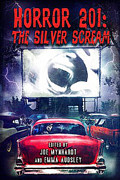 Filmmaker's Guidebook
featuring
RAY BRADBURY,
JOHN CARPENTER,
WES CRAVEN,
TOM HOLLAND,
E.C. McMULLEN Jr.,
GEORGE A. ROMERO,
and many more.



Extensively quoted in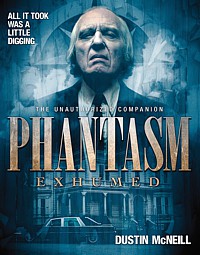 PHANTASM
EXHUMED
The Unauthorized Companion

Robert S. Rhine's
SATAN'S 3-RING
CIRCUS OF HELL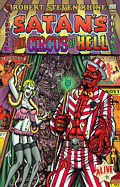 Forward by
GAHAN WILSON &
FEO AMANTE.
Featuring comics by
ALEX PARDEE,
WILLIAM STOUT,
STEVE BISSETTE,
FRANK DIETZ,
JIM SMITH,
FRANK FORTE,
ERIC PIGORS,
MIKE SOSNOWSKI,
OMAHA PEREZ,
DAVID HARTMAN,
STEVEN MANNION,
and more!

And In
CINEMA


E.C. McMullen Jr.


Head Production Designer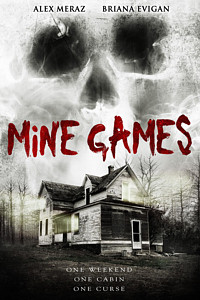 MINE GAMES


(Starring:
JOSEPH CROSS, BRIANA EVIGAN,
ALEX MERAZ)

Dept. head
Special Effects Make-Up
(SFX MUA)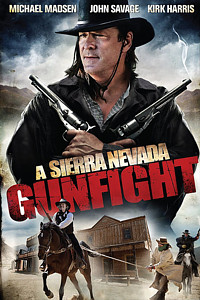 A SIERRA NEVADA
GUNFIGHT
(MICHAEL MADSEN & JOHN SAVAGE).

Production Designer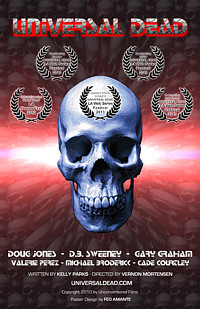 UNIVERSAL DEAD
(DOUG JONES,
D.B. SWEENEY,
GARY GRAHAM)

Art Director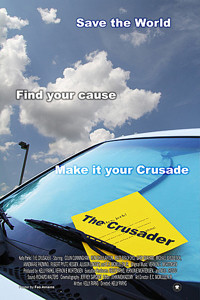 THE CRUSADER
(COLIN CUNNINGHAM,
GARY GRAHAM)
Review by
E.C. McMullen Jr.

BRUTAL MASSACRE: A COMEDY

- 2007
USA Release: July 13, 2007
Mena Films, Aurilia Arts Productions, Crimson Films, Anchor Bay Entertainment / Starz
Rated: USA: R
There have been a few weak attempts in the past with comedic "Mockumentaries", the best of the bunch being BEHIND THE MASK: The Rise Of Leslie Vernon. The problem they all had was poor comedic timing, which is everything in a comedy: That and the fact that, in trying to be one thing or the other they wound up being neither. The Horror Comedies that have done best are the ones that used Horror as their stage and went totally into comedic territory, producing no scares, but lots of laughs. I'm thinking YOUNG FRANKENSTEIN, GHOST BUSTERS, and SHAUN OF THE DEAD to name a few.
Yet in this day of cinema verite, thanks to the portability of ever-shrinking cameras capable of delivering theatrical quality in the palm of your hand, a mockumentary comedy on Horror film making has been patiently waiting in the wings, always a bridesmaid, never a bride.
Until now that is.
Expecting a comedy more on par with knock-about sensibilities like MEN IN BLACK or RED VELVET, I was off-put at first with where BRUTAL MASSACRE: A COMEDY was taking me. Once I understood the mood I got into the groove and thoroughly enjoyed the ride.
This is a movie that grows on you. Have you ever watched a movie that doesn't really perk your interest in the beginning, but by the middle you find yourself really getting into it, and by the end you are ready to turn right around and watch the whole thing again? In fact, having returned my screener loan copy, I wish I had it handy for another spin.
A "documentary" crew is filming former Hollywood Horror wonderboy, Harry Penderecki (David Naughton: AN AMERICAN WEREWOLF IN LONDON), a washed up "was" that is trying to cobble together what may be his last hurrah of a Horror Thriller film.
Harry has all kinds of stories about what attributed to his past celluloid failures, the biggest issue is the "Demon" that cursed his movies. This is no metaphor for Harry, he really believes there is a curse that follows him, waiting to smite him right at his moment of success. The real problems are himself, his lack of planning, incompetence, and his inept crew. But Harry is blind to all of these shortcomings even when they are smacking him in the face.
That said, his crew, as flawed as they are, see the problems that everyone else brings to the set, except their own. So this buck gets passed around a lot and never stops anywhere. His right hand man, camera man and D.P. is Hanu (Gerry Bednob); a tiny East Indian man with keen intuition, sterling martial arts skills, and a short temper. Hanu stays close to Harry like an imprinted duck, even taking on Harry's mannerisms. Which means that Hanu will have nothing to do with -
Assistant Director Jay (Brian O'Halloran: DOGMA) an "in charge, take charge" kind of guy, as long as you have no problem with that. His preference for taking the easy way out of his job means that he's often wheedling his way out of one predicament as he's inadvertently worming his way into another.
Gladys (Betsy Baker: THE EVIL DEAD) Penderecki's long suffering casting director who knows that her experience in finding the best actors for the job may get trumped at any moment by any enthusiastic groupie who flatters Harry.
His Alpha-type producer is Nancy (Ellen Sandweiss: THE EVIL DEAD), a foul-mouthed shrieking harpy who destroys more contacts than she makes.
His electrician and gaffer, Carl (Ken Foree: THE DEVIL'S REJECTS), a towering hulk (typecasting, I know), who is quiet, introverted, and studying computer science on the set so he can find a real job.
And finally his off-the-set editor, Thomas (Jody Ebert), the only sane person in the crew and the bearer of bad news for every day of Harry's shooting.
The rest of the cast and crew are largely temporary as Harry has an abundance of trouble from the likes of an ignorant soundman ("I know what it means when it flashes an Error, but what does it mean when it flashes an SMPTE error?") and a not-so-special effects man (with an over-inflated sense of accomplishment).
Harry's investor is a throw-back to the 1960s, who is so backwards that he's always accompanied by an ethnic manservant (shades of Mandrake the Magician!), and is so out of touch that, in this era of free porn on the Internet, still believes in the long-dead trope of "Necessary titties". Meaning he's one of the dying dinosaurs from the Hippie era who still believes people will cough up ten bucks for a Horror movie only if it has "titty" shots.
Throughout Harry's attempt to shoot his movie, and continually fighting the all powerful, yet mysterious and invisible demon curse, Harry never overtly realizes that all of his problems are based on incompetence and character flaws of nearly everyone he chose to involve in his project. There are callbacks to other movies and mockumentaries in this vein, like the fact that someone has died on every movie Harry has ever made (This Is Spinal Tap) or the actress who can't scream (Blow Out). Writer / Director Stevan Mena does this with a light touch, never allowing the references to lead the film.
The movie has a few flaws. As Richard Pryor or Bill Hicks could have told you - hell, as even Dennis Leary could tell you - the word Fuck, by itself, isn't funny.
The audience needs to already be swept up and laughing at the context by the time "Fuck" is uttered so that it can underline the frustration / punchline of the person who utters it. Fuck is never funny when it's THE punchline. Use it too many times and it loses its ability to shock, offend, or be funny, and then your dialog is merely mouth-breathing: Unless you're twelve, and even then only if you come from a family that forbade the word, and so its taboo. But since this movie wasn't made for the Amish or devout Mormons, it often drops when the F-bomb does.
To quote Milhouse from The Simpsons,
"I've said Jiminy-Gillikers so many times it's lost all meaning!"

Even the folks who invent the bluest, crudest of one-liners, for the most low-brow of audiences understand this, for example, this joke of anonymous origin:
What's the difference between a shit and fuck? After a shit you don't have to kiss the turd.
See? Never expect people to laugh when someone says "Fuck".
On the plus side, especially for a movie like this, BRUTAL MASSACRE: A COMEDY is filled out with a trove of cameos from Z-List celebrities that are nearly A-List to Horror Thriller fans (like us), like Fangoria publisher, Tony Timpone, Masters of Horror producer, Mick Garris, and every fan favorite, actor Gunnar Hansen (THE TEXAS CHAINSAW MASSACRE).
Where Horror Thriller films are concerned, grandstanding showmen like Rob Zombie or Eli Roth are rare. Horror Thriller movies, especially the hardcore ones, are often made by struggling, low-budget, independent film makers trying to create a film in a genre that overwhelms them. Despite the hardcore film titles and the gallons of gore, movies like BRUTAL MASSACRE are usually made by quiet, keep-to-themselves shlubs like Harry, so there is a level of humor inherent in the very nature of such movies.
And Writer / Director Stevan Mena knows what he's talking about. While making his first Horror Thriller feature, MALEVOLENCE, in 2004, he suffered a heart attack on the set!
If "This is Spinal Tap" and "The Office" could fuck, they'd give birth to BRUTAL MASSACRE.
Four Shriek Girls.





This review copyright 2007 E.C.McMullen Jr.