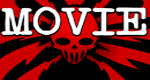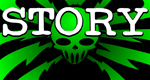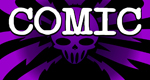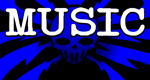 Support This Site

When You Buy My Books
E.C. McMullen Jr.
PERPETUAL
BULLET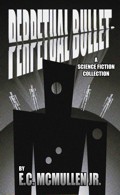 "'Some People' ... may be the standout story in the book."
-

John Grant

, Infinityplus

E.C. McMullen Jr.
WILLOW BLUE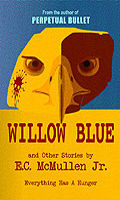 "'Willow Blue' will burrow under your skin and stay there long after you've put the book down."
- Jeffrey Reddick, Creator of
FINAL DESTINATION

IN OTHER BOOKS
E.C. McMullen Jr.'s
short story
CEDO LOOKED LIKE PEOPLE
in the anthology
FEAR THE REAPER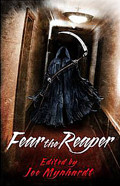 "This Ray Bradbury-esque is one of the most memorable and one of the more original stories I've read in a long time."
- Steve Isaak,
Goodreads

HORROR 201:
The Silver Scream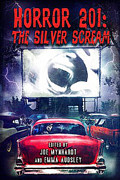 Filmmaker's Guidebook
featuring
RAY BRADBURY,
JOHN CARPENTER,
WES CRAVEN,
TOM HOLLAND,
E.C. McMULLEN Jr.,
GEORGE A. ROMERO,
and many more.



Extensively quoted in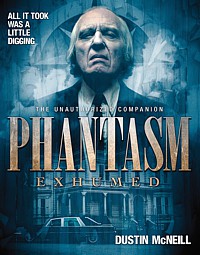 PHANTASM
EXHUMED
The Unauthorized Companion

Robert S. Rhine's
SATAN'S 3-RING
CIRCUS OF HELL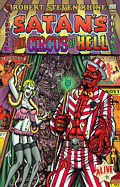 Forward by
GAHAN WILSON &
FEO AMANTE.
Featuring comics by
ALEX PARDEE,
WILLIAM STOUT,
STEVE BISSETTE,
FRANK DIETZ,
JIM SMITH,
FRANK FORTE,
ERIC PIGORS,
MIKE SOSNOWSKI,
OMAHA PEREZ,
DAVID HARTMAN,
STEVEN MANNION,
and more!

Also
IN CINEMA
E.C. McMullen Jr.
Head Production Designer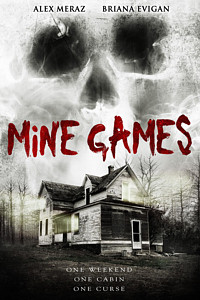 MINE GAMES


(Starring:
JOSEPH CROSS, BRIANA EVIGAN,
ALEX MERAZ)

Dept. head
Special Effects Make-Up
(SFX MUA)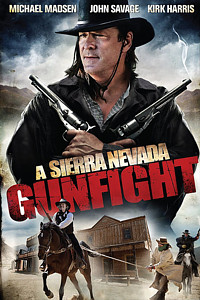 A SIERRA NEVADA
GUNFIGHT
(MICHAEL MADSEN & JOHN SAVAGE).

Production Designer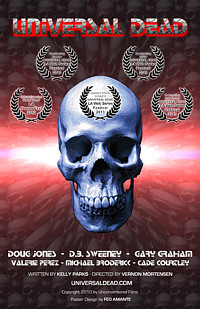 UNIVERSAL DEAD
(DOUG JONES,
D.B. SWEENEY,
GARY GRAHAM)

ART DIRECTOR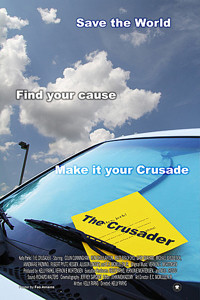 THE CRUSADER
(COLIN CUNNINGHAM,
GARY GRAHAM)
Review by
E.C. McMullen Jr.

ALIEN NATION

- 1988
USA Release: Oct. 7, 1988
20th Century Fox
Rated: Finland: K-16 / France: U / Germany: 16 / Norway: 18 / Sweden: 15 / U.K.: 18 / USA: R
Even when this movie was released in 1988, it was clear that either the tale would come true (HA! What are the odds?) or the movie would age pretty damn quick (Place your bets).
It was supposed to happen in 1991, a scant two years away from the release date. What's more, Ronald Reagan is still president for some reason even though he was already on his final term (his Veep, George Bush Sr., won the election to serve a term from 1988 to 1992). In other words, while the actual movie may take place in the early 90's, the visitors were among us "Right Now" circa 1988.
That's right, The Visitors. A curious band of genetically created alien slaves whose ship got sidetracked and wound up here on earth. They have all, largely, settled into Los Angeles - we seem to be the only country that would take them.
They are smarter than us, stronger than us, and pretty much better than us in almost every other way. That said, the thousands of aliens quickly fall into the myriad of human traits that we know and love so well. Some are mental wrecks, too disturbed by life to be much more than milk-aholics (they get drunk on sour milk). Others are mental and moral wrecks, furiously savaging their neck of Los Angeles (the derogatory term for these visitors is Slags, hence, their ghetto is Slag Town) with street crime. Still others are prostitutes (nice to know they can fit!), pimps, thieves; the whole shmeer of street denizen life.
On the other hand, you have your wealthy and well to do Visitors: professionals, doctors, business people, and tycoons. In essence, they are yet another minority to deal with and to have assimilated into American culture. Those who are the most resistant to the ways of the U.S. are those who will have the hardest time, take the longest to be accepted, and be exploited by their own. As with any group of strangers in strange lands, there are those who adopt and adapt and those who won't and don't.
For Detective Sargent Mathew Sykes, (James Caan: SLITHER, ROLLERBALL, MISERY), the Visitors are a target for all of his anger and bile at the world. He is divorced, his wife is remarried, and his daughter is grown and getting married, with the new husband footing the bill that Pop cannot afford.
His partner and best friend, Detective Bill Tuggle (Roger Aaron Brown: NEAR DARK), can't help but laugh at his pal's xenophobia. He no doubt remembers that similar words were said about his own people (African Americans) once upon a time.
While the bones of this story are Science Fiction, this is a morality tale about racism. Writer Rockne S. O'Bannon (FEAR [TV 1990], CREATURE [TV], FATAL ERROR [TV]) wrote a story that touches on all manner of racism without isolating any one U.S. minority's problems. The Visitors and their trials and troubles are a conglomeration of the hassles that various races and religions have been persecuted under in this or any country. It's odd though, that a movie that is trying to be a sensitive study of social issues like this would earn an . . .
!!!UNFAIR RACIAL CLICHÉ ALERT!!!:
But ALIEN NATION is an allegorical tale of racism! Yeah, but while this movie is trying to address racism, it falls into one of the oldest and oddest of Hollywood Rules For Horror/Thriller movies: kill off the black man / minority.
Roger Aaron Brown's character, Tuggle, is murdered in the very first scene and it is up to his white partner, Sykes, to avenge his death. This is a real role reversal for James Caan who, in Brian's Song, died while his African American partner, Billy Dee Williams, held his hand. Then again, Brian's Song was based on REAL LIFE, and it doesn't fit into categories so well. There are no other black people, no other minority characters with any substantial roles in the whole flick. Certainly not any detectives in Sykes' precinct. I don't want to give the movie away, but watch it yourself and tell me if any other black actors make it out alive.
Find out more about the UNFAIR RACIAL CLICHÉ ALERT
Sykes new partner is Sam Francisco (a name the INS gave him while he was being processed. There are many of these jokes in the movie and the humor works well) played by Mandy Patinkin (LAST EMBRACE, NIGHT OF THE JUGGLER). Sykes intentionally chose Sam to be his partner, for no other reason than to force Sam to help him "Nail that Slag bastard who killed my partner!" The inevitable buddy movie ensues as Sykes and Francisco unravel a case involving blackmail along with minor twists and turns.
Twists and turns provided by actors Terence Stamp and Brian Thompson to name a few.
Speaking of Sam Francisco, this is a good time for a
!!!SCIENCE MOMENT!!!:
I do not believe in humanoid aliens. There are too many solutions to the engineering problem of designing an intelligent being for us to ever encounter a species designed like us. Form follows function arguments not withstanding.
That being said, I understand that truly alien aliens are very difficult and thus rarely seen in movies (the bar scene in Star Wars being one of the few examples).
Continued at the SCIENCE MOMENT/Alien Nation.
Much is made of the fact that the Aliens are physically superior to us in terms of strength and endurance (they have two hearts to our one, etc.) and the whole movie builds itself up toward what should have been an extraordinary climax. The ending turns out to be quite an anti-climatic let down, played more for a "feel good" resolution than the kind of shock that such a thriller promised its audience.
This is a mediocre movie that was made into a far better TV Show and only gets Two Shriek Girls.



This review copyright 2000 E.C.McMullen Jr.