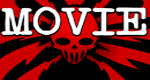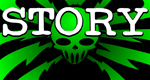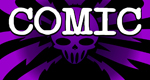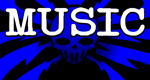 Support This Site

When You Buy My Books
E.C. McMullen Jr.
PERPETUAL
BULLET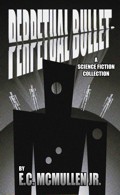 "'Some People' ... may be the standout story in the book."
-

John Grant

, Infinityplus

E.C. McMullen Jr.
WILLOW BLUE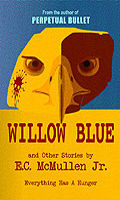 "'Willow Blue' will burrow under your skin and stay there long after you've put the book down."
- Jeffrey Reddick, Creator of
FINAL DESTINATION

IN OTHER BOOKS
E.C. McMullen Jr.'s
short story
CEDO LOOKED LIKE PEOPLE
in the anthology
FEAR THE REAPER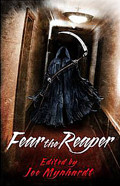 "This Ray Bradbury-esque is one of the most memorable and one of the more original stories I've read in a long time."
- Steve Isaak,
Goodreads

HORROR 201:
The Silver Scream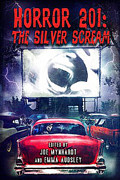 Filmmaker's Guidebook
featuring
RAY BRADBURY,
JOHN CARPENTER,
WES CRAVEN,
TOM HOLLAND,
E.C. McMULLEN Jr.,
GEORGE A. ROMERO,
and many more.



Extensively quoted in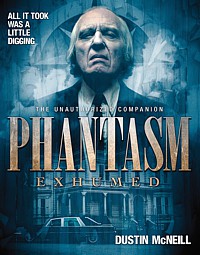 PHANTASM
EXHUMED
The Unauthorized Companion

Also
IN CINEMA
E.C. McMullen Jr.
Head Production Designer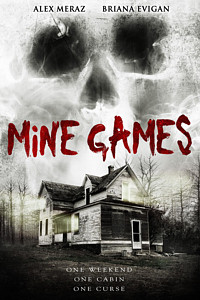 MINE GAMES


(Starring:
JOSEPH CROSS, BRIANA EVIGAN,
ALEX MERAZ)

Dept. head
Special Effects Make-Up
(SFX MUA)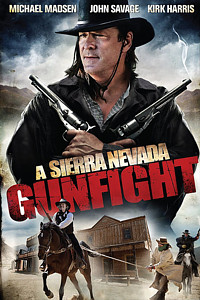 A SIERRA NEVADA
GUNFIGHT
(MICHAEL MADSEN & JOHN SAVAGE).

Production Designer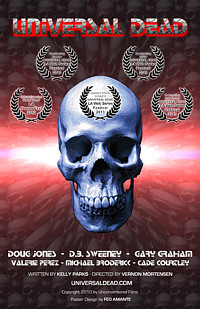 UNIVERSAL DEAD
(DOUG JONES,
D.B. SWEENEY,
GARY GRAHAM)

ART DIRECTOR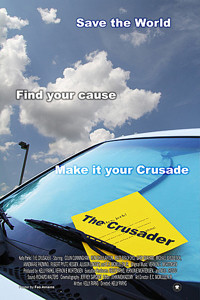 THE CRUSADER
(COLIN CUNNINGHAM,
GARY GRAHAM)
THE SCIENCE MOMENT


by E.C.McMullen Jr.
and Kelly Parks
PLANET OF THE APES - 1968


THE SCIENCE MOMENT
THERE IS NO SUCH THING AS PARALLEL EVOLUTION!1
(Read anything by Stephen Jay Gould, but especially The Burgess Shale). Of all the reasons why they should have known where they were, the most obvious is life.
Every person, every oak tree, every blade of grass should have been a clue.* And let's not even get into the fact that the apes spoke perfect, 20th century English!2 At the very least they could have made mention of the idea that perhaps after they left Earth some one invented faster than light space travel and colonized this world a thousand years before they got there.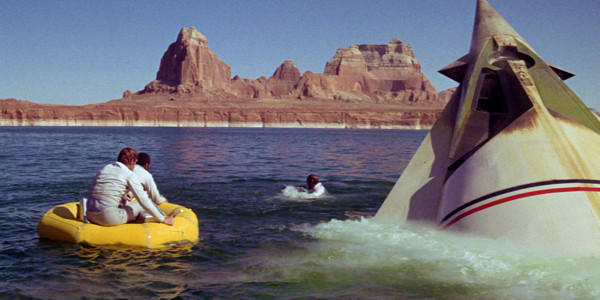 Taylor

: "Guys! Think about it! Breathable earthlike atmosphere at an earthlike pressure! Drinkable earthlike water! An earthlike climate! Do you know what this means?"


Landon & Dodge

: "What?"


Taylor

: "This could be an EarthLike Planet!"
1Not true.
*Until you look at the gene sequence it doesn't matter how much a person, tree, or blade of grass resembles something you are used to seeing. There are many examples of one type of lifeform looking remarkably like another type of creature or at the very least, belonging to the same family (banana trees are not real trees, but herbaceous. Palm trees aren't trees but a monocot - a type of grass.).
Of the six main classes of animals in the world, there are arachnids that look like insects (over 300 species of ant spider [Myrmarachne plataleoides] alone), insects that look almost exactly like plants (Leaf Insect, Dead Leaf Mantis, Stick Insect), and reptiles that look like insects which look like plants (Satanic Leaf-Tailed Gecko).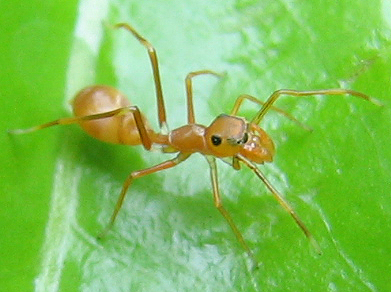 Count the Legs
There are insects that, while in flight, are nearly identical to birds both in appearance and behavior. What's more, they even fill the same ecological niche. The North American Hummingbird Moth is often confused for an actual Hummingbird.
The cocoon of a Dynastor darius darius caterpillar looks like a snake, and will react to danger like one.
Mimicry is widespread in both the plant and animal kingdom and until we actually meet xenoforms, all assumptions about their genetic / chemical make-up or what they will look or behave like is 100% hypothetical with zero supporting evidence behind any of it.
As for Parallel Evolution, that would be trees, amphibians, etc., which are considered classic examples of parallel evolution (not to be confused with Convergent Evolution).
Detection of Convergent and Parallel Evolution at the Amino Acid Sequence Level
- Jianzhi Zhang and Sudhir Kumar, Institute of Molecular Evolutionary Genetics and Department of Biology, The Pennsylvania State University
The biological reality of species: gene flow, selection, and collective evolution
- Loren H. Rieseberg & John M. Burke
Finally, in his book, Wonderful Life: The Burgess Shale and the Nature of History, Stephen J. Gould never argued against Parallel Evolution, he only laid out the pros and cons of it. In fact, he leaned so heavily toward Parallel Evolution (his Tape of Life conjecture) that scientists who favor Convergent Evolution often cite Gould's book as their point of conflict.
2But yeah, English speaking apes are a dead give-away. Why would anyone believe that? Why would the end be such a big surprise?
This is why.
Art of Stage Logic -
Or when talking of plays,
Theater Logic
By 1968, audiences got used to a few common, unrealistic gaffs that Hollywood could not stop making. Foolishness like Sound In Space, Dodging Bullets, Dodging beams of light, Outrunning Explosions, ancient Greeks and Romans who spoke with non-rhotic British accents, ancient pre-17th century Brits speaking with non-rhotic British accents, and aliens that spoke English.
Examples of this still exist from 1950s SciFi movies to episodes of Rod Serling's original TWILIGHT ZONE to episodes of the original STAR TREK.
So when the apes first appear and speak English, audiences weren't being stupid, it was the long recognized Art of Stage Logic that all aliens spoke English. Audiences just charitably thought, 'Artistic license', so they could be entertained by the rest of the movie.
This review copyright 1999 E.C.McMullen Jr.
Updated 2009, 2021