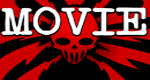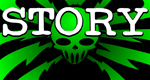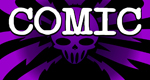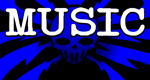 You Support This Site
When You Buy My Books
E.C. McMullen Jr.
PERPETUAL
BULLET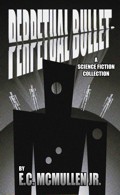 "'Some People' ... may be the standout story in the book."
-

John Grant

, Infinityplus

E.C. McMullen Jr.
WILLOW BLUE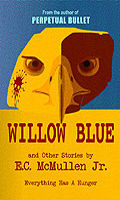 "'Willow Blue' will burrow under your skin and stay there long after you've put the book down."
- Jeffrey Reddick, Creator of
FINAL DESTINATION

IN OTHER BOOKS
E.C. McMullen Jr.'s
short story
CEDO LOOKED LIKE PEOPLE
in the anthology
FEAR THE REAPER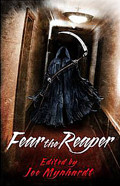 "This Ray Bradbury-esque is one of the most memorable and one of the more original stories I've read in a long time."
- Steve Isaak,
Goodreads

HORROR 201:
The Silver Scream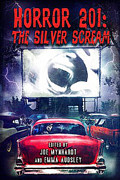 Filmmaker's Guidebook
featuring
RAY BRADBURY,
JOHN CARPENTER,
WES CRAVEN,
TOM HOLLAND,
E.C. McMULLEN Jr.,
GEORGE A. ROMERO,
and many more.



Extensively quoted in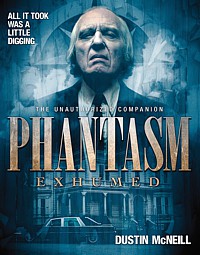 PHANTASM
EXHUMED
The Unauthorized Companion

Robert S. Rhine's
SATAN'S 3-RING
CIRCUS OF HELL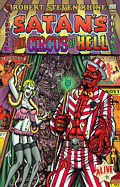 Forward by
GAHAN WILSON &
FEO AMANTE.
Featuring comics by
ALEX PARDEE,
WILLIAM STOUT,
STEVE BISSETTE,
FRANK DIETZ,
JIM SMITH,
FRANK FORTE,
ERIC PIGORS,
MIKE SOSNOWSKI,
OMAHA PEREZ,
DAVID HARTMAN,
STEVEN MANNION,
and more!

And In
CINEMA


E.C. McMullen Jr.


Head Production Designer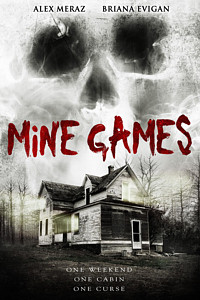 MINE GAMES


(Starring:
JOSEPH CROSS, BRIANA EVIGAN,
ALEX MERAZ)

Dept. head
Special Effects Make-Up
(SFX MUA)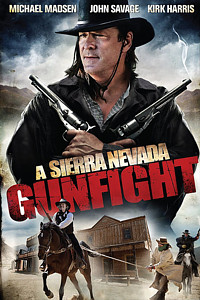 A SIERRA NEVADA
GUNFIGHT
(MICHAEL MADSEN & JOHN SAVAGE).

Production Designer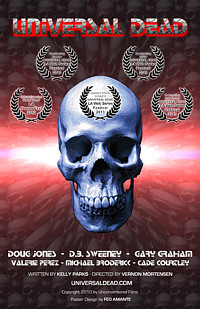 UNIVERSAL DEAD
(DOUG JONES,
D.B. SWEENEY,
GARY GRAHAM)

Art Director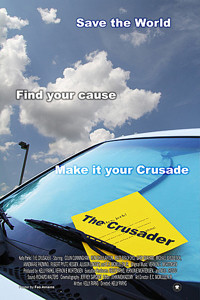 THE CRUSADER
(COLIN CUNNINGHAM,
GARY GRAHAM)
Review by
E.C. McMullen Jr.

DEAD SILENCE

- 2007
USA Release: March 16, 2007
Interplanetary Films / Polygram Film Entertainment
Ratings: France: -12 / Sweden: 15 / U.K.: 18 / USA: R

Also:
Feo Amante interviews James Wan and Leigh Wannell of SAW.
Any of you who've tooled around this site know how much I liked SAW and know how much I loved SAW II. So a movie that is by the Writers and Director and Producer of SAW must likewise make me go bananas, right?
DEAD SILENCE opens with credits over the origins of the story. There is this woman named Mary, see? And she makes dolls, see? And she is trying to make the "perfect doll".
After credits, the movie begins where we meet the cutest couple, Jamie Ashen (Ryan Kwanten) and Lisa Ashen (Laura Regan: UNBREAKABLE, HOLLOW MAN II). They're in love and there is a knock on the door. A big heavy box sits in front of their door all by itself. They bring it in, open it, they see a ventriloquist doll. It's a sinister looking doll with evil eyes. Neither knows where it came from or why. So Jamie goes down to the store leaving Lisa alone with the doll. Projected Merry Mishaps Occur.
The next thing we know, Jamie is being questioned by a cop in a room. I'm guessing a police station except Jamie and the snarky cop, Detective James Lipton (Donnie Wahlberg: THE SIXTH SENSE, DREAMCATCHER, SAW II) are all alone. Jamie has no lawyer as the cop hasn't actually arrested Jamie yet. But Lipton believes that Jamie murdered his wife. It's during this question and answer scene that we hit our first plot hole. Jamie knows where the ventriloquist dummy came from. It came from his hometown and anyone who mysteriously gets a doll like that gets killed soon after.
So if Jamie knew this, why did he leave his wife alone with the doll? Why didn't he throw it out or get them the hell out of their apartment. Why did he knowingly leave his wife to die? At this point, the only thing that can save the movie is if Lipton is some kind of figment in Jamie's mind. This seems to be a psychological thriller.
But no.
At this point I must mention the colors. Unlike the first SAW movies, Director James Wan had a hefty budget this time around courtesy of Universal Pictures. So he got digitally creative with every scene in this film. The colors are largely bleached out and often digitally grainy (not film grainy). The digital wash is so extreme that it calls attention to itself, demanding that the audience see Wan direct. At first the various wipes from one shot to the next are interesting. Then merely "artsy", and finally hack.
We also don't like Jamie. After all, he knew the danger as soon as he saw the doll and left his wife alone with it, pretending he knew nothing.
He left his wife to die.
This is doubly bad because we are supposed to feel for Jamie. He is the tentpole hero of this flick yet we are led on, thinking him to be either
A: The actual killer (and not the dolls) or
B: A slimy son of a bitch who ran out to let his wife get killed by the curse.
So Jamie goes to his old hometown, with more artsy wipes, unnecessary CGI, special tinting that conveys nothing, and driving a blood red car that is digitally enhanced to stand out like a blood drop on snow. There is nothing artistic or subtle here and all of this self-congratulatory flair does nothing to move the story. Jamie's town also looks suspiciously like the town in SILENT HILL.
Like SILENT HILL, Jamie's old hometown is rundown, largely abandoned, and ghostie. Jamie goes to visit his Pop only to discover that the old man had a stroke and that he married a much younger wife (Amber Valleta: WHAT LIES BENEATH, PREMONITION). Jamie and his Pop (Bob Gunton: BATS) have a bad history together and Jamie can't find it in himself to forgive his old man, who is now confined to a wheelchair.
So why is Jamie here?
Jamie goes to visit the town mortician to arrange his wife's burial and its here that we get an earful about Mary.
A tiresome, half-assed earful. We still don't know why Jamie would bury his wife here.
A scene from the past that was rife with horrific and emotional possibilities falls utterly flat. Mary's attack on the town is never fleshed out and so goes nowhere. Naturally the townsfolk rise up and get their revenge on Mary (this is all from the movie trailer anyway). Mary gets her revenge on the townfolk who got their revenge on her, and all performed with the drudgery of wandering zombies.
Yawn, Wan.
More plotholes appear. What's worse, later scenes are projected far in advance of when they'll actually be used. It's not even halfway through the film and I already guessed the ending (and I guessed RIGHT!).
Wan and co-writer Leigh Wannel (SAW) finally got the budget they deserved. They could have gone anywhere with it, but with DEAD SILENCE, they only went to the bank.
Two generous Shriek Girls.



This review copyright 2007 E.C.McMullen Jr.