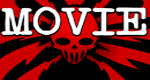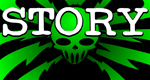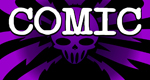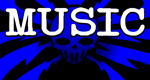 You Support This Site
When You Buy My Books
E.C. McMullen Jr.
PERPETUAL
BULLET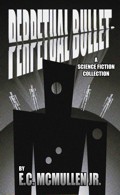 "'Some People' ... may be the standout story in the book."
-

John Grant

, Infinityplus

E.C. McMullen Jr.
WILLOW BLUE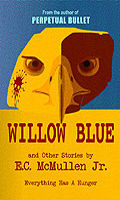 "'Willow Blue' will burrow under your skin and stay there long after you've put the book down."
- Jeffrey Reddick, Creator of
FINAL DESTINATION

IN OTHER BOOKS
E.C. McMullen Jr.'s
short story
CEDO LOOKED LIKE PEOPLE
in the anthology
FEAR THE REAPER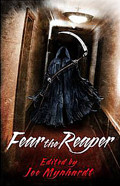 "This Ray Bradbury-esque is one of the most memorable and one of the more original stories I've read in a long time."
- Steve Isaak,
Goodreads

HORROR 201:
The Silver Scream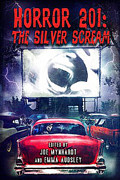 Filmmaker's Guidebook
featuring
RAY BRADBURY,
JOHN CARPENTER,
WES CRAVEN,
TOM HOLLAND,
E.C. McMULLEN Jr.,
GEORGE A. ROMERO,
and many more.



Extensively quoted in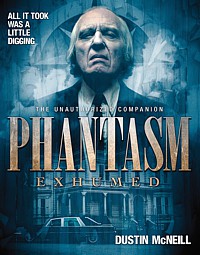 PHANTASM
EXHUMED
The Unauthorized Companion

Robert S. Rhine's
SATAN'S 3-RING
CIRCUS OF HELL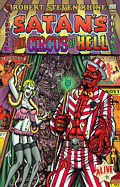 Forward by
GAHAN WILSON &
FEO AMANTE.
Featuring comics by
ALEX PARDEE,
WILLIAM STOUT,
STEVE BISSETTE,
FRANK DIETZ,
JIM SMITH,
FRANK FORTE,
ERIC PIGORS,
MIKE SOSNOWSKI,
OMAHA PEREZ,
DAVID HARTMAN,
STEVEN MANNION,
and more!

And In
CINEMA


E.C. McMullen Jr.


Head Production Designer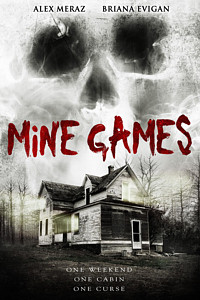 MINE GAMES


(Starring:
JOSEPH CROSS, BRIANA EVIGAN,
ALEX MERAZ)

Dept. head
Special Effects Make-Up
(SFX MUA)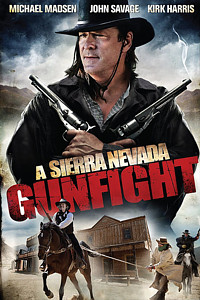 A SIERRA NEVADA
GUNFIGHT
(MICHAEL MADSEN & JOHN SAVAGE).

Production Designer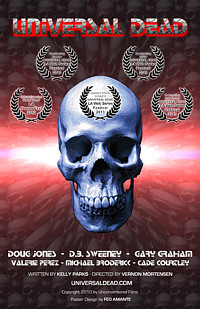 UNIVERSAL DEAD
(DOUG JONES,
D.B. SWEENEY,
GARY GRAHAM)

Art Director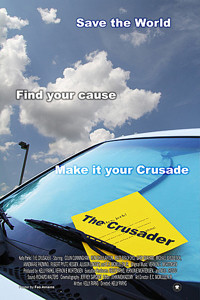 THE CRUSADER
(COLIN CUNNINGHAM,
GARY GRAHAM)
Review by
E.C. McMullen Jr.

FROM DUSK TILL DAWN

- 1996
USA Release: January 19, 1996
Los Hooligans / Dimension Films
Rated: Australia, USA: R / Belgium: KNT / Finland: K-18 / France, Iceland, Netherlands: 16 / Germany, Norway, Spain, UK: 18 / Ireland:

BANNED

/ Italy: VM18 / Portugal: M/16 / Sweden 15
When this movie first came out in theaters, I went to see it in a flash. I had read about it for months in Fangoria Magazine and the idea of Robert Rodriguez (EL MARIACHI, DESPERADO, THE FACULTY) and Quentin Tarantino doing an honest to goodness, balls to the wall no-holds barred Horror flick seemed like a dream.
I had long admired the talents of both in their ferocious capacity to embroil taut, well written thrillers.
Before Quentin and Robert came along, Crime thrillers and even Horror movies had reached a point, long recognized, as being nothing more than "body count" movies. The people who were shot and killed in such flicks were little more than cardboard cutouts. Their human value was no different than the cars smashed up in the same kind of flicks. Quentin and Robert (and to a lesser extent Paul Verhoeven) brought the fear back. When someone dies on-screen you have got to believe that they were a real person and were afraid, so very afraid to die. You have to feel for the victims - feel the value of their lives.
Some critics call this ethos mean-spirited.
I call it, "About time".
When people die onscreen they should be PEOPLE, not just a nameless body count. Rodriguez and Tarantino not only do that, but they also humanize the villains. In their capable hands, the monsters are not immortal and they too have their fears. This then was a fantastic cinematic ideology to bring to the screen and Rodriguez and Tarantino did so without fail.
When the movie opens we find ourselves at a worn down roadside convenience store situated on an old and largely abandoned highway. A Texas Ranger (Michael Parks: THE WEREWOLF OF WOODSTOCK, NIGHTMARE BEACH, WICKED) comes in and starts talking to the Clerk behind the counter (John Hawkes: FLESH AND BONE, NIGHT OF THE SCARECROW). Everything is real amiable and their conversation is also exposition for the movie. You would actually wonder just where and how the action was going to take place. Then the Ranger goes to the john and Merry Mishaps Occur.
In fact, Merry Mishaps Occur with some frequency in this flick as Rodriguez the Director and Tarantino the Screenwriter work off a story by Robert Kurtzman (THE DEMOLITIONIST). Kurtzman spent years in the film making industry working in one capacity or another in Horror and Thrillers. Some of his make-up work can be seen in (and this is a long list gang so take a deep breath!) EVIL DEAD 2, ARMY OF DARKNESS, WES CRAVEN'S NEW NIGHTMARE, IN THE MOUTH OF MADNESS, SCREAM, SPAWN, Stephen King: THE NIGHT FLIER, PHANTOMS, THE FACULTY.
So we are talking MAJOR Horror movie veterans y'all! The make-up effects of FROM DUSK TILL DAWN range from the stomach turning to the cheesy and everything in between as Kurtzman also supervised this flick and knew as well as anyone that the oddball humor of the movie had to be reflected in the creatures as well as the acting and storyline. Tarantino and crew made sure that there were plenty of quotes in this movie. In fact, I'm hard pressed to find a more quotable Horror movie anywhere.
"He's my son."
"Yeah, how'd that happen? You don't look Japanese."
"Neither does he. He looks Chinese."
"Oh, well pardon me all to hell."
We quickly come to find that this movie is not about good guys but about villains. Our anti-heroes are a pair of vicious criminals; brothers who are named Seth (George Clooney: RETURN TO HORROR HIGH, RETURN OF THE KILLER TOMATOES) and Richard Gecko (Quentin Tarantino acting in his own flick, of course). Though both have no compunction in murdering people, Seth fancies himself a professional thief who only kills when he has to. Richard on the other hand will kill whenever his paranoid daydreams tell him to. As such, Richard is unpredictable and we feel less comfortable around him than we do the Vampires. Seth might keep his word if you do exactly what he says. Richard most certainly won't. As both try and make a run for the border, they enlist some hostages at gunpoint to drive them, in their victim's giant Recreational Vehicle, past the Mexican Border.
"Where are we going?"
"Mexico."
"What's there?"
"Mexicans."
The man driving them is Jacob Fuller (Harvey Keitel: SATURN 5, RESERVOIR DOGS, PULP FICTION) a former minister who, since the death of his wife, has found himself questioning his faith. He plays chauffeur to Seth and Richard in return for the lives of his two children. When they finally reach their destination, a filthy giant hell hole of a place in Mexico called the Titty Twister, things go from bad to worse.
As bad as Seth and Richard may think they are, they've seen nothing yet. For the Titty Twister has been their destination all along, and it is at this place where all hell - for them - will break loose. All the Terror and Horror Seth and Richard wantonly visit upon others, will now be unleashed on them.
The place is run by vampires, and we are not talking pale little morose vampires daintily plinking a pipe organ and swooning to the howls of the "Children Of The Night". These Vampires are quick and deadly and in your face (They are totally proactive! You've heard the term "let's get busy" ? Well these vampires get biz-zay!) The entire bar is run by these undead badasses and their Queen is none other than the talented and beautiful SALMA HAYEK (THE FACULTY, DOGMA). Like many of her Horror / Thriller / Mystery movies, her role here is woefully brief but in this case, incredibly intense. Quentin wrote himself into a wonderful scene that briefly made me wish I WAS him (even if I had to look like him!).
Probably the biggest problem this movie has against it is the:
!!!UNFAIR RACIAL CLICHÉ ALERT!!!:
This movie has a large mix of minorities from Mexican to Black American to Chinese and guess what?
For a larger (and ever growing) list, go to UNFAIR RACIAL CLICHÉ ALERT/From Dusk Till Dawn page.
Quentin and Rodriguez pull out the big guns actor-wise by bringing in some cool cameos from their favorite comedy and action stars of old B-grade movies. Keep an eye out for the multi-character role of Cheech Marin, 60's and 70's action movie hero Fred Williamson (EXPRESS TO TERROR, CHILDREN OF THE CORN V), and King Of The Comb-Overs John Saxon (BLACK CHRISTMAS, CANNIBAL APOCALYPSE, TENEBRE, A NIGHTMARE ON ELM STREET - and you get the idea). In addition to these folks, just to kick it in the ass a bit more for the horror fans in the audience, Legendary make-up artist and actor Tom Savini (Make-Up for DAY OF THE DEAD. Acted in DAWN OF THE DEAD) also stars here as the Biker, Sex Machine.
"I'm Sex Machine. Pleased to meet you."
This movie is over the top Action, Horror, and Gore. FROM DUSK TILL DAWN is the definition of what No-Holds-Barred filmaking means.
There were sequels since, but no one has yet to touch the first. If your stomach can take it, see the original, FROM DUSK TILL DAWN.
I give this 4 Shriek Girls.





This review copyright 2000 E.C.McMullen Jr.