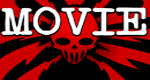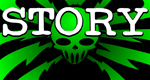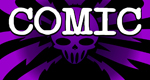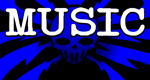 You Support This Site
When You Buy My Books
E.C. McMullen Jr.
PERPETUAL
BULLET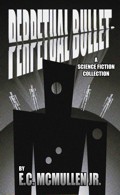 "'Some People' ... may be the standout story in the book."
-

John Grant

, Infinityplus

E.C. McMullen Jr.
WILLOW BLUE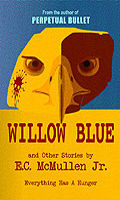 "'Willow Blue' will burrow under your skin and stay there long after you've put the book down."
- Jeffrey Reddick, Creator of
FINAL DESTINATION

IN OTHER BOOKS
E.C. McMullen Jr.'s
short story
CEDO LOOKED LIKE PEOPLE
in the anthology
FEAR THE REAPER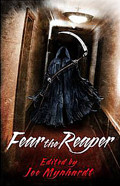 "This Ray Bradbury-esque is one of the most memorable and one of the more original stories I've read in a long time."
- Steve Isaak,
Goodreads

HORROR 201:
The Silver Scream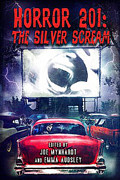 Filmmaker's Guidebook
featuring
RAY BRADBURY,
JOHN CARPENTER,
WES CRAVEN,
TOM HOLLAND,
E.C. McMULLEN Jr.,
GEORGE A. ROMERO,
and many more.



Extensively quoted in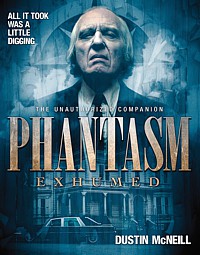 PHANTASM
EXHUMED
The Unauthorized Companion

Robert S. Rhine's
SATAN'S 3-RING
CIRCUS OF HELL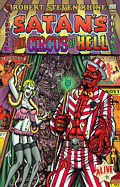 Forward by
GAHAN WILSON &
FEO AMANTE.
Featuring comics by
ALEX PARDEE,
WILLIAM STOUT,
STEVE BISSETTE,
FRANK DIETZ,
JIM SMITH,
FRANK FORTE,
ERIC PIGORS,
MIKE SOSNOWSKI,
OMAHA PEREZ,
DAVID HARTMAN,
STEVEN MANNION,
and more!

And In
CINEMA


E.C. McMullen Jr.


Head Production Designer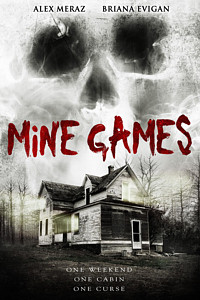 MINE GAMES


(Starring:
JOSEPH CROSS, BRIANA EVIGAN,
ALEX MERAZ)

Dept. head
Special Effects Make-Up
(SFX MUA)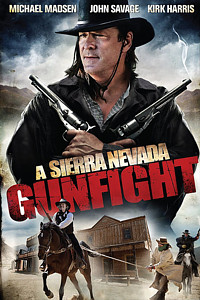 A SIERRA NEVADA
GUNFIGHT
(MICHAEL MADSEN & JOHN SAVAGE).

Production Designer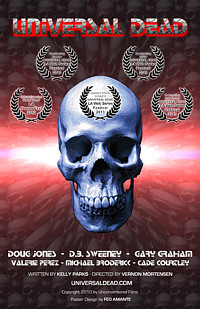 UNIVERSAL DEAD
(DOUG JONES,
D.B. SWEENEY,
GARY GRAHAM)

Art Director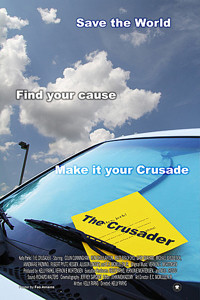 THE CRUSADER
(COLIN CUNNINGHAM,
GARY GRAHAM)
Review by
Ken King

HEREDITARY

- 2018
USA Release: June 8, 2018
Finch Entertainment, Windy Hill Pictures, PalmStar Media, A24
Rating: USA: R
"I never wanted to be your mother."
- Annie
Director Ari Aster's (MIDSOMMAR) 2018 masterpiece, HEREDITARY, ranks in my Top 10 Favorite Horror Films of All Time. It beat out some tough competition to reach that lofty spot and it wasn't a decision I came to easily.
It all came down to this: When I sat in the dark, watching this supernatural tale unfold, I sat in stunned silence for a bit, trying to absorb what I had just witnessed. I felt something that I hadn't felt in a long while. Dread.
Instead of feeling like I had watched a large Hollywood production of a film you know had a big crew filming it, actors who had studied lines suited to their roles to perform when the director said "Action!" or "Cut!" when the scene was finished and they team moved onto the next part of the movie they were filming.
No, this was something else entirely. I felt as if I were peering into an actual family's private life like a lecherous Peeping Tom and seeing the dark secrets and personal tragedies unfold in real time. For the first time in a long while I felt as if I were in the middle of something that like a fly caught in honey, I couldn't escape the gooey sweetness, even if I had wanted to.
I didn't want to. What does that say about me?
I believe it is downright criminal that Toni Collette (THE SIXTH SENSE, SHAFT, CHANGING LANES, THE NIGHT LISTENER, LIKE MINDS, THE DEAD GIRLS, JASPER JONES, FRIGHT NIGHT [2011], HITCHCOCK, HOSTAGES [TV], KRAMPUS [2015], UNLOCKED, VELVET BUZZSAW, KNIVES OUT, I'M THINKING OF ENDING THINGS, STOWAWAY) hasn't won an Oscar, or at least been nominated for one. Especially, for this film. She is magnificent as Annie Graham, the put upon mother and artist (she builds model houses with tiny figures going throughout their everyday lives for an art museum, based on her family's lives) always seemingly surrounded by personal tragedy of some sort. Indeed, the movie starts with one such. The death of Annie's mother.
Though the mourners in attendance seem to be small, they all come off as affected by the woman's loss. After the funeral, the family seem to be locked in a pall of misery, even in downtimes and by the fact that Annie, didn't exactly have the best of relationships with her mother. I was struck by the fact that there wasn't one instance of joy in this movie. Not even the whisper of one. This is in stark contrast to Aster's second film, MIDSOMMAR (2019) which was so full of happiness and had an air of carefree spirit throughout, you just wanted to kill some people for being so upbeat. Aster has since said the film is like "THE WIZARD OF OZ on acid." If you pay very close attention to it, then you know he is one hundred percent correct. That's all I will say for now. I might want to review this somewhere down the road.
Back to HEREDITARY.
Annie and Steve's (Gabriel Byrne: EXCALIBUR, THE KEEP, DEFENSE OF THE REALM, GOTHIC, DARK OBSESSION, THE USUAL SUSPECTS, ENEMY OF THE STATE, STIGMATA, END OF DAYS, SPIDER, GHOST SHIP, JINDABYNE, SECRET STATE, VAMPIRE ACADEMY, LIES WE TELL, IN THE CLOUD, MANIAC [TV], WAR OF THE WORLDS [TV - 2019]) son, Peter (Alex Wolff: THE HOUSE OF TOMORROW, THE STANDOFF) at least tries to be happy.
He gets invited one night to a party and if he goes, Annie insists he take along his sister, Charlie (Millie Shapiro). Peter agrees but is seemingly reluctant. Though it isn't explicitly stated, it is heavily implied that Charlie is his own burden to bear. When not in school, or when he is asleep, she is always around as a reminder that Charlie is his responsibility regardless of that being the primary task of his parents. Charlie is a special needs individual, and this is just too much to lay at the feet of teenager like Peter, who has his own issues and problems, and completely unfair.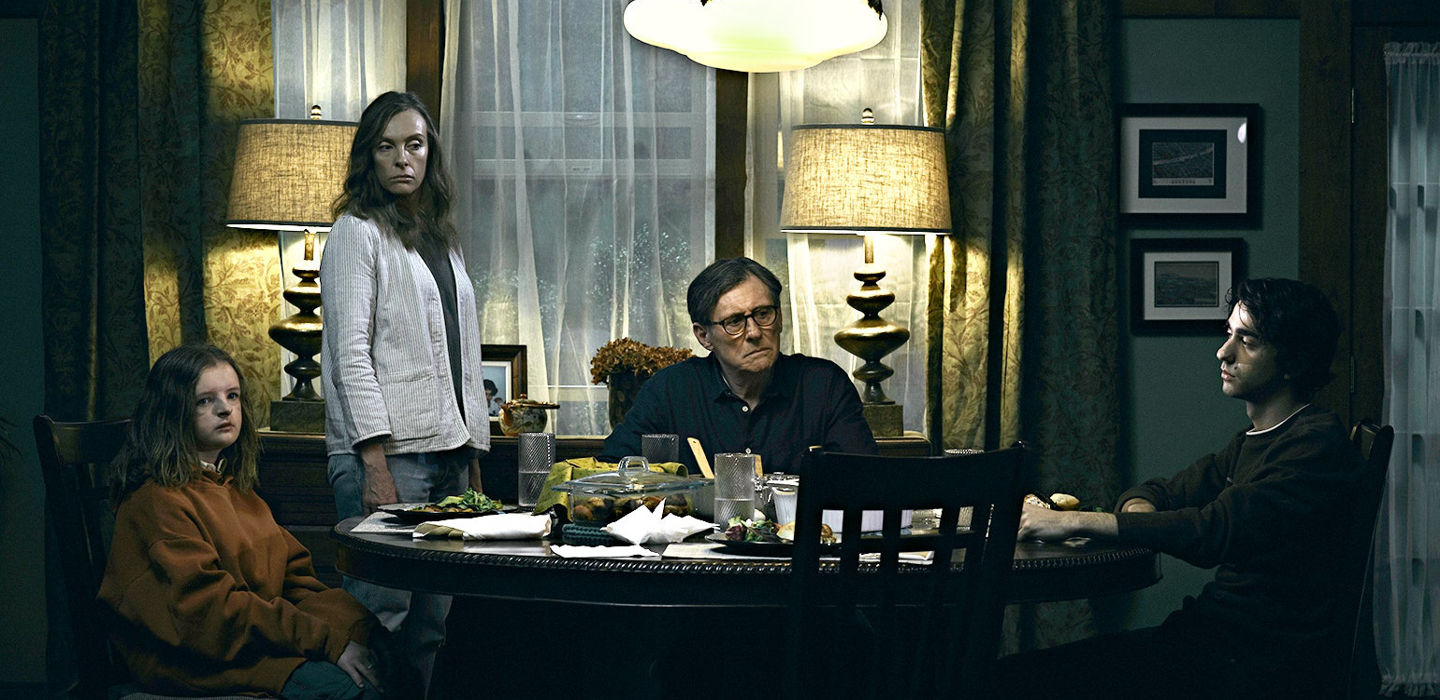 The two youngsters go off to the party. Peter goes to toke up with some of his classmates and Charlie is left to her own devices. Peter tells the girl the other girls at the party are making a chocolate cake and she should have some. It was established early in the film, the grandmother's funeral in fact, that Charlie's personal Kryptonite is chocolate. Perhaps in an instance of foreshadowing, at the selfsame funeral, her father Steve, asks if the candy bar she is munching on has nuts in it. Charlie also has a severe nut allergy. The cake being served at the party is chockful of them.
What follows is one of the most impactful scenes in a movie I have seen in some time: Maybe even years.
TRIVIA
A bit of a sidenote here, Gabriel Byrne could have been left out of the movie altogether, in my honest opinion.
If you're looking for a stunning performance by the man that is his usual wont, then you are setting yourself up for disappointment.
He is regulated to mostly a background character and used as a tool to further the other three actors, who comprise his family in the movie, effortlessly along. In this he succeeds like the consummate professional that he is.
I'm sure that Byrne knew he wasn't central to the main storyline, and he was cool with that, but wanted to play a part in the film anyway.
The family continues with their downward spiral. Annie is affected most of all. Her work and creativity become nonexistent, she has fits of crying, depression and rage, its main focal point on Peter.
Annie has flashbacks to memories of her sleepwalking spells where she had almost committed the unthinkable to her family. When these memories and the incidents that have plagued her household of late become more than she can stand, she becomes proactive and seeks out therapy with a focus group. It is here during one such date she meets Joan (Ann Dowd: APT PUPIL, THE MANCHURIAN CANDIDATE [2004], THE FORGOTTEN, SIDE EFFECTS, REBECCA [2020], THE HANDMAID'S TALE) who has her own tale of sorrow. She gives Annie her number and that is it for a few weeks.
One day, a chance meeting in the parking lot of a strip mall brings the women together once more and Joan invites Annie over to her place. Annie goes and eventually, Joan, shows her how she comes to peace with her own sorrows. It's a radical form of therapy to be sure, but Annie is desperate and will try anything at this point.
After she goes home and shows what Joan showed her to her family, darkness begins to descend rather quickly. Supernatural occurrences happen at almost too fast a pace to comprehend until they have already happened. One gets the definite sense this was a well-planned situation with every I dotted and every T crossed.
The climax of the film and everything leading up to that point is horrific. You have heard the expression, "I needed a bath after that movie." Let me tell you, I think my immortal soul needed one. HEREDITARY is just that great. If you can elicit such a response from me when I didn't think it was possible any longer having felt jaded for years, then I am truly watching something special.
FINAL THOUGHTS
Whatever I have posted here in this review about the greatness of HEREDITARY, trust me; I have only scratched the outer surface. I could probably go on for quite some time about the film, but not without delivering some major spoilers. It was hard not to do it here. All I can say for now is watch this movie at your earliest convenience.
Five Shriek Girls






This review copyright 2008 E.C.McMullen Jr.