Review by
E.C.McMullen Jr.

THE HUNGER GAMES

- 2012
USA Release: March 23, 3012
Color Force, Larger Than Life Productions, Ludas Productions, Lionsgate
Rated: USA: PG-13
There is a country called Panem and its center is a big, technologically advanced city where everyone dresses like a cross between Hollywood celebutards and the ruling French elite prior to the revolution.
Everywhere else in Panem are the 12 Districts, where there are greater and lesser levels of poverty. Those who live in the Capitol are decadent and indifferent, feeding as excited vampires off of the presumed emotion of the moment.
Those who live in the districts are in fear of their government. Panem maims lawbreakers as punishment. The children who live in these districts are in fear of the Hunger Games.
In District 12, Young Primrose Everdeen (Willow Shields) has reached the age of 12. She is old enough for the official Reaping, where the government chooses contestants from every district for The Hunger Games.
Prim's sister, Katniss (Jennifer Lawrence: WINTER'S BONE, X-MEN: FIRST CLASS), consoles her sister before going out to the woods to hunt food with her handmade bow and arrow.
While hunting for squirrel, birds, or perhaps a rare deer, Katniss meets her friend, Gale Hawthorne (Liam Hemsworth: KNOWING, TRIANGLE). They talk of their fear of the government. If someone even overhears them in the forest, they may have their tongues removed. But mainly they talk about the Hunger Games: They both are of age and have dodged the bullet for a few years now.
The next day all the District 12 children, ages 12 to 18, are taken from their homes and gathered by uniformed armed guards. There they are processed, blood-typed, and await a lottery. This is repeated in every district.
If 12 is any indication, the districts are quite small. There couldn't have been more than 100 children in the entire group: If.
An outlandishly dressed and made-up woman named Effie Trinket (Elizabeth Banks: SPIDER-MAN [all], SLITHER, THE UNINVITED) takes the stage to welcome everyone to the Reaping. The contrast between her fashion and the dress of the citizens of District 12 tells us everything to know of the differences between the haves and the have nots. But why did this happen?
For the people of the Capitol, The Hunger Games are an entertainment festival on par with a government run American Idol. The voice of Panem President for Life, Snow, (Donald Sutherland: DON'T LOOK NOW, INVASION OF THE BODY SNATCHERS [1978], BUFFY THE VAMPIRE SLAYER, THE PUPPETMASTERS, VIRUS, FINAL FANTASY: THE SPIRITS WITHIN) opens the "ceremony" with a brief documentary of The War. That time when the Districts turned on "the government that took care of them". The Capitol won, and as an everlasting punishment that became a celebration, war was replaced by The Hunger Games. Two young people, one male and one female, are taken as Tribute from each district every year to compete in an enclosed game arena. In the space of one week they must murder each other until only one is left. Poverty stricken District 12 hasn't won in a long time.
As rotten luck would have it, Primrose is selected as the female to represent District 12, but her older sister Katniss, in a startling and (to the population of The Capitol) entertaining turn, jumps forward to take her young sister's place as Tribute. Volunteers for Tribute are unheard of and so this year's Hunger Game draws even more attention than usual.
This is good news to Seneca Crane (Wes Bentley: SOUL SURVIVORS, GHOST RIDER, THE TOMB, JONAH HEX), whose exalted job it is to run the show and everything in it from both behind the scenes and before the camera.
To Seneca's deep concern, this is very bad news to the President, who tells Seneca in no uncertain terms the true reason for the games and why Katniss is a threat. Panem will not allow threats.
The boy selected from District 12 is someone Katniss knows somewhat: the baker assistant, Peeta Mellark (Josh Hutcherson: CIRQUE DU FREAK: THE VAMPIRE'S ASSISTANT, DETENTION). Gale has dodged the bullet one final time.
Before the game, there must be training, and during this time, Katniss and Peeta are exposed to an obscene (for them) amount of food. Effie trills with excitement over it all, but their assigned mentor, Haymitch Abernathy (Woody Harrelson: TRANSSIBERIAN, ZOMBIELAND, BUNRAKU), is moody, temperamental, and seeks to drown himself in drink. Over 30 years ago, he was the winner of The Hunger Games for District 12. It has been his job to mentor every year of Tributes since, and none have won.
Co-writer and Director Gary Ross, showing the same sure temperate hand with the fantastic, that he displayed so deeply with Pleasantville (1998), does a remarkable job in feeding out the stillness of his actors. Jennifer Lawrence is amazing as a plain jane frightened Tribute who has more to lose than just her life. As I sat through this two hour and twenty eight minute movie, I marveled at the growth of character in the story, and now marvel at the actress who was able to contain the original personality of her character throughout her changes. This could be Jennifer's breakout role.
Lenny Kravitz does a decent turn as Cinna, Katniss and Peeta's personal stylist and publicist. It's up to Cinna, and his professional reputation, to make Katniss and Peeta get the most attention from the audience. Cinna is particularly taken with Katniss, who volunteered for Tribute to save her sister's life. Cinna finds himself personally caring about the survival of this one.
Based on the series of novels by Suzanne Collins (who also co-wrote the screenplay) and co-wrote with Billy Ray (COLOR OF NIGHT, VOLCANO, SUSPECT ZERO, FLIGHTPLAN), THE HUNGER GAMES takes us from origin, training, and to the eventual game itself. Seemlessly orbiting the game is the pageantry the pampered citizens of Capitol lavish upon it all. Exposition is flawlessly executed as story by Hunger Games show hosts like Caesar Flickerman (Stanley Tucci: MONKEY SHINES, THE PELICAN BRIEF, THE KISS OF DEATH, THE LOVELY BONES, CAPTAIN AMERICA: THE FIRST AVENGER), who wears a ridiculous blue wig and obviously fake shiny teeth. It's Caeser's job to create a false sense of empathy with each of the contestants for the approval of the audience. The audience has to supposedly like and have favorites among the Tributes if they are to watch the show. What's more, Tributes need them.
For a fact there were more than a few moments that sagged, particularly during the game. I never felt it was twenty eight minutes worth of sag, but there were moments when I felt them and THE HUNGER GAMES could definitely be tighter.
That said, I was never bored, almost constantly interested and often intrigued. THE HUNGER GAMES effortlessly avoided the trite and preachy flaws ("Why must we be so cruel to each other?" "Why can't we all just get along?") that often gut dystopian Hollywood movies.
The tale of THE HUNGER GAMES doesn't require people sitting around like drunken Greek philosophers, pondering life and their part in it. Through what is said as well as what is seen and not said, the people of the Districts have had their rebellion beaten out of them for generations: them, their parents, their grandparents, and possibly their great grandparents if any exist, have lived this way for the last seventy-five years. The young Tributes know of no other way of life, and nobody they know ever has.
THE HUNGER GAMES is thrilling, touching, fascinating, and well worth my ticket price and time.
Four Shriek Girls





This review copyright 2012 E.C.McMullen Jr.
LOVE THIS SITE?
Support it when you buy my books
E.C. McMullen Jr.
PERPETUAL
BULLET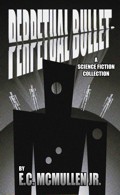 "'Some People' ... may be the standout story in the book."
- John Grant, Infinityplus
WILLOW BLUE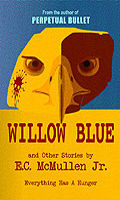 "'Willow Blue' will burrow under your skin and stay there long after you've put the book down."
- Jeffrey Reddick, Creator of
FINAL DESTINATION
IN OTHER BOOKS
E.C. McMullen Jr.'s
short story
CEDO LOOKED LIKE PEOPLE
in the anthology
FEAR THE REAPER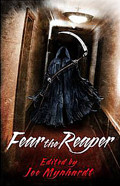 "This Ray Bradbury-esque is one of the most memorable and one of the more original stories I've read in a long time."
- Amazon Review
HORROR 201:
The Silver Scream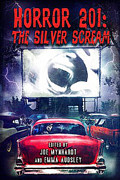 Filmmaker's Guidebook
featuring
RAY BRADBURY,
JOHN CARPENTER,
WES CRAVEN,
TOM HOLLAND,
E.C. McMULLEN Jr.,
GEORGE A. ROMERO,
and many more.
Extensively quoted in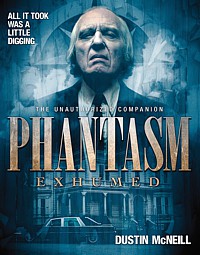 PHANTASM
EXHUMED
The Unauthorized Companion
Robert S. Rhine's
SATAN'S 3-RING
CIRCUS OF HELL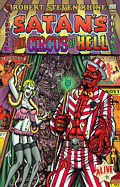 Forward by
GAHAN WILSON &
FEO AMANTE.
Featuring comics by
ALEX PARDEE,
WILLIAM STOUT,
STEVE BISSETTE,
FRANK DIETZ,
JIM SMITH,
FRANK FORTE,
ERIC PIGORS,
MIKE SOSNOWSKI,
OMAHA PEREZ,
DAVID HARTMAN,
STEVEN MANNION,
and more!
Also
IN CINEMA
E.C. McMullen Jr.
Head Production Designer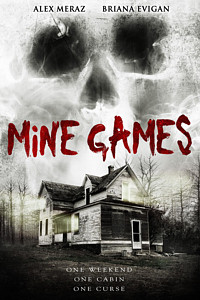 MINE GAMES
(Starring:
JOSEPH CROSS, BRIANA EVIGAN,
ALEX MERAZ)
Dept. head
Special Effects Make-Up
(SFX MUA) and Michael Madsen's stunt double on the movie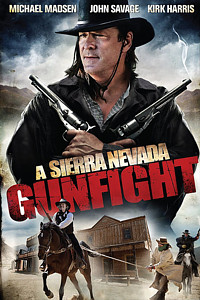 A SIERRA NEVADA
GUNFIGHT
(MICHAEL MADSEN & JOHN SAVAGE).
PRODUCTION DESIGNER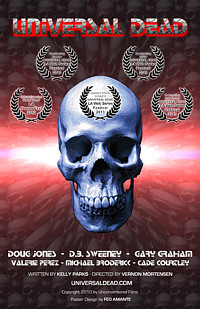 UNIVERSAL DEAD
(DOUG JONES,
D.B. SWEENEY,
GARY GRAHAM)
ART DIRECTOR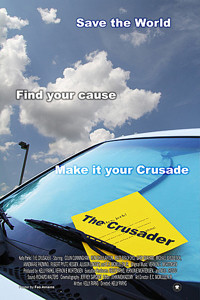 THE CRUSADER
(COLIN CUNNINGHAM,
GARY GRAHAM)