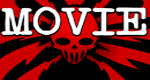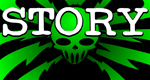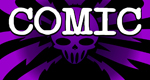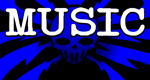 You Support This Site
When You Buy My Books
E.C. McMullen Jr.
PERPETUAL
BULLET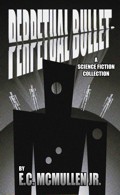 "'Some People' ... may be the standout story in the book."
-

John Grant

, Infinityplus

E.C. McMullen Jr.
WILLOW BLUE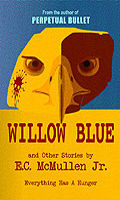 "'Willow Blue' will burrow under your skin and stay there long after you've put the book down."
- Jeffrey Reddick, Creator of
FINAL DESTINATION

IN OTHER BOOKS
E.C. McMullen Jr.'s
short story
CEDO LOOKED LIKE PEOPLE
in the anthology
FEAR THE REAPER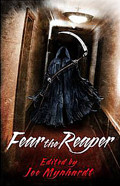 "This Ray Bradbury-esque is one of the most memorable and one of the more original stories I've read in a long time."
- Steve Isaak,
Goodreads

HORROR 201:
The Silver Scream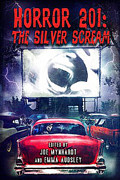 Filmmaker's Guidebook
featuring
RAY BRADBURY,
JOHN CARPENTER,
WES CRAVEN,
TOM HOLLAND,
E.C. McMULLEN Jr.,
GEORGE A. ROMERO,
and many more.



Extensively quoted in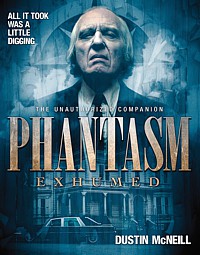 PHANTASM
EXHUMED
The Unauthorized Companion

Robert S. Rhine's
SATAN'S 3-RING
CIRCUS OF HELL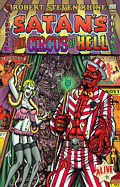 Forward by
GAHAN WILSON &
FEO AMANTE.
Featuring comics by
ALEX PARDEE,
WILLIAM STOUT,
STEVE BISSETTE,
FRANK DIETZ,
JIM SMITH,
FRANK FORTE,
ERIC PIGORS,
MIKE SOSNOWSKI,
OMAHA PEREZ,
DAVID HARTMAN,
STEVEN MANNION,
and more!

And
IN CINEMA


E.C. McMullen Jr.


Head Production Designer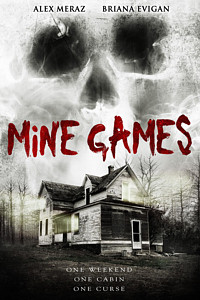 MINE GAMES


(Starring:
JOSEPH CROSS, BRIANA EVIGAN,
ALEX MERAZ)

Dept. head
Special Effects Make-Up
(SFX MUA)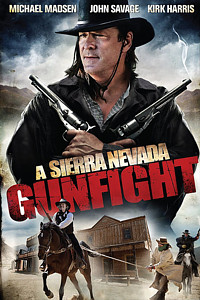 A SIERRA NEVADA
GUNFIGHT
(MICHAEL MADSEN & JOHN SAVAGE).

Production Designer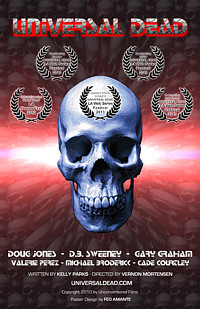 UNIVERSAL DEAD
(DOUG JONES,
D.B. SWEENEY,
GARY GRAHAM)

ART DIRECTOR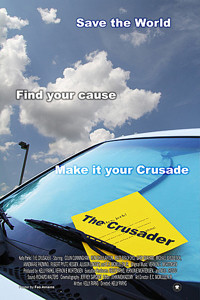 THE CRUSADER
(COLIN CUNNINGHAM,
GARY GRAHAM)
Review by
Kelly Parks

THE INVASION

- 2007
USA Release: AUG! 17, 2007
Warner Bros.
Rated: Australia: M / Finland: K-15 / Germany: 12 / Norway, Sweden, & UK: 15 / USA: PG-13
As in remake #2 of the original (1956) INVASION OF THE BODY SNATCHERS, the movie that pseudo-intellectuals like to say represents fear of Communism but in fact doesn't represent anything other than a good sci-fi story. Sometimes a cigar is just a cigar.
THE INVASION was sort of directed by Oliver Hirschbiegel (THE EXPERIMENT), but the studio didn't like his version so James McTeigue (V FOR VENDETTA) was brought in to direct some additional footage. The movie was written by Dave Kajganich.
It opens with psychiatrist Carol Bennell (Nicole Kidman: DEAD CALM, THE OTHERS) wandering through a trashed pharmacy, grabbing bottles of modafinil, a drug that helps people stay awake for long periods of time. Someone bangs on the other side of a locked door, demanding to be let out.
We jump back a few days before and see the space shuttle Patriot come to a fiery end as it re-enters the atmosphere, scattering debris from Dallas to Washington, D.C. NASA technicians quickly discover that the debris is contaminated with alien spores and they communicate this information to CDC representative Tucker Kaufman (Jeremy Northam: MIMIC), who turns out to be Carol's ex-husband.
Then something happens that I'll get back to in a moment.
Tucker and many others become infected with the spores and become emotionless aliens bent on world domination. Carol gradually become aware of the situation as her patients first report that some close family member has changed in some disturbing way (as in previous versions of this movie), then a few days later everything seems fine.
One patient in particular seems aware of what's happening. Wendy Lenk (Veronica Cartwright: ALIEN, INVASION OF THE BODY SNATCHERS [1978]) knows her husband isn't really her husband. At first Carol just increases her meds but gradually she realizes that Wendy is on to something.
Carol moves in some upper-crust circles and her maybe boyfriend Ben (Daniel Craig: LARA CROFT: TOMB RAIDER) takes her to a diplomat's party hosted by Ben's friends Henryk Belicec (Josef Sommer: THE SUM OF ALL FEARS, X-MEN: THE LAST STAND) and his wife Ludmilla (Celia Weston: THE TALENTED MR. RIPLEY, HULK).
As the danger becomes more obvious Carol frantically tries to protect her son Oliver (Jackson Bond) who happens to be over at his strangely emotionless father's house. Can she save him?
Before I talk about that, let's take a brief time out for a
!!!SCIENCE MOMENT!!!:
I do like the fact that they did away with the pods...
Read this and all of our INVASION Science Moments at - SciMo Invasion.
Okay, the time has come. There was a moment I skipped over before that I have to tell you about now. Tucker, the CDC guy is told by NASA techs in moon suits that the space shuttle wreckage is horribly contaminated with alien spores. Then he walks out to his car and a local walks up to him and hands him a piece of wreckage. Tucker takes it in his ungloved hand and cuts his thumb.
So what does he do? Does he start yelling for medical help and order himself into quarantine? Does he grab a hacksaw and cut off his thumb in a desperate attempt to stop the infection? No. Tucker casually gets in his car and drives away. He drives away! He was just told the wreckage was contaminated, he cuts his thumb and he drives away!*
The rest of the movie didn't matter. From then on all I could think about was how unforgivably stupid that scene was. How could that make it through test screenings? How could a just God allow it to exist?
How can I give this movie more than two shriek girls? I can't. Two shriek girls is what it gets.



This review copyright 2007 E.C.McMullen Jr.