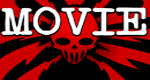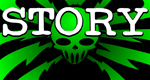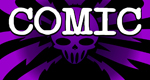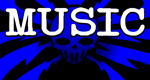 Support This Site

When You Buy My Books
E.C. McMullen Jr.
PERPETUAL
BULLET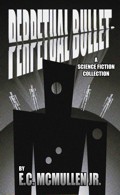 "'Some People' ... may be the standout story in the book."
-

John Grant

, Infinityplus

E.C. McMullen Jr.
WILLOW BLUE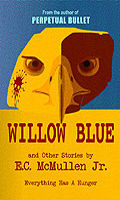 "'Willow Blue' will burrow under your skin and stay there long after you've put the book down."
- Jeffrey Reddick, Creator of
FINAL DESTINATION

IN OTHER BOOKS
E.C. McMullen Jr.'s
short story
CEDO LOOKED LIKE PEOPLE
in the anthology
FEAR THE REAPER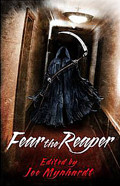 "This Ray Bradbury-esque is one of the most memorable and one of the more original stories I've read in a long time."
- Amazon Review

HORROR 201:
The Silver Scream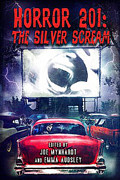 Filmmaker's Guidebook
featuring
RAY BRADBURY,
JOHN CARPENTER,
WES CRAVEN,
TOM HOLLAND,
E.C. McMULLEN Jr.,
GEORGE A. ROMERO,
and many more.



Extensively quoted in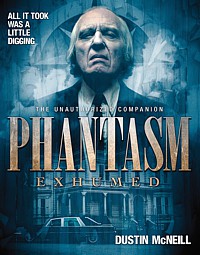 PHANTASM
EXHUMED
The Unauthorized Companion

Robert S. Rhine's
SATAN'S 3-RING
CIRCUS OF HELL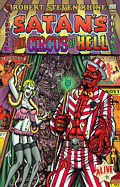 Forward by
GAHAN WILSON &
FEO AMANTE.
Featuring comics by
ALEX PARDEE,
WILLIAM STOUT,
STEVE BISSETTE,
FRANK DIETZ,
JIM SMITH,
FRANK FORTE,
ERIC PIGORS,
MIKE SOSNOWSKI,
OMAHA PEREZ,
DAVID HARTMAN,
STEVEN MANNION,
and more!

Also
IN CINEMA
E.C. McMullen Jr.
Head Production Designer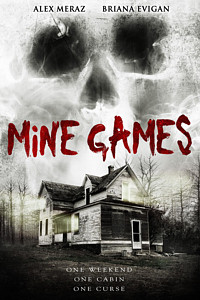 MINE GAMES


(Starring:
JOSEPH CROSS, BRIANA EVIGAN,
ALEX MERAZ)

Dept. head
Special Effects Make-Up
(SFX MUA)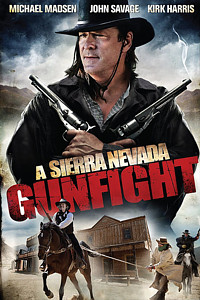 A SIERRA NEVADA
GUNFIGHT
(MICHAEL MADSEN & JOHN SAVAGE).

Production Designer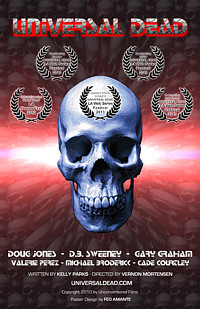 UNIVERSAL DEAD
(DOUG JONES,
D.B. SWEENEY,
GARY GRAHAM)

ART DIRECTOR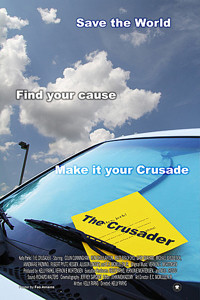 THE CRUSADER
(COLIN CUNNINGHAM,
GARY GRAHAM)
Review by
Kelly Parks

HULK

- 2003
USA Release: June 20, 2003
Universal Pictures
Rated: USA: PG 13
All over the country people who have already seen THE HULK are asking a question. It's a question that they would very much like to address to Ang Lee. I have never met and do not know Ang Lee but I'm not going to let that stop me from answering the question for him.
THE HULK was directed by Mr. Lee and written by John Turman (TIME KILLER), Michael France (GOLDENEYE) and James Schamus (who worked with Ang Lee on "Crouching Tiger, Hidden Dragon"), based of course on the Marvel comic character created by Jack Kirby and Stan Lee.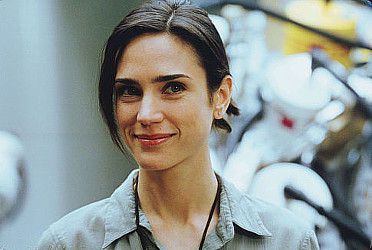 The story opens in the sixties on an Army base. Manically driven scientist David Banner - played as a young man by Paul Kersey but through most of the film by Nick Nolte (THE DEEP, AFFLICTION, CAPE FEAR) – is trying to develop a way to enhance the human immune system so that soldiers will be immune to all toxins. In true mad scientist fashion Banner is ready to sacrifice anyone (and experiment on anyone) to get the answers he needs. This includes experimenting on himself not long before his wife tells him she's pregnant. But then the army realizes how out of control this guy is and shows him the door, which in turn leads to something very bad happening in the Banner household.
Jump ahead a few decades and Bruce Banner (Eric Bana: BLACK HAWK DOWN), nanotechnology scientist, is experimenting along similar lines as his father. But Bruce doesn't know that, believes his father and mother are both dead, and doesn't know his last name is Banner. He thinks he's just an ordinary super-genius who just broke up with, but still works with, the stunningly beautiful Betty Ross (Jennifer Connelly: DARK CITY, DARK WATER). As a side note and speaking as a guy, I can suspend my disbelief for THE HULK but not for this dweeb dumping Jennifer Connelly. Like he could do better? Not in a million years.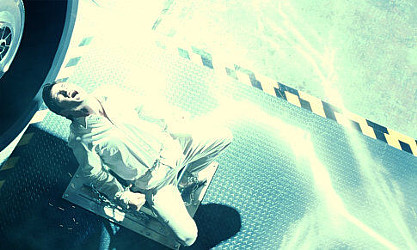 Bruce and Betty try to use "nanomeds" to make an unfortunate toad immune to gamma rays. It almost works except when the toad explodes. Distractions come in the form of greedy bad guy Talbot (Josh Lucas: AMERICAN PSYCHO) who represents a standard Hollywood issue Evil Corporation and who wants to take over Banner's project. Talbot has backing from General Ross (

Sam Elliot: THE LEGACY

), who also happens to be Betty's estranged father. Betty and Bruce are so distracted that they barely notice the straggly new janitor with the Nick Nolte voice.

Not long after, a mysterious accident occurs while Bruce is in the experiment chamber. He's exposed to what should have been a fatal dose of gamma rays, but strangely doesn't die. In fact he feels great! Until he gets mad and becomes the Hulk!

Okay, I'm lying. All that does happen but the phrase "Not long after" should be replaced by "A very long 45 minutes later". There's no point in sugar coating the truth anymore. This movie is boring. The X-MEN style comic book action movie everyone is expecting is not what you'll find here. Instead this film is about a lot of dramatic "tension" (ha!) revolving around childhood secrets and reconciling with distant and/or crazy fathers.

Which brings me to the question people who've already seen this movie would like to ask Ang Lee: "What were you thinking?" I mean no disrespect by that (he's directed films and I haven't). In fact, I do respect his attempt to go in a different direction. What he tried to do was tell a serious dramatic story with the whole Hulk thing as secondary. It's a gutsy thing to do but it failed.

There are some very cool moments. The Hulk effects are well done and the tank-busting strength of this 15-foot tall green behemoth is believably portrayed. But are they accurately portrayed?

The only way to answer that question is with a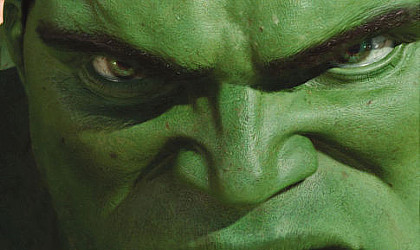 !!!SCIENCE MOMENT!!!:
There are a lot of violations of basic physics here (like if a multi-ton creature can leap miles into the air then by virtue of equal-and-opposite-reaction he should kick a huge crater into the ground with each leap), but the most blatant is the transformation itself.
If an average-sized man triples in height then according to the square-cube law his weight will be three cubed or 27 times greater. That means he goes from 200 pounds to 5400 pounds (more than 2 and a half tons!).
Where does that mass come from?
Not from "accelerated cell growth" because cells don't just appear from nowhere. To gain 5200 pounds you'd have to eat more than 5200 pounds of food and let your body process that raw material INTO more cells. That's not what happens here. The mass just magically appears (and then disappears when he changes back), a clear violation of Conservation of Mass and Energy. Only magic can do that so this is fantasy, not sci-fi.
But then that's always been true of the Hulk.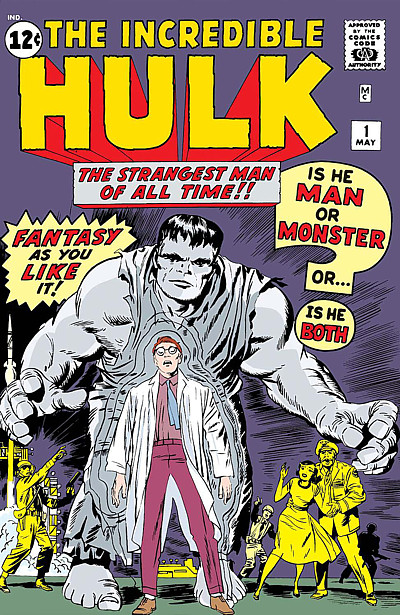 The Incredible HULK began life as a Jack Pierce-style,
flat-head Frankenstein creature with muscles.
From the first issue, however, The Hulk was in the
realm of Fantasy, as this 1st Edition cover shows.
It would have been nice if they'd made an attempt to explain it scientifically (it can be done) but it also would have been nice if the cool parts of this movie weren't so few and far between. I give THE HULK two shriek girls.



This review copyright 2003 E.C.McMullen Jr.