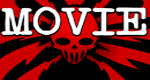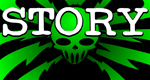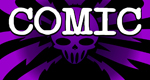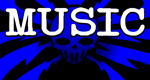 You Support This Site
When You Buy My Books
E.C. McMullen Jr.
PERPETUAL
BULLET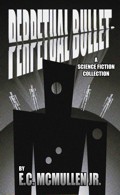 "'Some People' ... may be the standout story in the book."
-

John Grant

, Infinityplus

E.C. McMullen Jr.
WILLOW BLUE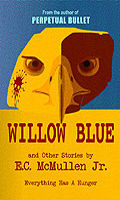 "'Willow Blue' will burrow under your skin and stay there long after you've put the book down."
- Jeffrey Reddick, Creator of
FINAL DESTINATION

IN OTHER BOOKS
E.C. McMullen Jr.'s
short story
CEDO LOOKED LIKE PEOPLE
in the anthology
FEAR THE REAPER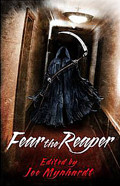 "This Ray Bradbury-esque is one of the most memorable and one of the more original stories I've read in a long time."
- Steve Isaak,
Goodreads

HORROR 201:
The Silver Scream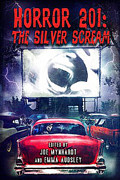 Filmmaker's Guidebook
featuring
RAY BRADBURY,
JOHN CARPENTER,
WES CRAVEN,
TOM HOLLAND,
E.C. McMULLEN Jr.,
GEORGE A. ROMERO,
and many more.



Extensively quoted in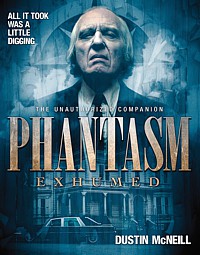 PHANTASM
EXHUMED
The Unauthorized Companion

Robert S. Rhine's
SATAN'S 3-RING
CIRCUS OF HELL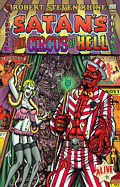 Forward by
GAHAN WILSON &
FEO AMANTE.
Featuring comics by
ALEX PARDEE,
WILLIAM STOUT,
STEVE BISSETTE,
FRANK DIETZ,
JIM SMITH,
FRANK FORTE,
ERIC PIGORS,
MIKE SOSNOWSKI,
OMAHA PEREZ,
DAVID HARTMAN,
STEVEN MANNION,
and more!

And In
CINEMA


E.C. McMullen Jr.


Head Production Designer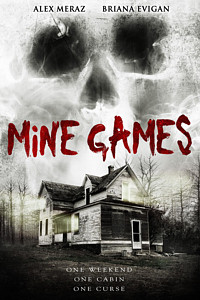 MINE GAMES


(Starring:
JOSEPH CROSS, BRIANA EVIGAN,
ALEX MERAZ)

Dept. head
Special Effects Make-Up
(SFX MUA)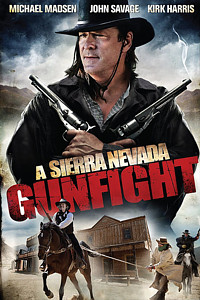 A SIERRA NEVADA
GUNFIGHT
(MICHAEL MADSEN & JOHN SAVAGE).

Production Designer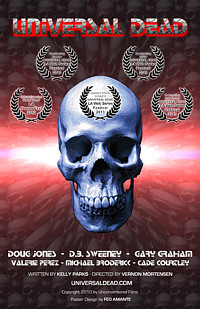 UNIVERSAL DEAD
(DOUG JONES,
D.B. SWEENEY,
GARY GRAHAM)

Art Director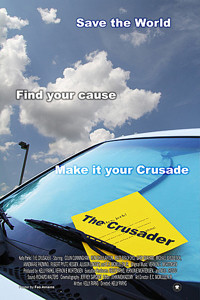 THE CRUSADER
(COLIN CUNNINGHAM,
GARY GRAHAM)
Review by
Kelly Parks

JAWS

- 1975
USA Release: June 20, 1975
Universal Pictures
Rating: USA: PG
That friggin' music. Almost thirty years later and it still makes me nervous.

Trailer Voice-Over by Percy Rodrigues
JAWS was directed by Steven Spielberg (NIGHT GALLERY [TV], DUEL, CLOSE ENCOUNTERS OF THE THIRD KIND, RAIDERS OF THE LOST ARK, POLTERGEIST, JURASSIC PARK, JURASSIC PARK 2, SAVING PRIVATE RYAN, MINORITY REPORT) and written by Peter Benchley (THE DEEP, AMAZON [TV], THE BEAST [TV]) and Carl Gottlieb (JAWS 2, JAWS 3D). Mr. Benchley also wrote the novel that was the basis for the screenplay.
The town of Amity is located on an island off the New England coast, just like Martha's Vineyard (where much of the movie was filmed). This is a tourist town that depends on summer beach goers for most of its income. So when a girl (Denise Cheshire: MIGHTY JOE YOUNG, MEN IN BLACK II) goes skinny-dipping one night and her mangled remains are found on the beach the next day, the big worry of the town selectmen is not to be too hasty about calling it a shark attack.
Chief of Police Martin Brody (Roy Scheider: THE CURSE OF THE LIVING CORPSE, JAWS 2, BLUE THUNDER, 52 PICK-UP, ROMEO IS BLEEDING, SEAQUEST DSV, DRACULA II: ASCENSION, THE PUNISHER), a relative newcomer to the island from New York City, wants to close the beach but the Mayor (Murray Hamilton: SECONDS, DAMNATION ALLEY, JAWS 2, THE AMITYVILLE HORROR, TOO SCARED TO SCREAM) convinces Brody that it was probably a boating accident, not a shark attack.
But it was a shark attack and dozens of people witness the next one: a young boy on a rubber raft not far from the beach. The boy's mother puts up a $3000 reward for whoever kills the shark. She also blames Brody for the tragedy when she finds out about the girl who was killed the week before.
The town brings in a Matt Hooper (Richard Dreyfuss: CLOSE ENCOUNTERS OF THE THIRD KIND, FAIL SAFE [2000]), a shark expert from the Oceanographic Institute. He makes it clear that they have a huge, dangerous fish out there and they have to kill it. This leads to Brody chartering a fishing boat from a man named Quint (Robert Shaw: FROM RUSSIA WITH LOVE, THE TAKING OF PELHAM ONE TWO THREE, DIAMONDS, BLACK SUNDAY, THE DEEP). Quint has a history with sharks.
This bare bones description doesn't give away much, including the fact that this is one of the best thrillers of all time. JAWS defines the man vs. nature story as well as it can be and contains great suspense, horror and humor ("You're gonna need a bigger boat.")
Spielberg saw it as a sequel / companion piece to DUEL, a movie about a man being terrorized on the highway by a maniac in a huge truck. You learn more about this and quite a few other things in the excellent "Making Of" featurette that is included on the DVD. For example, I never realized that the guy who plays town selectman Ben Meadows (the really tall one who organizes the picture taking when the fisherman catch the tiger shark) is co-screenwriter Carl Gottlieb.
TRIVIA
*
Whatever happened to Bruce the mechanical shark? Well, besides the homage of having a great white in the Disney movie, Finding Nemo, named after it, Bruce is still in action and even has its own website!
The Shark Is Still Working
Jaws
in 30 seconds and re-enacted by bunnies!
You also hear a lot about the endless frustrations involving the mechanical shark*. It almost never worked and caused a lot of delays but ultimately this is probably a good thing. If it had worked they would have shown the shark a lot more instead of just implying its existence, which I think is scarier. It would have been a very different movie.
But the
!!!SCIENCE MOMENT!!!:
would still be the same: Great Whites generally do not go out of their way to eat people. Their preferred foods are pinnipeds (seals and sea lions) because they like the blubber. People are too lean for their taste.
Some think that when Great Whites do attack people, it's because they're mistaking a surfer paddling on a surfboard for a seal. In fact that's not true. Great Whites are perfectly able to tell the difference as evidenced by their approach.
When attacking a seal they rocket up from beneath and slam into the seal, practically leaping out of the water.
When attacking a person they leisurely swim up and take a bite. They're just curious to see what this odd creature tastes like and generally they take that one test bite, decide we're not very flavorful, and swim away.
Of course one Great White bite can be fatal but the fact is most people survive these attacks.
JAWS is more than just a good thriller. It feels real, thanks in part to the quirky but believable townspeople who are constantly bothering Brody with their small town law enforcement issues. It also has just a touch of (for lack of a better word) the supernatural because the shark doesn't leave. It attacks again and again, seeming almost intelligent. It also created a generation of selachophobes (fear of sharks) like me. To give you an example, whenever I'm on a flight that goes over the ocean, my big fear is that I'll survive the crash only to be eaten by the shark-with-my-name-on-it (remember, a phobia is an "irrational" fear).
But when it comes to rating JAWS, there can be only one rational answer. Five shriek girls all the way. Damn, this movie scared me!






This review copyright 2004 E.C.McMullen Jr.