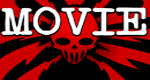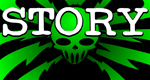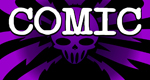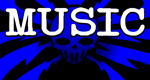 You Support This Site
When You Buy My Books
E.C. McMullen Jr.
PERPETUAL
BULLET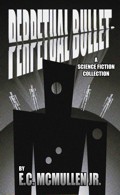 "'Some People' ... may be the standout story in the book."
-

John Grant

, Infinityplus

E.C. McMullen Jr.
WILLOW BLUE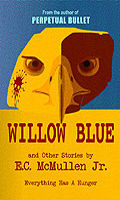 "'Willow Blue' will burrow under your skin and stay there long after you've put the book down."
- Jeffrey Reddick, Creator of
FINAL DESTINATION

IN OTHER BOOKS
E.C. McMullen Jr.'s
short story
CEDO LOOKED LIKE PEOPLE
in the anthology
FEAR THE REAPER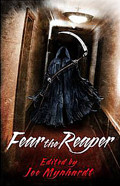 "This Ray Bradbury-esque is one of the most memorable and one of the more original stories I've read in a long time."
- Steve Isaak,
Goodreads

HORROR 201:
The Silver Scream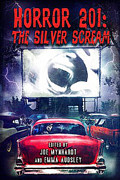 Filmmaker's Guidebook
featuring
RAY BRADBURY,
JOHN CARPENTER,
WES CRAVEN,
TOM HOLLAND,
E.C. McMULLEN Jr.,
GEORGE A. ROMERO,
and many more.



Extensively quoted in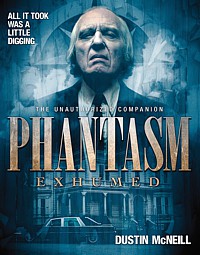 PHANTASM
EXHUMED
The Unauthorized Companion

Robert S. Rhine's
SATAN'S 3-RING
CIRCUS OF HELL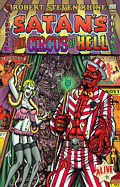 Forward by
GAHAN WILSON &
FEO AMANTE.
Featuring comics by
ALEX PARDEE,
WILLIAM STOUT,
STEVE BISSETTE,
FRANK DIETZ,
JIM SMITH,
FRANK FORTE,
ERIC PIGORS,
MIKE SOSNOWSKI,
OMAHA PEREZ,
DAVID HARTMAN,
STEVEN MANNION,
and more!

And In
CINEMA


E.C. McMullen Jr.


Head Production Designer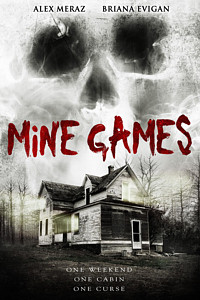 MINE GAMES


(Starring:
JOSEPH CROSS, BRIANA EVIGAN,
ALEX MERAZ)

Dept. head
Special Effects Make-Up
(SFX MUA)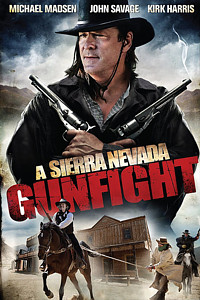 A SIERRA NEVADA
GUNFIGHT
(MICHAEL MADSEN & JOHN SAVAGE).

Production Designer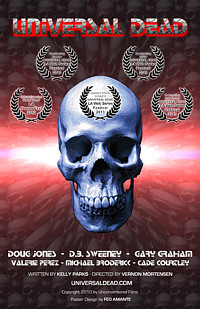 UNIVERSAL DEAD
(DOUG JONES,
D.B. SWEENEY,
GARY GRAHAM)

Art Director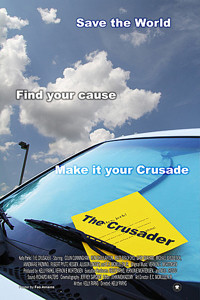 THE CRUSADER
(COLIN CUNNINGHAM,
GARY GRAHAM)
Review by
E.C. McMullen Jr.

ORPHAN

- 2009
USA Release: Sept. 21, 2008
Warner Bros.
Rating: USA: R
"She's dangerously ill. Violent. She's killed seven people that we know of!"
- Dr. Varava
ORPHAN starts out with bloodshed. It sets the tone for how the rest of the film will play out.
John Coleman (Peter Sarsgaard: THE SALTON SEA, THE SKELETON KEY, FLIGHTPLAN, THE ELECTRIC MIST, THE KILLING [TV], NIGHT MOVES) brings his wife, Kate (Vera Farmiga: ROAR [TV], TOUCHING EVIL [TV], THE MANCHURIAN CANDIDATE [2004], SOURCE CODE, THE CONJURING [all], BATES MOTEL [TV], THE COMMUTER, THE NUN, CAPTIVE STATE, GODZILLA: KING OF THE MONSTERS, ANNABELLE COMES HOME) into a hospital as she is going into labor early. A nurse gets her seated in a wheelchair and John fills out paperwork, then the nurse pushes her to the O.R., Kate suddenly notices that she is bleeding. Heavily. So much so, that it's leaving a crimson trail along the hallway floor. Moments later, it comes to light that she has lost her baby.
The Coleman's are dealing with Kate's miscarriage the best they can and that has caused a strain on the family and their marriage. They have two other children, Daniel (Jimmy Bennet: THE AMITYVILLE HORROR [2005], POSEIDEN [2006], STAR TREK [2009]) and a daughter, Max (Aryana Engineer: RESIDENT EVIL: RETRIBUTION) who is deaf, after having an accident when she was younger when she fell through the ice of the pond in front of their house. But there is that void left unfilled by the baby that died and eventually, the Coleman's decide to adopt a child.
One day, that opportunity comes about when the couple visit St. Marina Orphanage, and meet Esther (Isabelle Fuhrman: THE HUNGER GAMES, DON'T LET ME GO, CELL, DOWN A DARK HALL, TAPE, THE NOVICE, ESCAPE ROOM: TOURNAMENT OF CHAMPIONS, THE LAST THING MARY SAW). According to Sister Abigail (CCH Pounder: PSYCHO IV: THE BEGINNING, ROBOCOP 3, SLIVER, LIFEPOD, THE DISAPPEARANCE OF CHRISTINA, TALES FROM THE CRYPT: DEMON KNIGHT, GARGOYLES [TV], THINGS THAT GO BUMP, FACE/OFF, HOUSE OF FRANKENSTEIN [TV], MILLENNIUM [TV], END OF DAYS, AVATAR, THE MORTAL INSTRUMENTS: CITY OF BONES, WAREHOUSE 13 [TV], GODZILLA: KING OF THE MONSTERS), Esther is very intelligent, a talented artist and keeps mostly to herself. The Coleman's see some of this for themselves and decide to adopt the girl.
At first, everything is okay. Everyone, except for Daniel, takes to Esther right away. Max is delighted to have an older sister. Esther, likewise, takes to the family like it was all meant to be.
Not long after her arrival, weird things begin to happen around Esther. A girl at school who made fun of her, has an accident on the playground. Max is constantly a victim of Esther's petty torments and threats. Daniel has his own issues with his new "sister." But Kate is the main target of Esther's ire.
She does everything to get under her new "Mommy's" skin. Esther picks roses from a bush that Kate had planted for the child she lost, and this sends Kate into a rage, so much so, she nearly wrings the former orphan's neck. She roughly grabs Esther's arm, and when that has alarmed John like the girl had planned from the start, Esther makes her way to John's workshop late at night and uses the vice she finds there to break her arm. This further plants seeds of discord and distrust in John and Kate's marriage, as the man believes that his wife is projecting her guilt and rage towards their new charge and abusing her.
Esther reads Kate's diary and how she was responsible for Max's accident because she was too drunk to save her from nearly drowning in the pond. Kate's alcoholism stemmed from the loss of her baby. It also tells of John's infidelity while all this was going on. Once John learns of Kate's hiding wine bottles away because she almost slipped, he is about ready to throw in the towel. He calls Kate's psychiatrist, Dr. Browning (Margo Martindale: THE ROCKETEER, TWILIGHT, IN DREAMS, THE HUMAN STAIN, DEXTER [TV], BEAUTIFUL CREATURES), and both try to get Kate to go into rehab. John gives Kate an ultimatum: Either go to rehab before the week is up, or he takes the kids and leaves.

Kate is determined to find out who Esther really is and what she can learn of her backstory. The head doctor at the institution, Dr. Varava (Karl Roden: PROVA DI MEMORIA, BLADE II, HELLBOY, THE ABANDONED, BATHORY: COUNTESS OF BLOOD, ROCKnROLLA, OKO, THE EYE, HEARTBEAT 3D, A LONELY PLACE TO DIE, FRANKENSTEIN'S ARMY) gives Kate the lowdown on Esther.
Isabelle Fuhrman deserves mad props for her role as the psychotic Esther. She pulled it off without a hitch. If you watch ORPHAN for nothing else, watch for Fuhrman's performance. The other actors were good in their parts they played, but Isabelle Fuhrman, was exceptional.
At 123 mins. I felt this movie was a tad on the long side. I think Director Jaume Collet-Serra could have trimmed by at least fifteen, maybe twenty minutes and ORPHAN would have been just fine. Tighten up some things here and there and trim the fat and you would have had a movie that not only looked good but was great all the way around.
FINAL THOUGHTS
Just my two cents and we both know two coppers ain't gonna cut it anywhere.
Three Shriek Girls




This review copyright 2021 E.C.McMullen Jr.
YOU MIGHT ALSO ENJOY


(Sub-Section: ALIENS STARTED IT!)
VILLAGE OF THE DAMNED
MOVIE REVIEW
THE CHILDREN
MOVIE REVIEW
CHILDREN OF THE CORN
MOVIE REVIEW