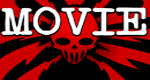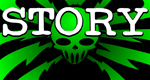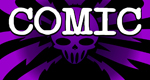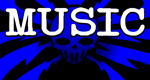 Support This Site

When You Buy My Books
E.C. McMullen Jr.
PERPETUAL
BULLET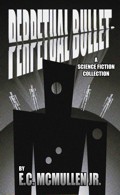 "'Some People' ... may be the standout story in the book."
-

John Grant

, Infinityplus

E.C. McMullen Jr.
WILLOW BLUE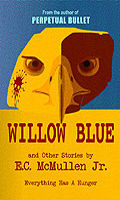 "'Willow Blue' will burrow under your skin and stay there long after you've put the book down."
- Jeffrey Reddick, Creator of
FINAL DESTINATION

IN OTHER BOOKS
E.C. McMullen Jr.'s
short story
CEDO LOOKED LIKE PEOPLE
in the anthology
FEAR THE REAPER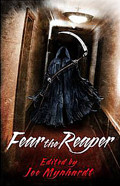 "This Ray Bradbury-esque is one of the most memorable and one of the more original stories I've read in a long time."
- Amazon Review

HORROR 201:
The Silver Scream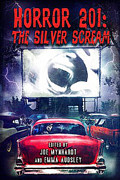 Filmmaker's Guidebook
featuring
RAY BRADBURY,
JOHN CARPENTER,
WES CRAVEN,
TOM HOLLAND,
E.C. McMULLEN Jr.,
GEORGE A. ROMERO,
and many more.



Extensively quoted in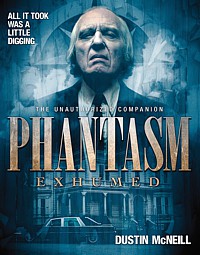 PHANTASM
EXHUMED
The Unauthorized Companion

Also
IN CINEMA
E.C. McMullen Jr.
Head Production Designer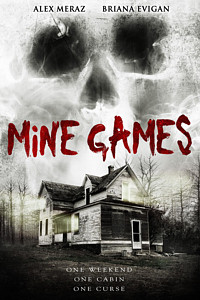 MINE GAMES


(Starring:
JOSEPH CROSS, BRIANA EVIGAN,
ALEX MERAZ)
Review by
Paul V. Wargelin

A NIGHTMARE ON ELM STREET 5: The Dream Child

- 1989
New Line Cinema
Rated: Australia, USA: R / Finland: K-18 / France: -12 / Germany, Norway, UK: 18 / Sweden: 15
Director Stephen Hopkins (PREDATOR 2, THE GHOST AND THE DARKNESS) takes the reins in this fifth effort to resurrect Freddy, A NIGHTMARE ON ELM STREET 5: The Dream Child. The script written by Leslie Bohem (THE HORROR SHOW), from a story by Bohem and novelists John Skipp and Craig Spector (credited with starting the splatterpunk movement of the 1980s), utilizes the survivors of A NIGHTMARE ON ELM STREET 4: THE DREAM MASTER, with concepts taken from A NIGHTMARE ON ELM STREET 3: DREAM WARRIORS.
Alice (Lisa Wilcox) and Dan (Danny Hassel) have lived to complete high school and consummate their love. Their plan to spend the summer in Europe is interrupted by Freddy Kruger's (Robert Englund: DEAD & BURIED) timely return to Alice's dreams. But this time she finds herself in the role of Freddy's mother, Amanda - a nun left alone in an asylum and raped by dozens of deranged lunatics in one of the film's more disturbing scenes. She soon discovers that Amanda's spirit (Beatrice Boepple) is trying to establish contact with her in an effort to stop Freddy once and for all (uh-huh, sure).
She also finds herself dreaming of a little boy named Jacob (a creepy performance by Whitby Hertford: ADDAMS FAMILY, JURASSIC PARK), who turns out to be Alice and Dan's unborn baby. Freddy is using the dreams of Alice's fetus to attack her and her friends even while she's awake. He plans to replace the boy's soul with his own so he can live again.
The usual teenage friends are on hand to provide yet another body count, including super model Greta (Erika Anderson), comic book geek Mark (Joe Seely), and champion swimmer Yvonne (Kelly Jo Minter). How Alice and Dan manage to have any friends at all after losing six to brutal murders in the last film remains a mystery.
Once again, Krueger torments his prey in a series of vignettes, cackling to the wit of his own puns, striking our would-be heroes through their identifying traits: Greta is stuffed with food until she is obese; Mark becomes a living comic strip; and Yvonne suffers drowning.
Special effects crew Adam Jones (TERMINATOR 2: JUDGMENT DAY) and Alan Munro (ADDAMS FAMILY, ADDAMS FAMILY VALUES) handle the gore chores admirably. The most inventive scenes involve a truck and motorcycle attacking Dan with such automotive parts as seat belts and gas hoses.
Other effective moments include a shower scene (which owes homage to both Hitchcock's PSYCHO and Wes Craven's bathtub sequence in the original A NIGHTMARE ON ELM STREET), and the asylum lunatics behaving like the zombies of George A. Romero's Dead trilogy (not really surprising considering Skipp and Spector's love for Romero's films). But THE DREAM CHILD contains Freddy's most embarrassing moment in the series when he uses a skateboard in pursuit of a victim - echoing the 1960s Batman TV show when the Caped Crusader surfed against the Joker.
All in all, A NIGHTMARE ON ELM STREET 5 has better material and potential than its predecessor, but continues the trend of emphasizing humor over horror resulting in a rating of two Shriek Girls.



This review copyright 2000 E.C.McMullen Jr.