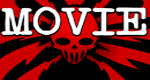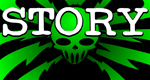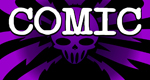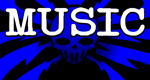 You Support This Site
When You Buy My Books
E.C. McMullen Jr.
PERPETUAL
BULLET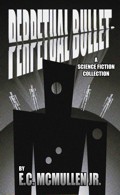 "'Some People' ... may be the standout story in the book."
-

John Grant

, Infinityplus

E.C. McMullen Jr.
WILLOW BLUE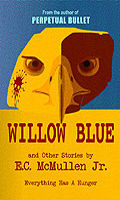 "'Willow Blue' will burrow under your skin and stay there long after you've put the book down."
- Jeffrey Reddick, Creator of
FINAL DESTINATION

IN OTHER BOOKS
E.C. McMullen Jr.'s
short story
CEDO LOOKED LIKE PEOPLE
in the anthology
FEAR THE REAPER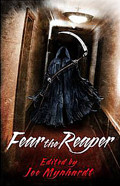 "This Ray Bradbury-esque is one of the most memorable and one of the more original stories I've read in a long time."
- Steve Isaak,
Goodreads

HORROR 201:
The Silver Scream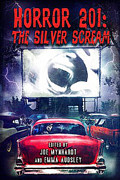 Filmmaker's Guidebook
featuring
RAY BRADBURY,
JOHN CARPENTER,
WES CRAVEN,
TOM HOLLAND,
E.C. McMULLEN Jr.,
GEORGE A. ROMERO,
and many more.



Extensively quoted in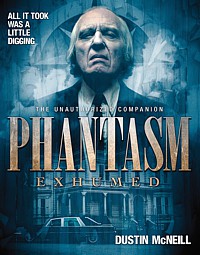 PHANTASM
EXHUMED
The Unauthorized Companion

Robert S. Rhine's
SATAN'S 3-RING
CIRCUS OF HELL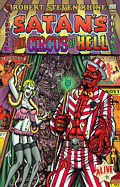 Forward by
GAHAN WILSON &
FEO AMANTE.
Featuring comics by
ALEX PARDEE,
WILLIAM STOUT,
STEVE BISSETTE,
FRANK DIETZ,
JIM SMITH,
FRANK FORTE,
ERIC PIGORS,
MIKE SOSNOWSKI,
OMAHA PEREZ,
DAVID HARTMAN,
STEVEN MANNION,
and more!

And In
CINEMA


E.C. McMullen Jr.


Head Production Designer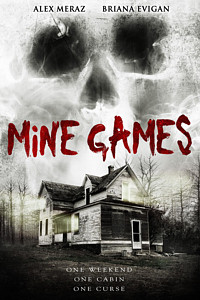 MINE GAMES


(Starring:
JOSEPH CROSS, BRIANA EVIGAN,
ALEX MERAZ)

Dept. head
Special Effects Make-Up
(SFX MUA)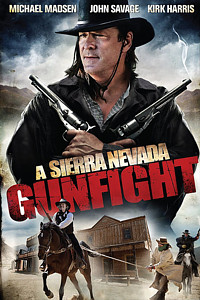 A SIERRA NEVADA
GUNFIGHT
(MICHAEL MADSEN & JOHN SAVAGE).

Production Designer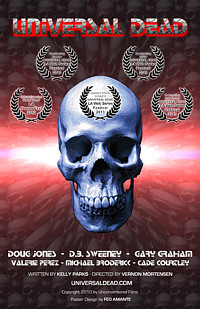 UNIVERSAL DEAD
(DOUG JONES,
D.B. SWEENEY,
GARY GRAHAM)

Art Director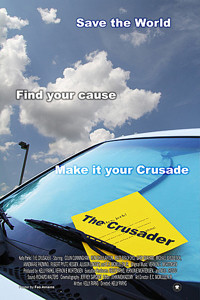 THE CRUSADER
(COLIN CUNNINGHAM,
GARY GRAHAM)
Review by
Kelly Parks

THE SILENCE OF THE LAMBS

- 1991
USA Release: Feb. 14, 1991
Orion
Ratings: Germany, Norway, UK: 18 / USA: R
That's an easy $20 bar bet, by the way. It's THE SILENCE OF THE LAMBS, even though everyone calls it "Silence of the Lambs."
This magnificent thriller was written by Ted Tally (RED DRAGON) and directed by Jonathon Demme (CRAZY MAMA, THE TRUTH ABOUT CHARLIE) and is based on the Thomas Harris novel of the same name. It opens with the real obstacle course at the FBI training facility at Quantico, Va. Agent trainee Clarice Starling (Jodie Foster: THE LITTLE GIRL WHO LIVES DOWN THE LANE, PANIC ROOM, INSIDE MAN) is running alone when an instructor tells her that Jack Crawford (Scott Glenn:GARGOYLES [TV], THE KEEP), the head of the Behavioral Sciences Unit, wants to see her.
The FBI is portrayed as determined and professional (instead of being portrayed as a bunch of morons, as in the awful sequel, HANNIBAL) and mostly a man's domain. Demme uses some great imagery here, as when the diminutive Clarice gets on an elevator with a bunch of men, all at least a foot taller than her.
Still in her sweats, she arrives at Crawford's office. Crawford's department is the branch of the FBI that specifically hunts serial killers and this is where Clarice wants to work when she finishes her training. While waiting, Clarice studies an evidence bulletin board concerning a serial killer known as Buffalo Bill.
Crawford arrives and offers Clarice an unusual assignment. "Do you spook easily, Starling?" he says, hinting at what's coming. Her assignment is to interview one of the best-known serial killers: Hannibal Lecter (Anthony Hopkins: MAGIC, INSTINCT, HANNIBAL, RED DRAGON).
The character of Jack Crawford is modeled on real life serial killer hunter John Douglas. He was head of the real FBI Behavioral Sciences Unit and served as a consultant on THE SILENCE OF THE LAMBS (he would have had a cameo in the movie but it was cut). Douglas and others like him have the uncanny ability to examine the details of a crime scene and say things like, "The subject is a white male in his early 20's. He works a minimum-wage job and lives with female relatives." These kinds of deductions come from extensive interviews with, and psychological testing of captured murderers and rapists, allowing the creation of profiles.
In the movie Crawford very much wants to add Lecter to their database, but the mad psychiatrist is not interested in being studied. Clarice arrives at an asylum in Baltimore, Lecter's hometown. Asylum director Dr. Frederick Chilton (Anthony Heald: DEEP RISING, 8MM, RED DRAGON) makes a creepy attempt to hit on Clarice before getting the hint and taking her in to see Dr. Lecter. He takes her through many locked doors and leaves her with asylum attendant Barney (Frankie Faison: MANHUNTER, HANNIBAL, RED DRAGON). Barney reassures Clarice and lets her through one final set of doors that lead to four cells containing the most dangerous psychopaths. Lecter's is the Last Cell on the Left.
TRIVIA
The movie rights for THE SILENCE OF THE LAMBS were jointly purchased by Orion Pictures and actor Gene Hackman (YOUNG FRANKENSTEIN). Hackman was going to direct and star in the movie and it was Hackman who hired Ted Tally as the screenwriter. But when it became obvious how violent the movie was going to be, Hackman walked and Orion bought out his share.
DVDs, like their departing video tape siblings, share a marketing problem; in that the original movie poster is sacrificed for an asinine jumble of scenes from the movie crowded together in a montage, or it has the protagonists all posing together. Fortunately, the people in charge of TSOTL were canny enough to leave the perfect poster alone.
ESSAY
Read Cristopher Hennessey-DeRose'
LIES HANNIBAL LECTOR TOLD ME:
AN ESSAY ON THE DIFFERENCE BETWEEN HORROR AND SUSPENSE
RESOURCES
Visit the fansite
MANHUNTER
Visit the
MANHUNTER RESOURCE SITE
There's a lot about this movie that's memorable but the scenes between Lecter and Clarice top the list. Anthony Hopkins does a great job playing Lecter as pure, irredeemable evil, unrepentant and smirking at our fear. He's just as smart as he thinks he is and very dangerous because of it. Clarice is the innocent. Her only weapon is a fierce determination that allows her to stare right back at Lecter.
The excellent cat and mouse conversation reveals Lecter's interest in Buffalo Bill. When he was a professional psychiatrist (before he became known as Hannibal the Cannibal) he used to provide psychological profiles of his brethren and clearly the task still fascinates him. An unpleasant incident with one of Lecter's fellow prisoners makes Lecter decide to help Clarice's career by giving her a lead on Buffalo Bill. Little by little we learn that Lecter knows exactly who Bill is.
Buffalo Bill (Ted Levine: THE TRUTH ABOUT CHARLIE, SWITCHBACK) is modeled after Ted Bundy and Ed Gein, among others. He kidnaps women, keeps them alive for three days or so for unknown reasons, then shoots them, skins them and dumps their bodies.
Levine does a great job as the very sexually confused killer. He does such a good job that when the movie first came out the gay community picketed the theatres, incensed that a transsexual character was portrayed as evil, despite the fact that the movie makes it clear the character is NOT a transsexual. More proof that people who protest movies almost never actually see the film itself, which makes them look like morons and invalidates their arguments.
Ultimately Clarice is given permission to seek Lecter's help in tracking down Buffalo Bill, but this collaboration involves hidden agendas on the part of everyone involved. Clarice is given a clear set of rules for dealing with Lecter, but almost immediately she starts violating them, risking her safety for the sake of learning what Lecter knows.
There are three notable cameos. First, famed B-movie director Roger Corman (HOUSE OF USHER) plays FBI director Hayden Burke (his picture is on the wall in another scene). Second, screenwriter Ted Tally is a member of the SWAT team, and third (the most difficult to spot), George Romero (NIGHT OF THE LIVING DEAD, DAWN OF THE DEAD, DAY OF THE DEAD) appears very briefly with the group of agents that forcibly remove Clarice from an unauthorized interview with Lecter.
This movie is a suitable companion to Michael Mann's brilliant MANHUNTER (the first movie made from the Thomas Harris novel "Red Dragon"). The smart story and genuine suspense makes it easy to see why this film is one of the few to win Oscar's "Big Five" (best actor, actress, director, screenplay and movie). It gets a Big Five here as well.
Five shriek girls all the way.






This review copyright 2002 E.C.McMullen Jr.
YOU MIGHT ALSO ENJOY
(Sub-Section: CRIME and HORROR)
8MM
MOVIE REVIEW
PSYCHO
MOVIE REVIEW
SE7EN
MOVIE REVIEW