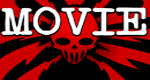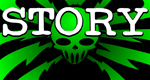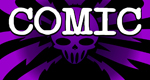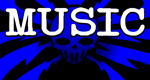 You Support This Site
When You Buy My Books
E.C. McMullen Jr.
PERPETUAL
BULLET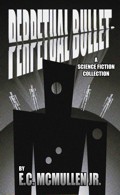 "'Some People' ... may be the standout story in the book."
-

John Grant

, Infinityplus

E.C. McMullen Jr.
WILLOW BLUE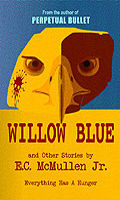 "'Willow Blue' will burrow under your skin and stay there long after you've put the book down."
- Jeffrey Reddick, Creator of
FINAL DESTINATION

IN OTHER BOOKS
E.C. McMullen Jr.'s
short story
CEDO LOOKED LIKE PEOPLE
in the anthology
FEAR THE REAPER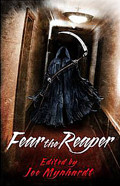 "This Ray Bradbury-esque is one of the most memorable and one of the more original stories I've read in a long time."
- Steve Isaak,
Goodreads

HORROR 201:
The Silver Scream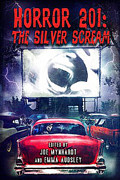 Filmmaker's Guidebook
featuring
RAY BRADBURY,
JOHN CARPENTER,
WES CRAVEN,
TOM HOLLAND,
E.C. McMULLEN Jr.,
GEORGE A. ROMERO,
and many more.



Extensively quoted in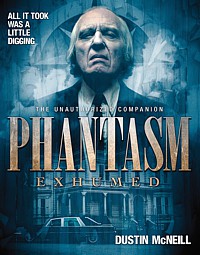 PHANTASM
EXHUMED
The Unauthorized Companion

Robert S. Rhine's
SATAN'S 3-RING
CIRCUS OF HELL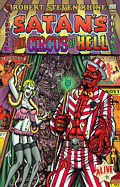 Forward by
GAHAN WILSON &
FEO AMANTE.
Featuring comics by
ALEX PARDEE,
WILLIAM STOUT,
STEVE BISSETTE,
FRANK DIETZ,
JIM SMITH,
FRANK FORTE,
ERIC PIGORS,
MIKE SOSNOWSKI,
OMAHA PEREZ,
DAVID HARTMAN,
STEVEN MANNION,
and more!

And In
CINEMA


E.C. McMullen Jr.


Head Production Designer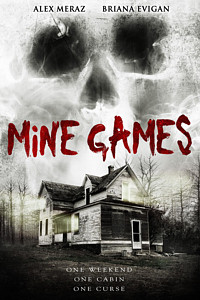 MINE GAMES


(Starring:
JOSEPH CROSS, BRIANA EVIGAN,
ALEX MERAZ)

Dept. head
Special Effects Make-Up
(SFX MUA)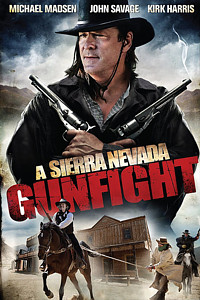 A SIERRA NEVADA
GUNFIGHT
(MICHAEL MADSEN & JOHN SAVAGE).

Production Designer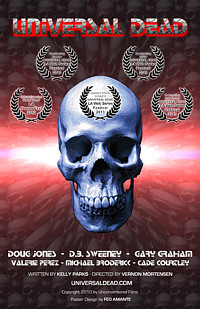 UNIVERSAL DEAD
(DOUG JONES,
D.B. SWEENEY,
GARY GRAHAM)

Art Director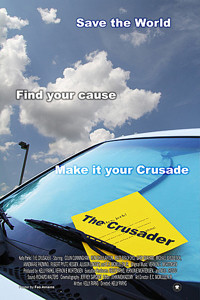 THE CRUSADER
(COLIN CUNNINGHAM,
GARY GRAHAM)
Review by
Diane Matson

BE COOL IF YOU DID


TIP JAR




TRUE BLOOD

- 2008
USA Release: Sept. 7, 2008
Home Box Office
Rated: Language, violence, sexuality, and nudity
This TV show is based on the Sookie Stackhouse books written by Charlaine Harris. I haven't read any yet, but trust me, I'll amend this as soon as possible. Charlaine's also written The Harper Connelly Series (starting with Ice Cold Grave), and The Aurora Teagarden Series (beginning with Poppy Done to Death).
The TV series was created, written, and sometimes directed by Alan Ball (6 Feet Under) IMDb lists Charlaine as co-writer, but on her website she wrote, "I chose Alan Ball to bring the Sookie books to the screen because I trust his vision, and I am sure he will be true to the spirit of the books. I am delighted with the talented cast, Alan's scripts and direction, and the look and feel of the production."
Sookie Stackhouse, the mind reading Louisiana waitress, is brilliantly played by the ever wonderful Anna Paquin (X-MEN [all], DARKNESS). Then there's also that Oscar she won for her supporting role as the daughter in The Piano - not bad for an 11 year old.
Sookie continually fights to keep thoughts of everyone near her from overwhelming her own ability to think and function. So when she meet a man whose thoughts she can't hear, no matter how hard she tries, she's drawn to him. Turns out he's actually a male vampire named Bill Compton, fabulously played by Stephen Moyer (ULTRAVIOLET [TV]). He's a perfectly polite Southern gentleman - who could kill you. Couldn't believe it when I learned Stephen's from England! His accent is beautiful.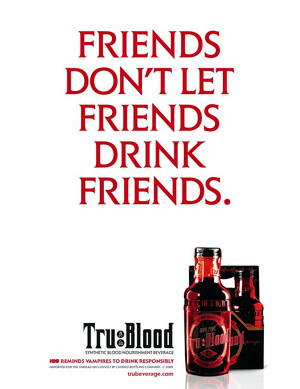 2 years ago, vampires came out of hiding. They now drink True Blood - a synthetic (rather nasty tasting) drink, sold in most pubs and stores. Naturally there's extreme prejudice between both species (vampires are considered non-human monsters, humans are an edible, lower species). News broadcasts air debates - vamps fighting for standard human rights (voting, marriage, etc.), and continually reassuring the public that they no longer hunt humans.
Bill is the first vampire to show up in Sookie's town. Naturally, people are curious, gossiping, scared, pig-headed, and Sookie can hear it all, no matter how polite folks appear on the outside. This doesn't sit well with her, since she's finally found someone with whom she feels comfortable and normal. Spunky Sookie's not scared of vampires, and they can't put her under their spell (or "glamour") her, which, along with her mind-reading skills, makes her something of a curiosity.
The murders don't help. Bill is, of course, a prime suspect, but so is Sookie's over-sexed, thoughtless, often drunk, lives-for-the-moment brother, Jason. Ryan Kwanten (DEAD SILENCE) brilliantly demonstrates that Jason has a Degree in Stupid, with honors. Enjoy fun times - sex with Jason followed by a brutal murder. The police see a pattern, but Jason, though prone to angry outbursts, never actually wants to harm anyone.
Sookie's a waitress for Sam Merlotte (Sam Trammell - ALIENS VS PREDATOR: REQUIEM). Sam has an untraceable past (and a great secret). Her best friend Tara Thornton (Rutina Wesley) works the bar and her mouth. Tara freely shares her strong opinions, generously covered with icy prickles.
But it's Tara's cousin Lafayette (Nelson Ellis), who after Sookie, is the most complex and colorful human. He's a multitasker. Burly construction worker by day, fry cook (with makeup and earrings) at Sam's bar at night. After midnight he dips into various illegal, but more profitable, entrepreneurial skills. This includes prostitution and selling the often addictive V (vampire blood) to humans. V heightens and transforms the senses in supernatural ways.
Sookie and Jason's parents died in a flash flood when they were young, so they were raised by their grandma (Lois Smith: TWISTED). I've loved Lois ever since I saw her play Aunt Meg in Twister. Delightedly watched her in MINORITY REPORT as Dr. Iris Hineman the crazy plant lady. She so perfectly plays strong, loving women who speak their mind and share their wisdom. Grandma Stackhouse is no exception.
The initial strength of the pilot is Sookie and Bill. They share a bond so strong, you can almost watch the air thicken between them. It's everything you want to see between two lovers - intelligence, wonder, fascination, and uncontrolled attraction. The other characters were ok, but I couldn't wait to get back to Sookie and Bill. As the series progressed, I enjoyed the subplots and supporting characters' complexities more and more.
TIP: The cliffhangers at the end are nasty. It's painful to watch week to week. Save your sanity. Record the series or buy the DVDs.
The sets, wardrobe, hair and makeup create the perfect small town atmosphere. The editing is great and moves the story along at just the right pace. But it's the makeup and FX folks who deserve extra credit. Vampires differentiate from humans with the perfect, subtle gray tinge to their skin. I have no idea how Mark Ballou (I AM LEGEND, THE DAY EARTH STOOD STILL [2008]) and his team creates real looking blood, pouring out of someone's neck. And it's always a shock to watch what happens when a vampire gets staked. Someone is obviously having way too much fun creating believable gore.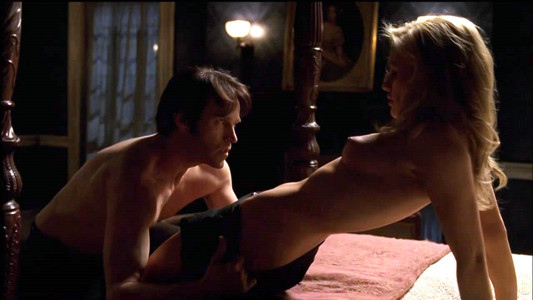 It's a kinda adult show
I also appreciate the sound department. It's always a pleasure to hear a vampire's teeth drop down. I suspect they spent hours hunting for just the right "click". Great job foley and sound mixing team!
The pilot has quite a few casual, though enthusiastic, sex scenes. Each episode this tapers off a little more as the characters reveal more complex layers. Maybe it's an HBO requirement. "Must have X minutes of nudity in the pilot, to be exponentially reduced as the series gains audience growth."
The series has one continual flaw. Although it's clearly demonstrated that vampire saliva heals human wounds, time after time the camera shows, and dialogue centers around, wounds left by fang marks. Wouldn't the wounds heal immediately after the vampire finished eating? Why don't vampires ensure the evidence disappears by giving the human a "licking?"
Although immediately addicted to the series, because of this gap in logic, the initial sex for eye-candy sake, and characters not quite at their peak from the get go, I'm giving this…
Four Shriek Girls





This review copyright 2008 E.C.McMullen Jr.