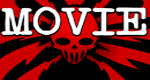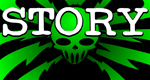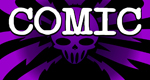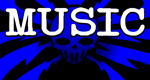 You Support This Site
When You Buy My Books
E.C. McMullen Jr.
PERPETUAL
BULLET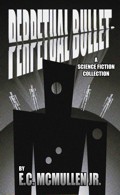 "'Some People' ... may be the standout story in the book."
-

John Grant

, Infinityplus

E.C. McMullen Jr.
WILLOW BLUE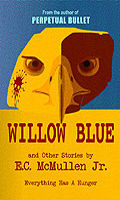 "'Willow Blue' will burrow under your skin and stay there long after you've put the book down."
- Jeffrey Reddick, Creator of
FINAL DESTINATION

IN OTHER BOOKS
E.C. McMullen Jr.'s
short story
CEDO LOOKED LIKE PEOPLE
in the anthology
FEAR THE REAPER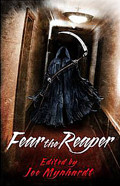 "This Ray Bradbury-esque is one of the most memorable and one of the more original stories I've read in a long time."
- Steve Isaak,
Goodreads

HORROR 201:
The Silver Scream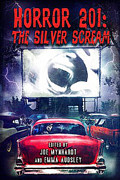 Filmmaker's Guidebook
featuring
RAY BRADBURY,
JOHN CARPENTER,
WES CRAVEN,
TOM HOLLAND,
E.C. McMULLEN Jr.,
GEORGE A. ROMERO,
and many more.



Extensively quoted in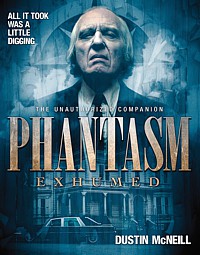 PHANTASM
EXHUMED
The Unauthorized Companion

Robert S. Rhine's
SATAN'S 3-RING
CIRCUS OF HELL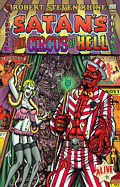 Forward by
GAHAN WILSON &
FEO AMANTE.
Featuring comics by
ALEX PARDEE,
WILLIAM STOUT,
STEVE BISSETTE,
FRANK DIETZ,
JIM SMITH,
FRANK FORTE,
ERIC PIGORS,
MIKE SOSNOWSKI,
OMAHA PEREZ,
DAVID HARTMAN,
STEVEN MANNION,
and more!

And
IN CINEMA


E.C. McMullen Jr.


Head Production Designer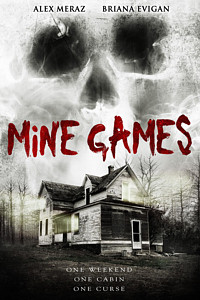 MINE GAMES


(Starring:
JOSEPH CROSS, BRIANA EVIGAN,
ALEX MERAZ)

Dept. head
Special Effects Make-Up
(SFX MUA)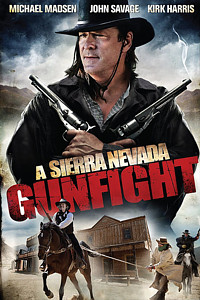 A SIERRA NEVADA
GUNFIGHT
(MICHAEL MADSEN & JOHN SAVAGE).

Production Designer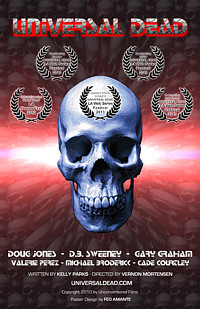 UNIVERSAL DEAD
(DOUG JONES,
D.B. SWEENEY,
GARY GRAHAM)

ART DIRECTOR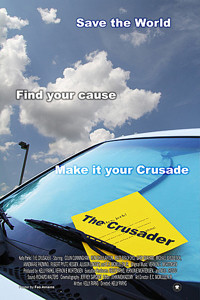 THE CRUSADER
(COLIN CUNNINGHAM,
GARY GRAHAM)
Review by
Ken King

INTERVIEW WITH THE VAMPIRE

- 1994
USA Release: Nov. 11, 1994
Geffen Pictures, Warner Bros.
Rating: USA: R
"Evil is a point of view. God kills indiscriminately and so shall we. For no creatures under God are as we, none so like him as ourselves."
-Lestat De Lioncourt
I have always admired Director Neil Jordan's (THE COMPANY OF WOLVES, HIGH SPIRITS, THE CRYING GAME, IN DREAMS, THE BRAVE ONE, THE GOOD THIEF, RIVIERA [TV], GRETA) and most certainly this film, INTERVIEW WITH THE VAMPIRE, all give just due to the man and his work. Though I haven't seen all his movies, the ones I have had a chance to view are definitely worth checking out. I recommend seeking out some for all you out there who haven't had the pleasure as yet to see what he can accomplish from the director's chair.
Of the latter film I mentioned, Brad Pitt's (CUTTING CLASS, KALIFORNIA, SE7EN, 12 MONKEYS, WORLD WAR Z, AD ASTRA) character of Louis Pointe Du Lac, begins telling his life story of when he was "Born to Darkness", to Christian Slater's (THE NAME OF THE ROSE, TWISTED, TALES FROM THE DARKSIDE: THE MOVIE, STAR TREK IV: THE UNDISCOVERED COUNTRY, MINDHUNTERS, PURSUED, ALONE IN THE DARK, HOLLOWMAN II, IGOR, MY OWN WORST ENEMY [TV], THE RIVER MURDERS, RITES OF PASSAGE, ARCHER [TV], MR. ROBOT [TV], PLAYBACK, STRANDED, WAY OF THE WICKED, THE SUMMIT) character of Daniel Mallory.
The scenery shifts from present day San Francisco and a sparsely furnished hotel room, and it flows effortlessly back in time to 1791 and New Orleans with its plantations, river boats, less than reputable establishments, plague ridden and muddy streets. The ugliness of the surroundings is also their beauty, for it seems that you have indeed, stepped back in the late 18th century and brought a cameraman along to document the whole bloody affair.
Louis had lost both his wife and child during her labor and was in mourning on a continuous basis. In his time of loss, he wanted nothing more than to join them both in death. He was a man without the will to live and this unspoken fact was seized upon by a vampire named, Lestat de Lioncourt (Tom Cruise: LEGEND, MISSION: IMPOSSIBLE [all], EYES WIDE SHUT, VANILLA SKY, MINORITY REPORT, COLLATERAL, WAR OF THE WORLDS, OBLIVION, EDGE OF TOMORROW, THE MUMMY [2017]).
Louis is attacked by Lestat and given a choice: He can either go the way of all flesh or become one of the children of the night. Louis, only moments before who was ready to end it all, chooses to be a vampire. Lestat is more than happy to oblige.
The two are together for awhile before Lestat informs Louis, they do not have to kill humans for sustenance. Louis decides to adhere to this new diet of feeding off animals while Lestat has zero problems with murdering entire families, no matter their status in society.
How he got away with it for so long, remains a mystery, seeing as he preferred to be somewhat stationed in one place for any given amount of time. You would think that had he killed enough people, especially, of the aristocracy, someone would have gotten wise to what was going on and put paid to him while he slept during the day, but no. It took a bunch of superstitious slaves who were suspect of not only Lestat, but Louis, as well, to muster up enough courage to take out the undead pair.
I have to say something here about the about the above paragraph where it comes to the slave revolt. No less than three times in the movie, there are huge conflagrations taking place in the beginning, roughly towards the middle, and the end. In other films, this might come off as sort of redundant, but INTERVIEW WITH THE VAMPIRE pulls off all three parts with little effort and fits perfectly with the ongoing narrative: If you want to get rid of something bad enough, set that bitch on fire. Works every time.
Not too awfully long after being driven from their nesting place, the two vampires find a new member for their blood-drinking family in the form of Claudia (Kirsten Dunst: THE VIRGIN SUICIDES, THE CROW: SALVATION, DEEPLY, Sam Raimi's SPIDER-MAN trilogy, MARIE ANTOINETTE, THE BEGUILED, THE CROW: SALVATION, KAENA: THE PROPHECY, ETERNAL SUNSHINE OF THE SPOTLESS MIND, ALL GOOD THINGS, MELANCHOLIA, MIDNIGHT SPECIAL, THE BEGUILED, WOODSHOCK, FARGO [TV]).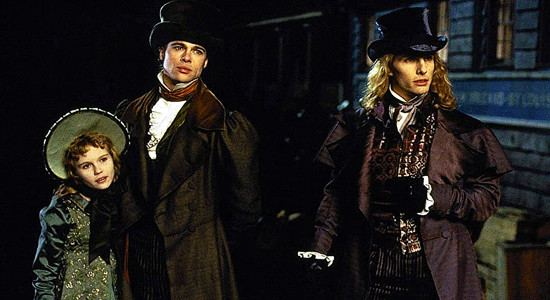 Possibly the most iconic shot for INTERVIEW WITH THE VAMPIRE is of this impossibly dysfunctional and slipshod arrangement of adopted "family"
Claudia is twelve (in the book, she was all of five years old) and without her surrogate fathers, would soon find herself perished in the rapidly becoming aware world. This bothers the young appearing vampire to no end once she reaches a certain age, but never truly, "growing up" and she foments a plan to be rid of one of the other vampires in her family and two guesses who it is. It's not the one with the still being somewhat human issues.
After the second burning, Louis and Claudia travel the world looking for others like them. When it seemed their search is a fruitless effort, their mission pays off dividends. Paris is where a nest is found. The leader of this enclave is named Armand (Antonio Banderas: DESPERADO, THE 13th WARRIOR, ONCE UPON A TIME IN MEXICO, IMAGINING ARGENTINA, THE OTHER MAN, THE BIG BANG, THE SKIN I LIVE IN, AUTOMATA, BLACK BUTTERFLY, BEYOND THE EDGE), as well the asshat, Santiago (Stephen Rea: CRY OF THE BANSHEE, THE DOCTOR AND THE DEVILS, THE COMPANY OF WOLVES, HACKS, THE CRYING GAME, IN DREAMS, FEAR DOT COM, THE I INSIDE, V FOR VENDETTA, SISTERS, THE DEVIL'S MERCY, THE HEAVY, ONDINE, UNDERWORLD AWAKENING, WEREWOLF: THE BEAST AMONG US, UTOPIA [TV], AYLUM [2014], STYRIA, OUT OF THE DARK, COUNTERPART [TV], GRETA).
I think it is fair to say that if not working with Neil Jordan so much in practically most everything of import the man has directed, no telling where this guy would have ended up. He owes Jordan at least a bottle of very expensive champagne (Just sayin', folks.)
A few things to add here to what has already been written.
I want to give a BIG shoutout to everybody that worked on this movie. As I said earlier, when the sets make you believe that you are traveling back in time and seeing what has been created for a movie, and it comes off to you as absolutely REAL and how life must have been back during the early years of our country's history, you know you're dealing with true artists. I wish I could name off everyone from the different departments from set designers, to SFX, to costume design, to makeup, to casting, to music, to additional crew. All I can say here is well done, ladies and gents, well done. Thank you for your services in creating one of the greatest vampire films in modern history. Also, much thanks to the cast for their astonishing performances. You all very much deserve a long round of applause.
FINAL THOUGHTS
I flip flop back and forth which I think is the better vampire film, BRAM STOKER'S DRACULA or INTERVIEW WITH THE VAMPIRE. Both have strong elements of things that appeal to me in these kind of movies. I am all about "Period Piece" flicks and the fact they often utilize material that has to do with vampires, werewolves, or the character of Frankenstein's Monster, I'm all in when I hear more of what the plots entail and even more elements are brought to light.
As of this moment, INTERVIEW WITH THE VAMPIRE holds a slight edge over BRAM STOKER'S DRACULA. However, that could change tomorrow. Not likely, but the possibility is always there.






This review copyright 2021 E.C.McMullen Jr.
YOU MIGHT ALSO ENJOY


(Sub-Section: OLDE WORLDE VAMPYRS)
DRACULA - 1931
MOVIE REVIEW
DRACULA - 1979
MOVIE REVIEW
Bram Stoker's DRACULA
MOVIE REVIEW