Review by
E.C. McMullen Jr.

INFECTED

- 2008
by Scott Sigler
USA Release: April 1, 2008
Crown Publishing
$24.95 US / $27.95 CAN
ISBN: 978-0-307-40610-1
INFECTED may be one of the best books I've read in years.
Right up front? The plot is nothing new. It is clearly part of the INVASION OF THE BODY SNATCHERS / MIDWICH CUCKOOS / THE PUPPET MASTERS sub genre of alien invasion.
Still, this one is a doozy. INFECTED is Science Fiction Horror Thriller at its finest. Nothing happens here by magic and Sigler smoothly constructs the scenes of infection before he shows us how they work. Sigler can make mitosis action packed and riveting. If only my biology professors were so adept.
The tale begins with a woman running through the icy night. People may or may not be actually chasing after her but she believes they are. She believes a number of things and while we're privy to her thoughts, they are tinged with paranoia. She might just be mad.
Meanwhile, whatever affected her continues to rain down upon the earth's surface by the millions. It's a numbers game. Millions of these things won't take root. Of the thousands that take root, and for a number of reasons, they won't grow. Out of the hundreds that take root and grow, only a few will reach maturity.
But it only takes one.
And there apparently has been more than one case. Hard-boiled CIA veteran, Dew Phillips is trying to capture a live victim of whatever this thing is.
CDC low level epidemiologist, Margaret Montoya is trying to scientifically analyze the contagion. Whatever this thing is, it makes people paranoid to the point of slaughtering their own families and friends before taking themselves out.
And if by a stroke of luck they aren't suicidal, then they remain homicidal and you practically have to kill them just to catch them.
And there is the big problem because, whatever it is they've got, releases a fast acting necrotic chemical agent that starts a chain-reaction, making every cell it touches release its own death chemical (did you know that our cells really contain the information to destroy themselves? A chemical switch flips, and our cells "choose" to die), which in turn "feeds" the necrotic agent, which accelerates the swift decomposition. The dead rot to liquid in about 24 hours. Even freezing cannot stop it. The rot is a chemical reaction, not pathogenic one. Montoya has never seen anything like it, which is not the same as identifying it.
Dew meanwhile is having a difficult time trying to do his job. The infected are maniacs and it's proven impossible to capture one without just out and out killing them. This makes no one happy.
Then there is Perry Dawsey. By all accounts a nice if hulking giant of a man. He used to play pro football but a knee injury early in his career put him out of the game for good. Now he scrapes by as a customer phone service technician and jealously dreams of glory days. Mentally he wants to be a nice guy, but emotionally he broils under the surface with loss and rage. To all appearances he looks and feels perfectly fit and fine. But that knee of his won't survive hundreds of pounds of well-tuned mass and muscle beating it to splinters with the snap of every ball. He trained his whole life to be a football player under the cruelly drunk and physically abusive guidance of a father who thought he was doing the one right thing.
One day Perry woke up with a few red welts on his body and no idea how they got there.
From there on in got worse. Way worse. And through Perry's perspective, we get a front row view of what goes on within the minds of the infected.
Scott Sigler's novel is pot-boiler stuff. What some folks refer to as Pulp Fiction. For a fact its motor is action driven and emotionally charged. But this engine runs on the pure clean fuel of science research. Even when it makes its leaps, as any good science fiction must, its imagination launches from a base of reality, making the whole book and events feel far more real than they should. So when those leaps of faith and suspension of belief did come sailing in, I was along for the ride.
Make no mistake. Scott isn't simply out to write a good book, though he does that in spades. Scott is out to SCARE you. There are copious scenes of gore and it isn't just there for gore's sake. The blood and gore provides windows to whole new revelations about the infection and these scenes are all the worse for it. There were more than a few times I felt an itch just reading this book. You'll be giving a second look to those blemishes that seem to come out of nowhere, because that's where Scott breaks it down. He takes a wild-eyed, alien invasion story, and narrows it down to that red spot that you noticed in the mirror today: That odd bump that won't go away.
So in the finest Richard Matheson tradition, Scott Sigler makes the mundane murderous and frightening.
What is that?
It's not a pimple.
Did something bite you while you slept?
Did you catch something?
Have you got something?
Should you go to the doctor... yet?
Maybe if you wait a little longer and see what happens...
And then it finally all comes down to "Just what the hell is living inside of me?"
INFECTED is so good, so imaginative, so well written, that its contagious. I'm not being all pat or cute here. Sigler wrote a novel about an infection and he wrote it SO convincingly that the story LITERALLY feels like its getting under your skin: Meaning I actually felt a few itches just thinking about INFECTED while I wrote this review!
INFECTED is just that masterful.
Five Bookwyrms.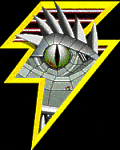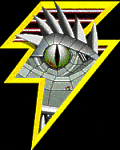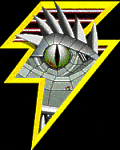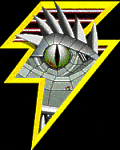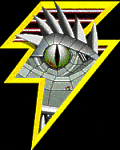 This review copyright 2008 E.C.McMullen Jr.