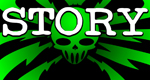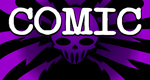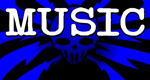 You Support This Site
When You Buy My Books
E.C. McMullen Jr.
PERPETUAL
BULLET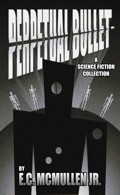 "'Some People' ... may be the standout story in the book."
-

John Grant

, Infinityplus

E.C. McMullen Jr.
WILLOW BLUE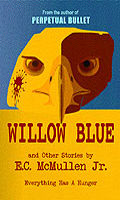 "'Willow Blue' will burrow under your skin and stay there long after you've put the book down."
- Jeffrey Reddick, Creator of
FINAL DESTINATION

IN OTHER BOOKS
E.C. McMullen Jr.'s
short story
CEDO LOOKED LIKE PEOPLE
in the anthology
FEAR THE REAPER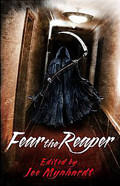 "This Ray Bradbury-esque is one of the most memorable and one of the more original stories I've read in a long time."
- Steve Isaak,
Goodreads

HORROR 201:
The Silver Scream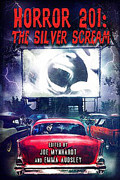 Filmmaker's Guidebook
featuring
RAY BRADBURY,
JOHN CARPENTER,
WES CRAVEN,
TOM HOLLAND,
E.C. McMULLEN Jr.,
GEORGE A. ROMERO,
and many more.



Extensively quoted in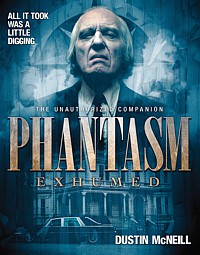 PHANTASM
EXHUMED
The Unauthorized Companion

Robert S. Rhine's
SATAN'S 3-RING
CIRCUS OF HELL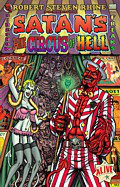 Forward by
GAHAN WILSON &
FEO AMANTE.
Featuring comics by
ALEX PARDEE,
WILLIAM STOUT,
STEVE BISSETTE,
FRANK DIETZ,
JIM SMITH,
FRANK FORTE,
ERIC PIGORS,
MIKE SOSNOWSKI,
OMAHA PEREZ,
DAVID HARTMAN,
STEVEN MANNION,
and more!

And In
CINEMA


E.C. McMullen Jr.


Head Production Designer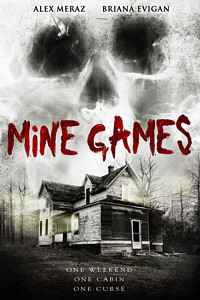 MINE GAMES


(Starring:
JOSEPH CROSS, BRIANA EVIGAN,
ALEX MERAZ)

Dept. head
Special Effects Make-Up
(SFX MUA)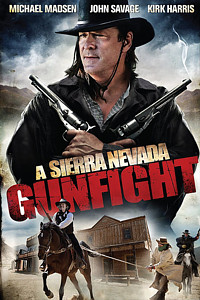 A SIERRA NEVADA
GUNFIGHT
(MICHAEL MADSEN & JOHN SAVAGE).

Production Designer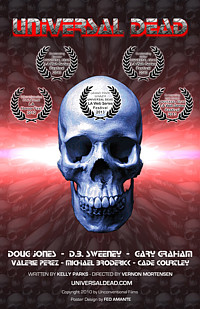 UNIVERSAL DEAD
(DOUG JONES,
D.B. SWEENEY,
GARY GRAHAM)

Art Director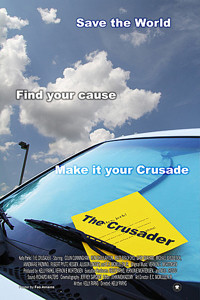 THE CRUSADER
(COLIN CUNNINGHAM,
GARY GRAHAM)
Review by
E.C. McMullen Jr.

BE COOL IF YOU DID


TIP JAR




CAT'S EYE

- 1985
USA Release: April 12, 1985
Dino De Laurentiis Company, Famous Films, MGM/UA
Rated: USA: PG-13
Settle down now, just settle down. Because Stephen King's CAT'S EYE is nothing to get excited about. But you can pretty much guess that from the poster: a small troll coming out of the wall with his little sword and a big disembodied cat's head. Not a big yet BLOODY cat's head, just the head. Honestly, there's nothing scary going on in this poster and nothing compelling either. So just what is this movie about?
The obvious answer would be, It's about 94 minutes.
Ha. Ha. Sigh.
CAT'S EYE starts with this cat, see? It's a pretty tabby cat (my favorite type), and it is just doing its catty thing, when all of a sudden, it's attacked by Cujo! Horror fans in general as well as Stephen King fans love this kind of trivia so it's all to the good. Cujo chases the cat and they are both nearly hit by a bright red 1958 Plymouth Fury! Ho! Ho! Great stuff!
-At least until director Lewis Teague (ALLIGATOR, CUJO, WEDLOCK) felt that he wasn't being OBVIOUS enough and adds a shot of the rear of the car. It has a bumper sticker which reads:
"Watch out for me I am pure evil I am CHRISTINE"
and you know, the good vibe and chuckles just kinda die in your throat when someone explains the joke. You now realize that the rest of the movie you paid for is made by people who think you're that stupid.
The cat gets chased through the credits, stows away on a delivery truck, winds up in New York, and witnesses an awfully cheap special effect of Drew Barrymore superimposed over a window mannequin, begging the cat for help from "It". This segues into the first of the three stories.
Quitters, Inc. stars a young James Woods (VAMPIRE$, THE VIRGIN SUICIDES, FINAL FANTASY: THE SPIRITS WITHIN, SCARY MOVIE 2) who, by 1985 and at the age of 38, had built an impressive resume including his amazing lead in VIDEODROME and a Golden Globe Best Actor nomination for his work in THE ONION FIELD. James plays Dick Morrison, who tries to back out of joining a company called Quitters, Inc., but is forced to quit smoking, against his will, or face consequences far more dire than merely cancer.
Then it's back to the cat again as it makes its way to Atlantic City, New Jersey. It sees Drew Barrymore on TV this time in a fiery vision as Drew wears a dolled up Goldy Locks wig. The cat soon meets up with Mr. Cressner (Kenneth McMillan: THE TAKING OF PELHAM ONE TWO THREE, THE STEPFORD WIVES, SALEM'S LOT [TV], EYEWITNESS, THE CLAIRVOYANT), a mid-level crime boss having "Domestic troubles". Seems Mr. Cressner is about to lock horns with Johnny Norris (Robert Hayes: THE FALL OF THE HOUSE OF USHER [TV], DEADLY INVASION [TV], The voice of Tony Stark on the animated IRON MAN [TV]), the man who is having an affair with Mr. Cressner's wife. Mr. Cressner isn't about direct punishment though. Cressner is a gamer and a gambler: To Cressner the game and the gambling is "What it's all about." So he frames Johnny for a federal offense. Cressner can make Johnny's problem go away, but only if Johnny is willing to accept his bet, on "The Ledge".
Then the cat takes a train to Wilmington, North Carolina. There he finally meets up with Amanda (Drew Barrymore: ALTERED STATES, FIRESTARTER, SCREAM, DONNIE DARKO). The cat, who Amanda names The General, arrives coincidentally with a murderous troll that intends to suck the air out of Amanda's throat and kill her in her sleep.
The last of the vignettes should have been the first to play, ending with The Ledge, which is the best of the three. That way, there would have been a progression of worst to best. Make no mistake, CAT'S EYE ends horribly, but not for lack of trying.
I'm sure that James Woods, Robert Hayes, and Drew Barrymore all thought that this would be a good movie. Stephen King wrote it, and Drew had a huge hit with Stephen King's FIRESTARTER. Lewis Teague was the director and he had a huge hit with Stephen King's CUJO. Dino DeLaurentiis was producing and the man had certainly had his ups and downs, but with all things considered, it likely seemed worth the risk.
From all appearances, everyone brought their A-Game.
The problem here is that the wrap around story is just silly. Not stupid, silly is the word. Juvenile would work here. At the time, Stephen King was going through a long drug and alcohol binge. Success had gone to his head, mid-life crises, and who knows what other personal reasons were affecting him. By his own admission, he doesn't remember much about writing TOMMYKNOCKERS and shortly after that, his family stepped in with an intervention. It would be the end of the 1980s before King would get back on his feet again. No doubt that's how some other producers slipped THE LAWNMOWER MAN past him (he got back at them, forcing them to remove his name from the film).
The script for CAT'S EYE is just insipid. According to IMDb, the movie was even worse when Director Lewis shot the King written wrap-around story which the studio bosses felt was just too silly, and had it cut. It was probably a good move, but not good enough.
The Ledge, the centerpiece of CAT'S EYE is worth the watch, but everything else is disposable.
Two Shriek Girls.



This review copyright 2009 E.C.McMullen Jr.