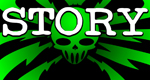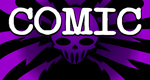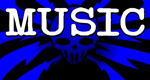 Support This Site

When You Buy My Books
E.C. McMullen Jr.
PERPETUAL
BULLET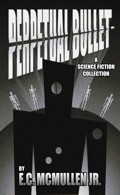 "'Some People' ... may be the standout story in the book."
-

John Grant

, Infinityplus

E.C. McMullen Jr.
WILLOW BLUE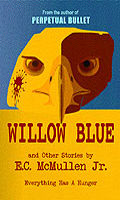 "'Willow Blue' will burrow under your skin and stay there long after you've put the book down."
- Jeffrey Reddick, Creator of
FINAL DESTINATION

IN OTHER BOOKS
E.C. McMullen Jr.'s
short story
CEDO LOOKED LIKE PEOPLE
in the anthology
FEAR THE REAPER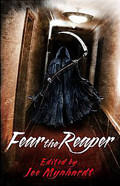 "This Ray Bradbury-esque is one of the most memorable and one of the more original stories I've read in a long time."
- Amazon Review

HORROR 201:
The Silver Scream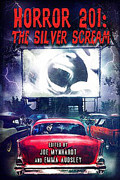 Filmmaker's Guidebook
featuring
RAY BRADBURY,
JOHN CARPENTER,
WES CRAVEN,
TOM HOLLAND,
E.C. McMULLEN Jr.,
GEORGE A. ROMERO,
and many more.



Extensively quoted in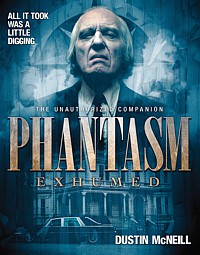 PHANTASM
EXHUMED
The Unauthorized Companion

Also
IN CINEMA
E.C. McMullen Jr.
Head Production Designer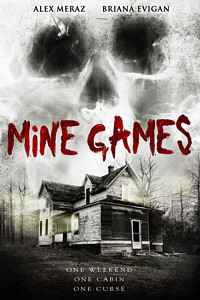 MINE GAMES


(Starring:
JOSEPH CROSS, BRIANA EVIGAN,
ALEX MERAZ)

Dept. head
Special Effects Make-Up
(SFX MUA)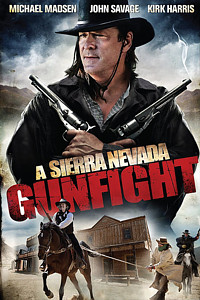 A SIERRA NEVADA
GUNFIGHT
(MICHAEL MADSEN & JOHN SAVAGE).

Production Designer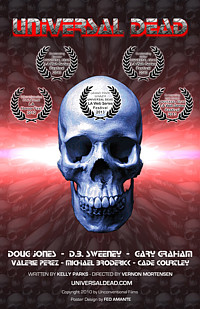 UNIVERSAL DEAD
(DOUG JONES,
D.B. SWEENEY,
GARY GRAHAM)

ART DIRECTOR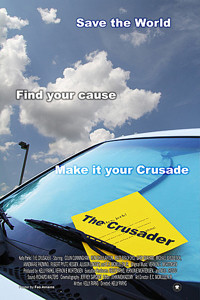 THE CRUSADER
(COLIN CUNNINGHAM,
GARY GRAHAM)
Review by
E.C. McMullen Jr.

ATTACK OF THE KILLER TOMATOES

- 1977
USA Release: Oct. 8, 1978
Four Square Productions, NAI Entertainment
USA: Rated R
There have been times when Hollywood has looked at came-from-out-of-nowhere successful cheapos and shook their heads in amazement. What makes a cult movie? What's more, why are they invariably cheap and tacky?
Whether Hollywood has looked outside of itself (THE TEXAS CHAINSAW MASSACRE, DEAD ALIVE) or within (PHANTOM OF THE PARADISE, THE ROCKY HORROR PICTURE SHOW) the studio suits have been left puzzled. Corporate boardroom attempts at intentionally creating a cult movie have either missed the basket entirely (SHOCK TREATMENT) or bounced off the rim (BUCKAROO BONZAI).
The success of a movie in achieving cult status cannot be, it would appear, created by committee. And yet, when one's film bombs at the box office, one can only hope for cult status. Rarely is a movie phenomenally successful at the theater AND on video AND grabs that special group of fans that will buy anything and everything associated with the flick. In fact, I can only think of one example and that would be Star Wars.
ATTACK OF THE KILLER TOMATOES, released a year after Star Wars in 1978, may have (slightly possible) after nearly 30 years, cleared $100 million in the world gross figure (compared to Star Wars grossing that and more in just one year). But then, for a movie that only cost a few thousand to make, $100 mil spread over 27 years is still over $3,700,000 every year and that ain't chump change!
What is the attraction of such a film? Well, for starters, ATTACK OF THE KILLER TOMATOES is really cheap. And I mean SO VERY REALLY cheap - and it makes sure you never forget it!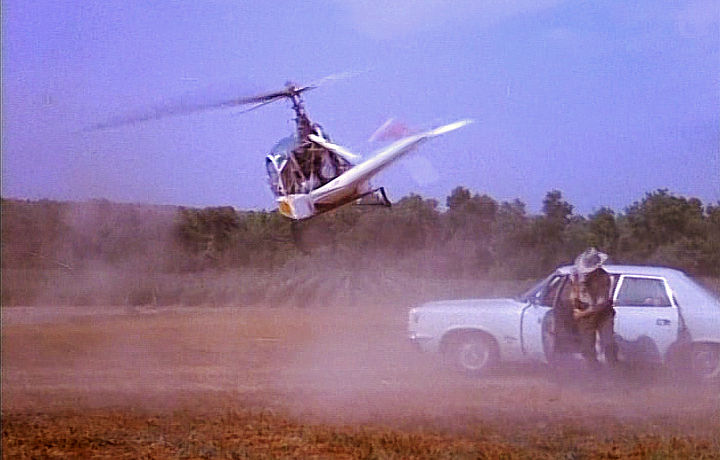 HOW CHEAP WAS THIS MOVIE?
It was SO cheap their cheap pilot accidentally crashed a rented
helicopter, nearly killing their star, and thus trippling their budget!
If the title didn't warn you, then the boom mike at the top of the screen, the poor quality of the film (and how it changes tone even within the same scene), the really awful soundtrack, Puberty Love, and the title song.
Some sets are so small that actors have to crawl over each other getting in and out of the room. ATTACK OF THE KILLER TOMATOES is more than just a loving homage to the really cheapo monster flicks of the 50s and 60s, it freaking hammers them into the ground with an almost more "savoir faire" than thou attitude (or for you Texans who don't speak French, "I don't give a shit!", 'tude).
ATTACK OF THE KILLER TOMATOES is almost repugnantly proud of its cheapness. Or as Frank Zappa lovingly called it, cheapnis.
In 2004, a brand new black and white movie called THE LOST SKELETON OF CADAVRA, attempted a return to the cheapnis and poor storylines of those same kinds of films.
It was horribly bad.
How bad?
It was like watching an extended Saturday Night Live skit where the actors know that they're bombing, the cue card guy has run out of cards, and one moron keeps repeating a single word that he hopes will be a catch phrase and eventually illicit a laugh (in the case of this flick, that word would be "scientist", and oh how it was pummeled into the ground!)
What sets Producer, Director, and Co-Writer, John De Bello's ATTACK OF THE KILLER TOMATOES apart from more recent attempts is that he didn't have his actors behave as if they were slumming and could, if they really wanted to, be better than the script. Along with co-writers, Costa Dillon and J. Stephen Peace, De Bello's humor wasn't self referential, smirky and pretentious. ATTACK OF THE KILLER TOMATOES remains entertaining because it is exactly a raw, unexpurgated, laconic, bizarre, cheap, and funny piece of lowbrow humor that is never cruel.
But wait! I haven't told you what the movie is about! See the title? ATTACK OF THE KILLER TOMATOES? That is exactly what it is about!
All 5 Negative Shriek Girls.






This review copyright 2004 E.C.McMullen Jr.