Review by
Paul V. Wargelin

VAMPIRE HUNTER D

- 1985
USA Release: March 26, 1993
New Line Cinema
Rated: Australia: R / Finland: K-18 France: -12 / Germany: 18 / Norway: 18 / Sweden: 15 / UK: 18 / USA: R
"This Story Takes Place in the Distant Future.
When Mutants and Demons Slither Through a World of Darkness."
So begins what has evolved into an Anime cult classic, VAMPIRE HUNTER D. Unlike most Japanese animated films, D is not based on manga, but on Kyuuketsuki Hantaa "D", the first in a series of novels by Hideyuki Kikuchi (WICKED CITY, DEMON CITY), with character designs by Yoshitaka Amano (GATCHAMAN, aka G-FORCE / BATTLE OF THE PLANETS; the graphic novel SANDMAN: THE DREAM HUNTERS and the video game character designs for FINAL FANTASY). For a first time viewer, this clever blend of past and future, fantasy and horror, and super-heroics and science fiction, is a surreal visual feast.
It is the year 12,090 AD (so states the video box of the recent re-release from Urban Vision Entertainment). Doris Lang (Barbara Goodson: MOTEL HELL, "WHAT'S UP, HIDEOUS SUN DEMON?", GRIM FANDANGO [VG]) is a busty, blond pig-tailed, young woman who protects her farmland from mutants with a laser rifle and electrical cat o' nine tails bullwhip. But she's no match for Count Magnus Lee (Seizô Katô) , a millennia-old vampire, who's chosen Doris as his latest consort, branding her neck with puncture wounds.
Enter D (In Japanese, Kaneto Shiozawa: VAMPIRE PRINCESS MIYU, CURSE OF THE UNDEAD YOMA, DEVIL HUNTER YOHKO: 3) a vampire hunter, riding into the village on a stormy night astride a cybernetic horse. Cloaked in black and navy blue, he is the epitome of the anti-hero - silent, skilled, deadly, and mysterious. His appearance (resembling the pulp hero, The Shadow) reflects his mythical heritage - part samurai, part gunslinger, and part supernatural entity. Once D (in English, Michael McConnohie: DIABLO II [VG], DIABLO II: Lord Of Destruction [VG]) agrees to free Doris (in Japanese, Michie Tomizawa) from the Count, he takes up residence in her home, infecting her kid brother Dan (Keiko Toda) with a case of hero worship.
But the Count is only one of many adversaries D must confront in his mission to defend Doris. The villagers, aware of Doris being bitten (thanks to Greco, the mayor's smarmy son who Doris rejected), want her isolated from the populace. Ramika, Count Lee's daughter, would rather see Doris dead than have her inferior human blood mingle with the House of Lee. And the mutant Reiginsei (Kazuyuki Sogabe), who looks like Billy Idol, is desperate to prove his worth to the Count so he will be permitted to join the vampire clan.
Across a landscape at once both desolate and fertile, and into a castle, D joins battle with many creatures including a werewolf, witch, giant Golem, serpent siren succubi, and other mutants so bizarre words won't do them justice.
And all the while, D must battle his own nature as a dhampire (the offspring of a vampire and a human). Serving as both his conscience, and the darker side of his personality, is a Symbiot in the form of a face on his left hand, capable of thinking (and acting) independently of D. The Symbiot reprimands him for his growing love for Doris and Dan, while taunting him about his bloodlust, his honorable mission, and his noble ancestry.
Like most translated Anime, this English language version of VAMPIRE HUNTER D, adapted, produced, and directed by Carl Macek with dialogue by Tom Wyner (from the original script by Yasushi Hirano and direction by Toyoo Ashida, TV's FIST OF THE NORTH STAR), loses some credibility with its combination of a corny script and miscast voice actors.
The village setting appears to be Eastern Europe and the Bela Lugosi-esque accents of Count Lee (named perhaps in honor of Dracula actor Christopher Lee?), Ramika, and Greco seem to confirm this (actually Ramika sounds like the Baroness from the G.I. Joe cartoon of the mid-1980s, while Greco sounds like Peter Lorre). These clich'd accents clash with the flat monotones of the rest of the cast.
The most annoying voice and character is Dan in his "come back Shane" role. His high-pitched British accent belongs in a film adaptation of a Dickens novel rather than here, and his dialogue is grating. There's a scene where D preaches to Dan about remaining strong for his sister that is awkward and doesn't work in the context of the rest of the film (in the translated script from the Japanese version of this scene, the dialogue is a little bit better).
Paul V.W. says:
"Special thanks to the folks who run
AltVampyres whose section
VAMPIRE HUNTER D
helped me with the proper spellings of the characters' names."

FeoNote:
The English translation of VAMPIRE HUNTER D didn't make it to American shores until 1993. This is a review of that version.
The animation is impressive (including trademark Anime blood and gore), even though the editing is a little rough around the edges. One irritating problem is a recurring stock footage moment of Count Lee on his throne, head resting on his hand in boredom. The reason the director decided to reuse this shot may be revealed in the Count's explanation of why he wishes to marry Doris, but it also bores the audience.
It is the eccentric cast of characters, obsessed with their own motivations, which help the film rise above its flaws. Ramika's racism, Greco's cowardly, crafty greed, and Reiginsei's desire for acceptance present obstacles to D as much as the physical combat.
In addition to its layers of fantastical action, VAMPIRE HUNTER D also explores classicism and intolerance. This is hierarchy-based world of aristocratic vampires, slave mutants, and humans as cattle. One character's description of a prison for vampire victims echoes Jewish concentration camps (or perhaps Japanese-American internment camps?). The villagers flee from the bitten Doris with all the ignorant paranoia of people frightened of AIDS victims.
All in all, VAMPIRE HUNTER D delivers. It's a solid, entertaining spectacle.
Four shriek girls





This review copyright 2000 E.C.McMullen Jr.
VAMPIRE HUNTER D

BLU-RAY
GRAPHIC NOVEL
E.C. McMullen Jr. is a participant in the Amazon Services LLC Associates Program, an affiliate advertising program designed to provide a means for sites to earn advertising fees by advertising and linking to amazon.com.
BUY BOOKS FROM
E.C. McMullen Jr.
WILLOW BLUE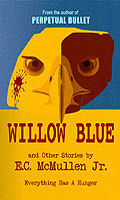 "'Willow Blue' will burrow under your skin and stay there long after you've put the book down."
- Jeffrey Reddick, Creator of
FINAL DESTINATION

PERPETUAL BULLET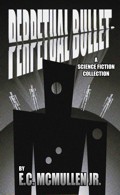 "'Some People' ... may be the standout story in the book."
- John Grant, Infinityplus

IN OTHER BOOKS
E.C. McMullen Jr.'s
short story
CEDO LOOKED LIKE PEOPLE
in the anthology
FEAR THE REAPER


"This Ray Bradbury-esque is one of the most memorable and one of the more original stories I've read in a long time."
- Amazon Review
HORROR 201: The Silver Scream
PAPERBACK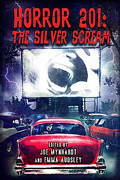 Filmmaker's Guidebook
featuring
RAY BRADBURY,
JOHN CARPENTER,
WES CRAVEN,
TOM HOLLAND,
E.C. McMULLEN Jr.,
ED NAHA,
GEORGE A. ROMERO,
and many more.
Extensively quoted in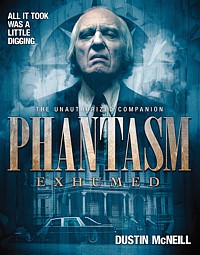 PHANTASM EXHUMED
The Unauthorized Companion

Robert S. Rhine's
SATAN'S 3-RING CIRCUS OF HELL


Forward by
GAHAN WILSON,
FEO AMANTE.
Featuring comics by
WILLIAM STOUT,
HILARY BARTA,
STEVE BISSETTE,
SPAIN RODRIGUEZ,
FRANK DIETZ,
JIM SMITH,
TONE RODRIGUEZ,
FRANK FORTE,
ERIC PIGORS,
ALEX PARDEE,
MIKE SOSNOWSKI,
OMAHA PEREZ,
DAVID HARTMAN,
D.W. FRYDENDALL,
SHANNON WHEELER,
VINCENT WALLER,
JACOB HAIR,
NENAD GUCUNJA,
STEVEN MANNION,
NORMAN CABRERA,
and more!
ALSO
IN CINEMA
E.C. McMullen Jr.
HEAD PRODUCTION DESIGNER


MINE GAMES
(Starring:
JOSEPH CROSS, ALEX MERAZ, BRIANA EVIGAN)
Dept. head
SPECIAL EFFECTS MAKE-UP
(SFX MUA) and Michael Madsen's stunt double on the movie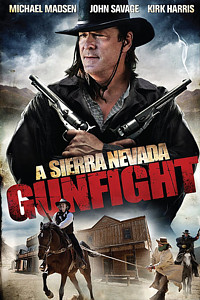 A SIERRA NEVADA GUNFIGHT
(Starring:
MICHAEL MADSEN and JOHN SAVAGE).

PRODUCTION DESIGNER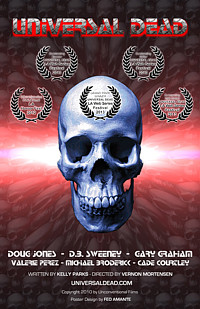 UNIVERSAL DEAD
(Starring:
DOUG JONES, D.B. SWEENEY, GARY GRAHAM)

ART DIRECTOR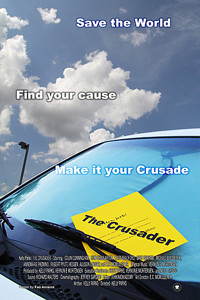 THE CRUSADER
(Starring COLIN CUNNINGHAM, GARY GRAHAM)