BLOOD OF ANGELS
By Robert J. Randisi
Leisure Books
ISBN 0-84395476-0
BLOOD OF ANGELS by Robert J. Randisi is a tightly woven and well written story with several interesting plot twists. There is trouble in the Midwest.
In Chicago, young boys are being murdered and in St. Louis, young girls. The MO of the murders are strikingly similar, right down to the age of the victims and the fact that they're abducted and murdered within a few days of each other.
Is it one killer moving between the two cities, two working together, two working separately with similar methods or is one a copycat?
These are just some of the questions faced by Randisi's hero, Detective Joe Keough. He's now with a federal task force. His partner, Agent Harriet Connors, goes to Chicago and Joe returns to his old stomping grounds in St. Louis.
Faced with a very unique case and friction from the local authorities in both cities, Joe and Harriet move through the evidence at a steady pace. The plot twists are interesting and well written but if you're sharp and pay attention none of them will come as much of a surprise.
The novel also presents us with the question of what makes a serial killer - the question of nature vs. nurture. I like a novel that makes me think on several levels simultaneously and this one definitely fills the bill.
Overall, I found it to be an enjoyable read and there was enough background information - delivered very nicely in concise, bite-sized chunks - that I didn't feel lost even without having read Randisi's previous Joe Keough novels.
This wasn't a high-paced page turner for me but it did hold my attention and keep me on my toes, if not on the edge of my seat. I rate this as a very solid Three BookWyrms leaning toward Four.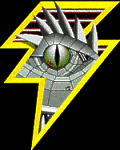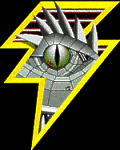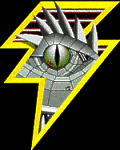 This review copyright 2005 E.C.McMullen Jr.