THE ANCIENT TRACK: The Complete Poetical Works of H. P. Lovecraft
- 2002
Edited by S. T. Joshi
Night Shade Books
557 pp. $40.00
ISBN 1-892389-15-0
Howard Phillips Lovecraft will forever be remembered as one of the most important and influential horror authors of the 20th Century. His tales of cosmic terror created an entire sub-genre of terror tales, known as the Cthulhu Mythos. Many authors who went on to find their own voice and success - such as Ramsey Campbell and Robert Bloch to name just two-began their careers doing pastiches of Lovecraft's work. But his fiction was only one facet of his writing. He was a voluminous correspondent and very fond of verse, particularly heroic couplets that were considered old fashioned even in his own time, where free verse was beginning to become dominant. Lovecraft scholar S. T. Joshi and Night Shade Books have performed an important service to the literary world by collecting every bit of Lovecraft's poetry known to exist in one comprehensive volume.
The majority of the credit goes to editor Joshi, who has done an enormous amount of research on the author. He provides exhaustive notes on every poem included, telling where it was originally published, clarifying obscure and personal references and relating them to the body of his work. The book is divided into ten sections: Juvenilia, Fantasy and Horror, Occasional Verse, Satire, Seasonal and Topographical, Amateur Affairs, Politics and Society, Personal, Alfredo; a Tragedy (Lovecraft's only verse play) and Fragments. Nothing is left behind. Even poems in which some words are illegible and one whose title exists, but the text is lost, are included. The result is the one definitive edition of all his verse, good, bad and indifferent.
The downside is that despite his great love of verse, Lovecraft was not a great poet. Most of his work is competent at best, with occasional flashes of brilliance. He was the first to admit that, so I'm not telling tales out of school. The book's real importance is in providing illuminations on the thoughts, philosophies and personality of Lovecraft. Some of the things I learned did not endear me to the man. Two particularly outrageous poems, "De Triumpho Naturae" and "On the Creation of Niggers" reveal Lovecraft as a virulent racist who saw blacks as sub-human*. On the other hand, despite having deep regard for the Teutonic soldier, he was deeply opposed to tyranny.
For the serious Lovecraft collector and student, THE ANCIENT TRACK is indispensable. It's also easy to use, as appendices provide a chronology of the poetry and indexes of titles and first lines. Though most of the poetry itself is mediocre, Joshi's careful attention to detail and thoroughness earn this collection three book wyrms.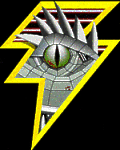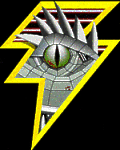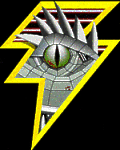 This review copyright 2002 E.C.McMullen Jr.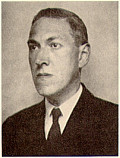 HOWARD PHILLIPS LOVECRAFT
(1890 - 1937)
Certainly a racist due to his environment, Lovecraft was, at first, a firm believer in the values his elderly and timid aunts, and community, instilled in him at an early age. Too physically weak to be a world traveller (people were often hit hard by childhood disease back then, suffering the after effects for the rest of their brief lives), Lovecraft grew as a human being, and little by little threw off the shackles of intolerence and ignorant racism thanks to his correspondence with a wide diversity of people all over the world.
So intrigued was Lovecraft by the body of knowledge, mindsets, and values different from his own, that his letter writing overtook and replaced his fiction writing.
Lovecraft's personal growth as a human being was cut short by his early and untimely death from cancer.
Lovecraft scholar, S. T. Joshi is from India, a country that has suffered greatly from its own instilled racism (caste system). The younger Lovecraft would have been surprised indeed to find that a person like Joshi would be his most recognized fan.