Link to us!



If you would like to use the graphic above, just save the icon image to your server and link it back to feoamante.com!
A TICKET TO THE BONEYARD: A Matthew Scudder Crime Novel
- 1991
By Lawrence Block
Avon
ISBN 0-380-70994-5
Lawrence Block is one of the most prolific authors in the history of crime fiction, up there with the immortal John D. MacDonald, creator of the brilliant Travis McGee series. In fact, aficionados of noir almost universally praise his hero Matthew Scudder as a fascinating and troubled character in much the same way they do McGee.
Matt Scudder, a recovering alcoholic who used to be a police detective, operates loosely as a private eye, but sans license. He has deep friendships with folks on both side of the law, and moves his boundaries back and forth rather easily, as any given situation may require. What makes him so intriguing is the deep moral center he manages to cling to, despite his tendency to bend, if not break every rule.
In the solid A TICKET TO THE BONEYARD, Matt's former girlfriend, a high-class call girl named Elaine, contacts him to say she has been threatened. Twelve years prior, Scudder and Elaine conspired to incarcerate one James Leo Motley, who had been stalking and harassing her. In the absence of real evidence, the then detective Scudder had faked a gunfight, planted a "throw-down" weapon on Motley and persuaded Elaine to testify falsely. Motley, who feels deeply wronged, is finally out of jail and seeking his revenge.
This crazy bastard is so obsessed, in fact, that he begins to murder vague acquaintances of Scudder's, even people with the same last name, just to up the tension, guilt and fear. Meanwhile, while Scudder searches for him, Motley phones and terrorizes Elaine, describing many horrors yet to come.
This tale obviously owes a great deal to the aforementioned John D. MacDonald and his fascinating 1957 novel THE EXECUTIONERS, from which two film versions called CAPE FEAR were drawn (I happen to know that original title, because I own the 1957 paperback!). But Block manages to turn and twist the similar premise and make it his own in a skillful way, and the bloody dénouement is pure, amoral yet moral, Matt Scudder.
This is good escape fiction by a proven master.
A TICKET TO THE BONEYARD is a fun read, tightly plotted and wonderfully written. I give it four bookwyrms.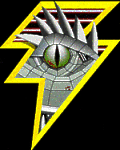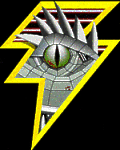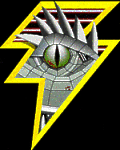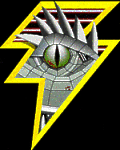 This review copyright 2002 E.C.McMullen Jr.