FEED BACK?
Write Us:
Feo Amante
Be sure to write:
Feo Reader
in the subject line else you may be bounced like JunkeMail
THE CORPSE LIGHT & OTHER TALES OF TERROR
by Dick Donovan,
Edited by Richard Dalby
Midnight House, 1999
272 pp.
$40

Cover Art by Allen Koszowski
All too often a writer comes along and makes a name for himself, only to be replaced by the next person in line. Only the most popular authors are kept in print throughout the years. Midnight House is changing that. They are dedicated to bringing back works that are forgotten and long out of print, so they can be enjoyed by the next generation.
Originally published only in England, Dick Donovan's collection, THE CORPSE LIGHT & OTHER TALES OF TERROR, has been reprinted, making the book available for the first time in 100 years.
The collection begins with an introduction, describing Donovan's life and works. Donovan was prolific in his day. He worked as a journalist at several newspapers, wrote guidebooks for Switzerland, and at one point he worked for the government and traveled the world. All of this experience is utilized in his fiction, which covered a variety of genres: romance, "hack," detective, crime, and the supernatural.
The book contains fourteen tales that range widely in style. The title piece, "The Spectre of Rislip Abbey" and "The White Raven" are typical ghost stories. Some, such as "The Astrologer" and "The Dance of the Dead", were more like dark fairy tales.
"Cave of Blood" was darker than most pieces in the collection. It is a story of rivalry in a small English village that has a very surprising and horrifying end. "The Mystic Spell" was another outstanding work. A weird story of Brazil told from the point of view of a member of the Spanish Consul, it is easily the eeriest piece. "The Doomed Man" made great use of atmosphere, taking place on a journey at sea. The imagery in this piece is excellent. The reader gets a clear picture of the ship's deck during a night-time squall.
Overall, this is a wonderful collection, a must-have for those who love classic tales. Donovan is easily readable and it is wonderful that his stories have been brought back into print. Donovan gifts us with something many of today's authors lack: a true sense of terror.
4 bookwyrms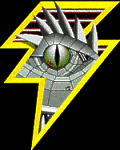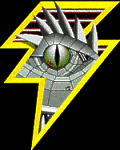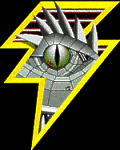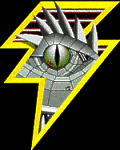 This review copyright 2001 E.C.McMullen Jr.