COVER
- 1987
by Jack Ketchum
Gauntlet Press
In person, Jack Ketchum is nothing but fun. Lots of writers are approachable, even affable, but few tip a drink and a story your way quicker than this gentleman. The former teacher, literary agent, and soda jerk (why do writers have so many past jobs?) could be a WD feature story on the right way to take on literary fame.
After you've read his words you'll wonder if you were looking THAT same guy in the eyes. As the author of the classics THE GIRL NEXT DOOR and OFF SEASON - Jack defined unflinching brutality in the written word. To quote The Village Voice on our subject author - "YECCH!"
Enough about Jack; lets talk about COVER. Originally released by Warner in 1987, the book fell by the wayside (read: out of print.) Gauntlet Press picked it back up for a 2000 release, providing not only the author's hard to find third book, but also a foreword by Jack, and afterword by Thomas Tessier, art by Neal McPheeters, and a collection of poetry and such entitled "Ephemera."
But what's up with COVER, you ask? I'd describe it all in just two words:
Tightly wound.
Tightly wound could describe the plot, which spins around a group of folks out for a weekend of camping, drinking, shooting, and general hanging out. It's an artsy and eclectic group, including - catch this - both the wife and the girlfriend of a famous but fading writer. It's a bit odd, I know, but Jack wove it well enough that it fits. Somehow. Anyway, this group suffers the mischance of setting their tents down on a chunk of real estate already zoned for marijuana farming by a Vietnam vet still only halfway home from the war. Let the stalking begin.
Tightly wound best describes the antagonist; the star of this particular review. He slips back and forth between his past and our present so seamlessly that he's almost a timegate personified. It's a painful slip, too, and this is where Jack excels. Our vet isn't a dark killing monster - he's human. He has a woman, see. And a child. But they're on the other side of this filmy fog that blocks his view of the real world. His only true connection to reality, and his only true friend, is his dog Pavlov. It's a very strong statement.
Tightly wound is the rest of the story. After you meet the players, the rest is a taut ballet between the hunter and the hunted. Close calls, miscalls, and serious hits - they're all part of your hurtling through the emotional spectrum of the prey and sneaking around inside the convoluted fissures of hunter thought.
It's a thing of beauty - I give it 4 BookWyrms.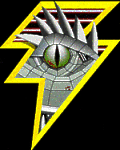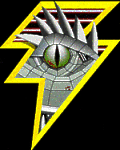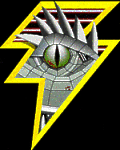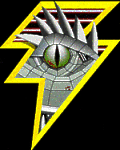 This review copyright 2001 E.C.McMullen Jr.