---
Link to us!



If you would like to use the graphic above, just save the icon image to your server and link it back to feoamante.com!
DARK DELICACIES III: HAUNTED
- 2009
Edited by Del Howison & Jeff Gelb
Running Press
HC 336 pages
ISBN: 0-76243648-4
Dark Delicacies is a bookstore located in Burbank, California owned and operated by Del Howison. Started in 1995, it has since become legendary amongst horror fans--largely due to the fact that Del is very supportive to indie horror writers. One can imagine that Howison has had the opportunity to meet and befriend many of the most talented writers in the business, and with this new anthology (edited with Jeff Gelb) he cashes in on those contacts. DARK DELICACIES III: HAUNTED is chock full of some of the best writers in the horror genre. Each story explores the many definitions of the word "Haunted" in clever and sometimes disturbing ways.

Simon Clark's opening story "Children of the Vortex" is a chilling look at medical experimentation brought out of the ashes of the cold war. His description of the medical experiments gone amok called "Man-Stars" put me in the mind of some early Clive Barker (back when he was a BOOKS OF BLOOD guy).

Another standout for me was Richard Christian Matheson's "How to Edit", which details the madness of what it's like to write. It clocks in at a short eight pages with the perfect ending. This one actually stuck in my head for days and days.

John Connolly gives one us a romantic ghost story "A Haunting" that took me by surprise. I felt that we were traveling over familiar ground when suddenly it got under my skin. This one packs an emotional punch that is very rare in many horror stories these days.

Gary Braunbeck's "Man with a Canvas Bag" was probably my favorite of the entire collection. It captures the Halloween of youth and offers us an unflinching look into a world of dead children. It will be a long time before I forget the character of the man with the canvas bag. This one will resonate with many readers and I truly hope it is not forgotten when it comes time to hand out Stoker nominations.

Axelle Carolyn's story "The Ressurection Man" brings us back to the Victorian days of the body snatchers. Carolyn brings to life this world in rich and vivid detail and I loved every damn second of it.

John R. Little offers us the disturbing "The Slow Haunting" about a little boy being haunted by his dead twin. This one induced shivers for me many times as I read. Though the ending was a bit trite and rushed, I found that this tale really got to me.

There are other standout's too, including great stories by Ardath Mayhar, Chuck Palahniuk, David Morrell, and Mick Garris. Even Clive Barker shows up with a brief poem.

Not all the stories are gems - Michael Boatman's story left me cold, as did Eric Red's pseudo "hood". And with Heather Graham's "Mist on the Bayou" can we PLEASE call a moratorium on vampires in New Orleans?

Despite some minor flaws this anthology is truly worthy of your time and effort. I highly recommend that you pick up this anthology as it makes the perfect read on a cool October evening.

4 BookWyrms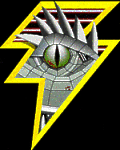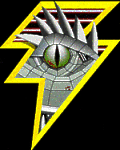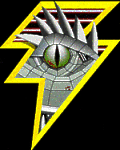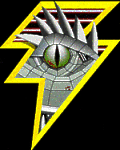 This review copyright 2009 E.C.McMullen Jr.