DEAD CAT ... BIGGER THAN JESUS Bedlam Chapbook #1
By Gerard Houarner & GAK
Publisher: Bedlam Press, an imprint of Necro Publications
List Price: $9.95


In the summer of 2000, Space and Time published the hugely entertaining DEAD CAT BOUNCE written by Gerard Houarner and profusely illustrated by GAK. It told the story of a half-mummified feline with plenty of attitude who finds a way to "bounce" back up to earth after the Egyptian cat-god Bast tells him to "eat sand". Written with minimalist language, the story captivated readers and writers alike, earning a Stoker nomination for superior achievement in short fiction. Entranced by the delightful character, many other well-known horror authors created their own Dead Cat stories, which were published in the Bedlam Press anthology DEAD CATS BOUNCING last year. Without a doubt, Dead Cat is earning friends and admirers wherever he goes. Now his creators are back with three all-new Dead Cat adventures
The introduction, written first-person in Dead Cat's voice, maintains the minimalist approach of the original story. Dead Cat details his rise to success and his conversation with God, in which he convinces The Almighty that he is in fact bigger than Jesus.
"Bad Denny and Dead Cat" is the fiction debut of artist GAK, in which Dead Cat teams up with a young miscreant who resembles Dennis the Menace, only wickeder. The two contrive a plot to raid an ice cream truck, which doesn't go down quite as planned. GAK handles the minimalist prose style well, telling a lean and amusing black comedy. As high as the demand on his artistic skills is, one can't help but hope GAK will try his hand at prose again.
Houarner is back in the author's seat with "Dead Cat's Secret of Eternal Life". Though the prologue of the story is in Dead Cat's voice, he quickly switches to a more traditional third person narrative style for the bulk of the tale. Dead Cat shows up at the door of a fanatical BUFFY THE VAMPIRE SLAYER aficionado just as she's settling in for a new episode. Before she can get over the fact that Dead Cat can talk, an animal rights activist being chased by the company whose laboratory he helped Dead Cat escape from, shows up. Company thugs arrive just behind him and mayhem ensues. It's all a good party to Dead Cat. This story marks an important evolution in Dead Cat's character. Although he's "talked" before as narrator, this is the first time he's spoken in English out loud to two-legs (humans). It does leave the question of what exactly happened to Dead Cat at the lab unanswered, but we can hope that's a story Houarner will fill us in on later.
"Black Cat Walking on Halloween" is written in first-person, but this time from the point of view of Bast, who has taken on the body of a black cat. As a god, it stands to reason that her manner of expressing herself is far more sophisticated than Dead Cat's. But this doesn't mean Dead Cat doesn't know a trick or two to teach her about how to make the most out of being dead, yet alive. Chances are she won't be asking him to eat sand again anytime soon. Though this story is as darkly humorous as any of the previous ones, it has the added bonus of sneaking in some pretty good life philosophy that's worth contemplating.
The only small disappointment is that this book is not as fully illustrated as the previous ones. GAK's full-color cover is gorgeous, as are his black and white interiors; there just aren't as many of them. It's not like you can get too much gakart!
This mini-collection stays true to the fun-loving black humor of the series, but also moves Dead Cat into new and exciting territory. It will please Dead Cat fans and leave them hungering for more - which will be forthcoming, as another multi-author Dead Cat anthology is in the works - and possibly win him new admirers. He may not really be bigger than Jesus just yet, but given time and more exposure he certainly does have a solid chance at becoming an iconic character. He earns three book wyrms for this effort.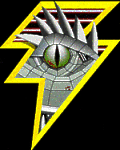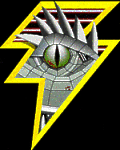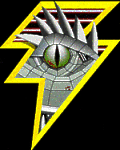 This review copyright 2003 E.C.McMullen Jr.