THE DRAGON FACTORY
- 2010
by Jonathan Maberry
St. Martin's Griffin
ISBN-10: 0312382499
ISBN-13: 978-0312382490
Trade Paperback - 496 pages
Some novels are fun, written to be a good beach read, taking you on wild adventures beyond the realms of your comfort zone or even your wildest notions. Others have the purpose of making you think, to explore ideas that take you into the realm of real possibilities, be they benevolent or monstrous.
In THE DRAGON FACTORY, Jonathan Maberry's second in his Joe Ledger series, he takes us on such a journey, a trip with great characters we immediately come to care about, a plot that grabs you by the collar on page one and seems to say, "come with me, I want to show you something." Before we're let go, we've been through firefights, love interests, cavern explorations, fantastical creatures , frighteningly real and evil enemies, infiltrations, mysteries, gambits, and countermoves. Everything in this book unfolds gradually through superbly told story, and very little is what it seems to be at first glance.
And the science, all well researched, is terrifyingly plausible, and when it isn't, Maberry tells us what his frightening geniuses had to do to make it even temporarily or partially so.
This is my favorite kind of book. It qualifies as whatever kind of read you want it to be: an escapist ride or a well-thought-out indictment of the misuse of technology. It's got something for every kind of reader out there, and it's action from beginning to end.
Here's the plot.
After wrapping up the difficulties presented in PATIENT ZERO, Joe Ledger still has problems. Of course a man who works for the Office of Military Science – the shadowy government agency that deals with scientific threats to national security – is going to have greater problems than you and I. And not all Joe's problems are external ones.
First, the vice-president of the United States has targeted the OMS for dismantling, and, while the president is away ill, the veep orders the NSA to bring in all members of the OMS they can find, preferably detained and under arrest.
Second, while Joe fights for his freedom, he receives the assignment of uncovering what could be a threat to the entire world – some documents hidden away in a high-security storage facility point to frightening possiblities thought left behind years ago.
So Joe and his team has to fly back and forth across the country following leads to find out who's spreading designer viruses targeting minorities. And he has to do all this while keeping secret his intraagency romance with sexy, capable Major Grace Courtland.
As with all excellent thrillers, the bad guys are very cool. There's two separate and constantly battling groups: Cyrus Jakoby and his companion, Otto, have started what they call the "Extinction Clock" by releasing designer diseases all over the world with the purpose of ensuring white survival. Jakoby's children, aptly named Paris and Hecate, also have a genetic agenda, but think they have their father under complete control.
They don't.
Joe and the team, under the direction of a man cryptically named Church, who likes vanilla wafers, have to find them, and stop them before the extinction clock reaches its climax.
Written like a combination of the best of Tom Clancy, Ian Fleming and Len Wein, THE DRAGON FACTORY is a visual thriller, presenting a page-turning plot with all the twists of a great science-fictionesque spy story, complete with purposely campy dialogue in all the appropriate places. But Maberry's real genius lies in letting the reader in on just the right amount of the plans made by both sides, so when the good guys fall into carefully laid traps, the reader sees it coming, all the while saying, "No, don't go there!"
You need to read THE DRAGON FACTORY; it's not only a compelling military thriller, but is also a masterwork of the most frightening of cautionary tales. Five bookwyrms.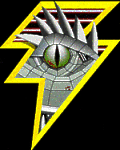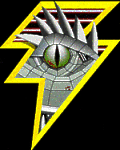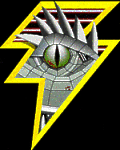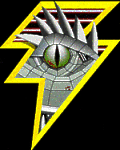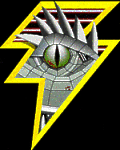 This review copyright 2010 E.C.McMullen Jr.