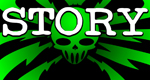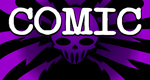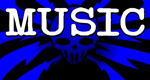 You Support This Site
When You Buy My Books
E.C. McMullen Jr.
PERPETUAL
BULLET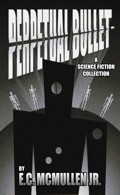 "'Some People' ... may be the standout story in the book."
-

John Grant

, Infinityplus

E.C. McMullen Jr.
WILLOW BLUE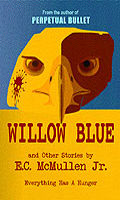 "'Willow Blue' will burrow under your skin and stay there long after you've put the book down."
- Jeffrey Reddick, Creator of
FINAL DESTINATION

IN OTHER BOOKS
E.C. McMullen Jr.'s
short story
CEDO LOOKED LIKE PEOPLE
in the anthology
FEAR THE REAPER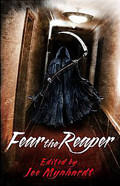 "This Ray Bradbury-esque is one of the most memorable and one of the more original stories I've read in a long time."
- Steve Isaak,
Goodreads

HORROR 201:
The Silver Scream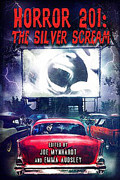 Filmmaker's Guidebook
featuring
RAY BRADBURY,
JOHN CARPENTER,
WES CRAVEN,
TOM HOLLAND,
E.C. McMULLEN Jr.,
GEORGE A. ROMERO,
and many more.
Review by
Regina Mitchell

IS THIS WORTH IT?


TIP JAR




EL DIA DE LOS MUERTOS

- 2002
by Brian A. Hopkins
Publisher: Earthling Publications
List Price: $30
Earthling Publications is a newer small press, but one that sticks out from the crowd for its high production values and quality work. The book itself is gorgeous with a glossy dust jacket (with beautiful artwork by John Picacio) and a tightly bound cover. Notably absent are the typos and printing errors that seem to plague many of the smaller presses.
EL DIA DE LOS MUERTOS is the story of Richard Bennington, an American archaeologist who lived in Mexico with his wife and daughter. During the last earthquake his daughter was killed, and his marriage fell apart. However, Bennington doesn't give up. Determined to have his family reunited, he calls upon ancient rites, the Aztec New Fire Ceremony, to call up old gods and hopefully resurrect his daughter and, in turn, his marriage.
TRIVIA
Hopkin's EL DIA DE LOS MUERTOS won the 2002 Bram Stoker Award for Superior Achievement in Long Fiction. Two author's won that year.
Brian A. Hopkins tied with Thomas Ligotti's book, MY WORK IS NOT YET DONE.
Both books beat out Neil Gaiman's CORALINE which was also nominated for this entry. CORALINE won the 2002 Stoker for Superior Achievement in a Work for Young Readers.
The first half of the book sets the stage with Bennington recounting his relationship with his wife and the role Fate has played in their lives. It is obvious that Hopkins did his research for this book, but at times that research seems to overpower the story.
Bennington's relationship with his wife was one of the most gripping parts of the story. I would love to have seen more on that relationship and a little less of Bennington's lectures on Aztec history.
I also had to wonder about some of the stereotypical statements that were made on the Mexican culture; I expect that someone who lived in Mexico for eleven years and chose to raise his child there would have seen through at least some of the generalizations that are made throughout this book.
All in all, EL DIA DE LOS MUERTOS is a short but gripping read. The story is compelling as the reader pieces together the pieces of Bennington's life, and it really takes off at the halfway point, when Bennington begins trying to put his family back together. It truly is a book that makes you want to know what happens next and Hopkins' style will appeal to fans of literate horror fiction.
I give it 3 bookwyrms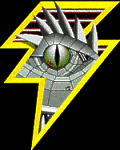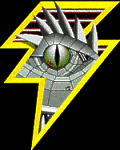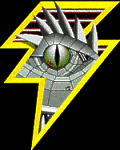 This review copyright 2003 E.C.McMullen Jr.