THE FOOTPRINTS OF GOD
by Greg Iles
Pocket Books
ISBN 0-74345414-6
Dr David Tennant has the ear of the President; that's why he's here, at Trinity; that's why the rest of the Trinity team hate him; that's why his colleague and friend Dr Andrew Fielding has just been found dead in his lab.
But what is Trinity?
Only six men in the world know, and one of them is already dead.
Greg Iles is the author of best selling books DEAD SLEEP and SLEEP NO MORE and one of the stand-out features of this great mainstream writer is his ability to step outside normal genre boundaries and weave a completely unique story with each new book. No two Iles books are the same; his DEAD SLEEP was about a serial killer artist; his SLEEP NO MORE was about sexual possession and body haunting; this novel THE FOOTPRINTS OF GOD is about....
Well, God, in fact.
But before we get to the implications of that revelation, let me tell you a little more about Dr David Tennant. He has quite a mental problem. He hallucinates and suffers from narcolepsy. As part of his employment on the Trinity project he has been assigned a psychiatrist, Rachel Weiss. The fate of Dr Tennant and his psychiatrist become intimately linked as this story unfolds at break-neck speed.
Peter Godin is the mastermind behind Godin Supercomputing, manufacturers of the most powerful mainframes in the world. He has made billions from his defence contracts and now he has the ultimate plan. In a military base at White Sands a surreal machine is taking shape that is about to rewrite what we understand about the Universe and how we interact with it as humans. The Trinity project promises to take Artificial Intelligence to the next level. No simple 'thinking machine' that can pass the Turing Test this time. Trinity is something that goes way beyond today's technology and threatens to rupture contemporary society, politics and morals. Trinity will be a real eye opener onto the way the world could be, the benefits to mankind could be enormous. The only problem is they don't know how they'll control it when it goes online. They won't know what they've created.
THE FOOTPRINTS OF GOD is a 500-page book but it's easy to read in a couple of sittings. You are carried along not only by the driving narrative, the insightful prose and the scientific surety but also by the compassion Iles imbues in his two lead characters, even the supporting cast are well fleshed out. You care about all the people in this book. And by association, you care about the story, no matter how fantastical or insane it becomes.
As the book races to its manic conclusion, this reviewer was reminded of the 1980's film WAR GAMES with its bewildering predictions of nuclear holocaust and campily enacted nuclear threat but this book doesn't just piss about with simulations, it launches the missiles into global conflict and leaves the reader wondering how the Hell this story can be resolved. The clock is ticking and only one man, Dr David Tennant, has the answer. But at this late stage he's in a coma with only sporadic bouts of REM sleep disturbing his catatonia, his psychiatrist Rachel Weiss is unable to revive him...
A great book.
FIVE SCREAMING BOOKWYRMS OUT OF FIVE.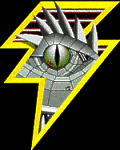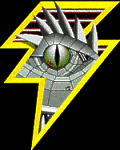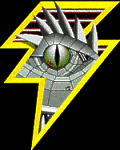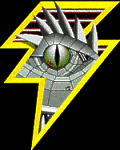 This review copyright 2004 E.C.McMullen Jr.