Review by
Garrett Peck

DARK DREAMERS: Facing the Masters of Fear

- 2001
Photography by Beth Gwinn - Commentary by Stanley Wiater
Cemetery Dance Publications
223 (oversize) pages
$40 trade
$75 limited
$300 lettered
ISBN 1-58767-024-0
Even though I agree with Stephen King's sentiment "It is the tale, not he who tells it," it seems to me that works of fiction are very much the product of the intellect and personality of their creators. Therefore knowing something about the person who wrote the book or story you liked can increase your understanding and appreciation for their work. Sometimes something as simple as knowing what the author looks like puts a different spin on their works. Many books provide a photograph of the author, but many others do not. If you're interested in knowing what your favorite horror authors look like, then you will find this new book of photography an essential purchase.
The book serves as a companion piece to Stanley Wiater's Dark Dreamers television program. The show has been running in Canada and hopes for the sale of U.S. broadcast rights are still alive. I've seen several episodes that Wiater brought to conventions such as WHC and Necon this year, so I really hope someone in the states will pick up this show.
Though authors make up the majority of subjects, they are not the only horror mongers profiled. The book also covers major artists, filmmakers, actors and special effects wizards in the field.
The real test of photographic portraits is how well the photographer captures the personality of their subject. Though I have not been blessed to meet every one of the subjects in this book, I do know quite a few of them. I can verify that Beth Gwinn has done an amazingly good job at portraying the essence of her "models." Some of her success can be attributed to the fact that many of the subjects were photographed in their own homes. (That doesn't account for all of them, however, as many other were shot at conventions.)
Take for instance her portrait of F. Paul Wilson. Wearing a Gahan Wilson T-shirt and shorts and sporting a playful grin, Beth capture's Wilson's sense of wonder and amusement. I've seen many pictures of Paul, and even have a few of my own. No other photograph I've seen has so perfectly rendered his personality.
Or take her portrait of Jack Ketchum. Most of the photographs found on his books show a very serious and downright professorial looking fellow. Certainly, his books read that way. If you've ever met Jack at a convention, however, you know this is not at all what he is like in person. He fairly glitters with energy and enthusiasm and can out-party just about anyone. Gwinn's portrait captures both sides of his nature. The right side of his face appears very studious, with the eye looking up towards the brow, indicating deep thought. The left side of his face has a Jack Nicholson-like lifted eyebrow that points up his fun-loving side.
The photo of Stephen King, taken about seven months before his accident, shows a pensive, withdrawn figure. It's almost like he was sensing even then what would befall him shortly.
Along with the photographs are commentary by the authors compiled by Stanley Wiater, who has interviewed more Dark Dreamers than anyone. His choice of commentary compliments the portraits immensely. Wiater also lists up to six recommended works by the subject.
In all, there are over 100 photographs in the book, including several folks who are sadly no longer with us (Robert Bloch, Karl Edward Wagner, Richard Laymon). It also features an introduction by Clive Barker, who was the best choice imaginable, as he is an author, artist and filmmaker and fits in every category covered. This is a volume that no serious student of horror-whether in literature, art or film-will want to be without.

Five BookWyrms for a job very well done.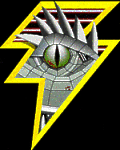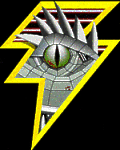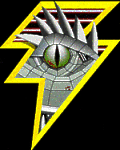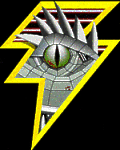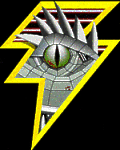 This review copyright 2002 E.C.McMullen Jr.
E.C. McMullen Jr. is a participant in the Amazon Services LLC Associates Program, an affiliate advertising program designed to provide a means for sites to earn advertising fees by advertising and linking to amazon.com.
LOVE THIS SITE?




KEEP IT GOING WHEN YOU BUY MY STUFF!
LOVE THIS SITE?
Support it when you buy from
E.C. McMullen Jr.
PERPETUAL BULLET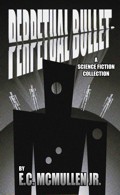 "'Some People' ... may be the standout story in the book."
- John Grant, Infinityplus

WILLOW BLUE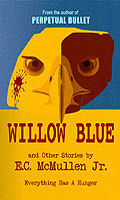 "'Willow Blue' will burrow under your skin and stay there long after you've put the book down."
- Jeffrey Reddick, Creator of
FINAL DESTINATION

IN OTHER BOOKS
E.C. McMullen Jr.'s
short story
CEDO LOOKED LIKE PEOPLE
in the anthology
FEAR THE REAPER


"This Ray Bradbury-esque is one of the most memorable and one of the more original stories I've read in a long time."
- Amazon Review
HORROR 201: The Silver Scream
PAPERBACK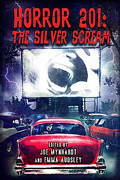 Filmmaker's Guidebook
featuring
RAY BRADBURY,
JOHN CARPENTER,
WES CRAVEN,
TOM HOLLAND,
E.C. McMULLEN Jr.,
ED NAHA,
GEORGE A. ROMERO,
and many more.
Extensively quoted in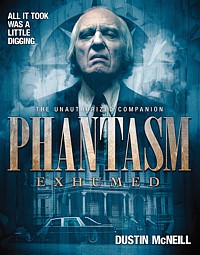 PHANTASM EXHUMED
The Unauthorized Companion

ALSO
IN CINEMA
E.C. McMullen Jr.
HEAD PRODUCTION DESIGNER


MINE GAMES
(Starring:
JOSEPH CROSS, ALEX MERAZ, BRIANA EVIGAN)

PRODUCTION DESIGNER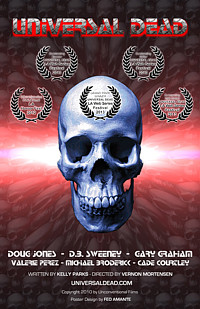 UNIVERSAL DEAD
(Starring:
DOUG JONES, D.B. SWEENEY, GARY GRAHAM)

ART DIRECTOR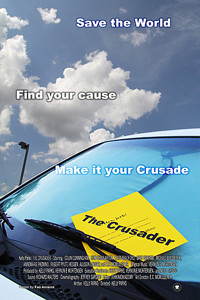 THE CRUSADER
(Starring COLIN CUNNINGHAM, GARY GRAHAM)