DARKERS
- 2000
by Lisa DuMond
Hard Shell Word Factory
387 pp., download or disk,
ISBN: 1-58200-584-2
E-books have become a haven for younger authors who have the audacity to write outside the traditional boundaries of genre. Lisa DuMond's DARKERS is a prime example. Though it's being marketed as horror/dark fantasy, which is appropriate given that it features vampires, werewolves, witches and zombies, it also uses the conventions of many other genres. The setting, a satellite station known as Hades, is pure science fiction. The plot begins as a noir mystery and develops along the lines of a thriller. There's also a great deal of humor, so it has a sharp satirical edge as well.
Hades makes for a fascinating setting. It's a world where the Darkers, those supernatural beings listed above, can pursue their lifestyles openly and without discrimination. The population is a mix of Darkers and regular humans. DuMond fleshes this world out in great detail, making it thoroughly believable. She covers all the technological, sociological and commercial aspects of her odd civilization. Each chapter ends with an excerpt from the resident's guide published by the Hades Chamber of Commerce.
Phillip "Philly" Lew is a former Florida police officer. Embarrassed by a gag played on him that was caught on tape and broadcast on a reality TV show, he leaves the force and emigrates to Hades. Though he gets a private investigator license, he winds up installing alarm systems. His roommate Neil "Percy" Persico, a somewhat paranoid computer technician, becomes convinced that certain human residents are going missing and suspects something is foul in Hades. Philly agrees to look into it just to humor his friend. When Percy is arrested and threatened with exile, Philly's investigation turns serious. Soon he and his new lover Gina find themselves on the run from the authorities that have set him up. They need much luck and ingenuity to stay ahead of their pursuers and solve the mystery of the disappearances.
The book starts out to be very captivating. I was initially quite impressed with it. I've very rarely encountered a novel that so successfully blended as many genres as this one does. The only books I could think to compare it to are two early Dean Koontz novels, THIS HAUNTED EARTH and A WEREWOLF AMONG US , and F. Paul Wilson's DYDEETOWN WORLD. Unfortunately, about a third of the way through, DuMond loses control of the pacing. The plot slows to a crawl and I really had to struggle to continue with it. DuMond must have sensed this herself, as in Chapter 13 she has Philly think to himself, "The truth was the truth; we were moving too slow." The story starts moving again around the last fifty pages, but still drags itself out a bit too much.
Ultimately this is a novel with great strengths and weaknesses. I can't fault the author's ambition or her highly developed setting. I also really liked Philip Lew, whose wisecracking narration had me laughing out loud on numerous occasions. It's a shame such a promising novel is so grossly undermined by lackluster forward momentum. Perhaps a tougher editor could have whipped DARKERS into better shape. Still, despite my inability to recommend this particular book, I'm convinced DuMond has the makings of a truly original talent. I await her further development with great anticipation.
2 Bookwyrms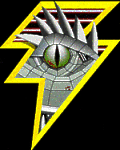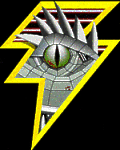 This review copyright 2000 E.C.McMullen Jr.