DEAD AND GONE by Andrew Vachss
Publisher: Alfred A. Knopf
352 pages ISBN: 0375411216
Hardcover $25.00
"You know what it takes to sit across the table from a man, listen to him
talk, look into his eyes . . . and then blow his brains all over the wallpaper?
"Nothing.
"And the more of that you have, the easier it is."
Now how the hell do you put down a book that begins like that?
In his latest offering called DEAD AND GONE, Andrew Vachss (pronounced "vax") presents followers of his street savage/good guy Burke and crew with a tale that begins with all the fervor and whiplash of a truck-car head-on collision. In the first few pages, Burke falls victim to his one weakness, a child, and his Achilles heel costs him a much-loved friend.
Not exactly the beginning to a happily ever-after, yes-the-good-guys-win scenario, but then when did Vachss ever write a book like that?
In this incarnation, Burke has been hired to be the go-between to retrieve a child who had been kidnapped. And that's where he leaves himself nearly fatally exposed.
But DEAD AND GONE is only partially about the journey Burke travels, first as he climbs back from a severe wound and as he searches all over the country for the persons behind the obvious setup. It's really about Burke the man. In previous works, readers were given mere snippets of Burke's past. DEAD AND GONE shines a big ole light into those shadowed places.
At first reading, I didn't like the end, well, except for the last few sentences which drove a chill through my spine, but as I considered the entire story, I realized it was the journey itself and not the destination that held the most meaning.
After falling majorly in love with the Burke series (BLUE BELLE's my favorite; SACRIFICE the best written), I found the affair began to wane at about FALSE ALLEGATION. The new crew Burke had surrounded himself with just didn't exhibit the same unexpected heroes that Max and Mama and the Prof and Mole and Michelle gave before. Wolfe and Crystal Beth looked a lot like sorority queens gone sour instead of those born bad and yet do good anyway.
There's an air of the forbidden in most of Vachss's books, but the tale is always crisply told, each word almost counted. This is Vachss in splendid form. Prose-poetics firmly in place. The razor honed to a fine edge.
Four big, juicy hot and sour BookWyrms.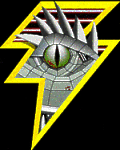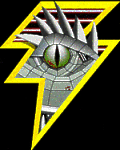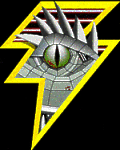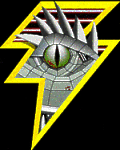 This review copyright 2000 E.C.McMullen Jr.