FIRE AND FLESH
- 2002
by Evan Kingsbury
Jove
ISBN 0-51513440-6
Although they are from different families, Hari Shakir and Adib Sharar, through supernatural ceremonies, share a symbiotic relationship with Kaundalini, a two headed snake god that literally lives inside them. Wrapped around the spinal cord, the god is able to telepathically communicate with its host. Long ago, Kaundalini was split into two beings. Ever since, the two halves sought reunion, striving to bring the two human hosts together.
Hari embraced his inner snake god. It enhanced his sexual pleasures, communicated with him, and turned him into a supernatural being, able to withstand tremendous heat, flames, and even bullets. With a touch, Hari could combust anyone in seconds. As the human flesh and liquid transformed into gas, the human and god inhaled it, leaving only burnt fat, some ash, and a few bones.
As Hari inhales his victim's smoke and soul, the snake within feeds and grows stronger. Hari basks in the power and fear of those he combusts and consumes. When Kundalini consumes a soul, he (and Hari) also acquires their memories and knowledge. And so, one combustion at a time, they track the invisible trail that leads them to Adib Sharar, and the other half of the deity.
Adib continually fights the evil snake god inside him by refusing to join his thoughts and soul to it, denying its thoughts and desires continually. After fleeing India, he changes his name and eventually arrives in Miami where he becomes a widely respected medical examiner. His goal isn't just to flee evil, but to help the people Kundalini would love to destroy.
Hari and Kundalini have spent their lives hunting for Adib. Once reunited, Kaundalini's unlimited power will enable him to consume humanity and rule the world. Bwahahahaha! Wait a minute... After consuming humanity, what will the snake god rule?
Not long after he arrives in Miami, Hari burns and consumes Dr. Reana Stanton while she's in her car. The strange ash in the otherwise untouched vehicle brings M.E. Adib Katra, his assistant Angelica Hunter, and Detective Eric Brannon to the scene. As the only Indian resident in Miami, I immediately (and correctly) figured Sharar changed his name to Katra. Although Adib is the only official who really knows what's going on, while mulling over the best course of action, he tries to hide the supernatural aspects from his co-workers.
A few chapters into the book, the author explains who Hari and Kaundalini are, what they are after, why they keep burning up people, and how the symbiotic relationship works. Unlike the characters investigating the human ashes, I knew exactly what was going on. A few pages later, the author again explained what was going on, stating the same facts, but in a different way. In the next chapter, he explained Dr. Adib's history and perspective. As Eric and Angelica grasp what's going on, the information is stated again and again. Because they require the assistance of additional characters, they share the same details, and so the same information is repeated throughout the entire book.
It's not interesting to watch a bunch of characters wonder what's going on, when you understand exactly what is taking place. In my favorite books, I'm as flummoxed as the main protagonist, eagerly puzzling over each clue, seeking answers to the mystery. Rather than drawing me in, Evan's narrative technique distanced me from the characters and the story.
Adib's ME partner is Angelica Hunter. Since Adib is shaken when he discovers Hari is in Miami, Eric works closely with Angelica. Yeah, yeah - romance ensues. Adib, Angelica, and Eric investigate one ashy cremation after another. The book is mostly a long race: Hari chases Adib while Eric and Angelica keep track of Hari.
The best (and saddest) part of the book was learning about the crowded, dirty, squalid way of life in Calcutta, India, where Hari and Adib were born and raised. Parents sell their organs, just to bring scraps of food to their children. The words "healthy" and "clean" are beyond the grasp of people crammed together in a filthy mass of humanity, struggling with all their might to keep death away for one more day.
To my delight, in the middle of the book, I suddenly found myself reading and flipping pages as fast as possible, in horrified fascination, as I read one of the most unique death scenes ever written. I kept my poor husband awake longer than necessary because I couldn't stop reading. But then Evan started regurgitating plot points again. Once again I waited for Eric, Angelica, and additional characters, to grasp the supernatural situation.
For instance, every time Eric and Angelica meet someone who is dangerously close to Hari, they try to explain why he's dangerous and scream warnings to stay away from him. Since much of the book is about racing away from Hari and his burning grasp, this happens over and over again. They warn, get ignored, and Hari crisps and inhales another victim. While this is logical, it's not the best way to keep readers interested.
Was Evan trying to write a certain number of pages, rather than tell a great story? Repeating the plot in narration and dialogue does takes up space. By the end of the book, the plot repetition degraded into a vocabulary rut.
"Hari then consumed the man to the horror of everyone around him. He then rushed for the designation Corridor A."
A few pages later, I read, " "Open it! Tapai!' shouted Angelica, shaking her fists up at Tapai.
'We can't risk it Brannon!' he shouted."
The basic plot is wonderful and original, but I wish there'd been more care editing and honing before the book was published.
2 Bookwyrms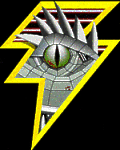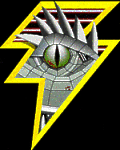 This review copyright 2009 E.C.McMullen Jr.