Review by
Garrett Peck
FLAMING ARROWS
By Bruce Holland Rogers
IFD Publishing
TPB or HC
289 pp.,
ISBN (TPB) 0-9671912-2-X
(HC) 0-9671912-3-8

Cover Art and Illustrations by Alan M. Clarke
The philosophy behind IFD Publishing is that art is created through collaboration. In that spirit, the company offers picture books for adults. The latest is FLAMING ARROWS, a collection of short-shorts by Bruce Holland Rogers, lavishly illustrated in black and white by Jill Bauman and publisher Alan M. Clark.
The book is separated into four sections: Love Stories, Crime and Mystery, Not Quite S.F. and Off the Wall. You may notice there is not a section for Horror, but don't let that fool you into thinking there are no shivers to be had here. Rogers' fiction is unrelentingly dark no matter what other genre elements they play with.
Here he proves his metel in perhaps the most difficult form to succeed in-that deceptively simple form known as the short-short. Here every word must count and no fat can remain on the story's skeletal structure. Rogers understands this and delivers spare and effective prose.
Whether viewing reality with a skewed eye or imagining worlds that never were, Rogers knows how to pinpoint the emotional core of his characters with swift and sure strokes. Some of the ditties continue to rebound in the reader's skull long after the book is put down. As if the writing weren't enough of an attraction - and it is - there are also scads of terrific illustrations to enjoy. Bauman and Clark's art amplify the enjoyment considerably.
This gorgeous volume will remind you of why you got interested in reading in the first place.
Four BookWyrms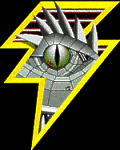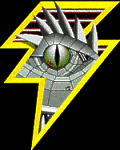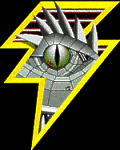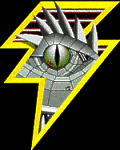 This review copyright 2000 E.C.McMullen Jr.