HE IS LEGEND
- 2009
Edited by Christopher Conlon
Gauntlett Publications
$60.00 US
ISBN: 1-88736810-8
You like anthologies? I do.

More than novels I like anthologies. Short stories and novellas these days tend to tell a real story, beginning, middle, end - whereas modern novels, and the current publishing meme of only wanting novels between an 80,000 to 120,000 word count, brings us to where we are now in novels: the bloated tale meandering in and out of the lives of numerous ancillary characters, sub-plots, and flashbacks that have nothing to do with THE STORY.

Insistence on 80,000 to 120,000 word novels! BAH! With that foolish demand, there would have been no Lovecraft, no Ira Levin, no early Clive Barker.

Richard Matheson was never like that. Every word feels pointed toward the very end of the tale and, once that tale is over, Matheson stops. He doesn't begin with a prepuce prologue or after the real end, continue with a vestigial epilogue to round out that word count limit.
Richard Matheson is also one of those figures in Horror Thriller that will one day stand in legacy next to Shelley, Poe, Stoker, and Lovecraft. Matheson doesn't like the idea of the Horror story, as he feels that the word denotes a blood and guts ethos. Matheson prefers the idea of writing Terror. He wants to terrify you: scare you. He writes the terror or, in the words of Boris Karloff, the Thriller. Matheson made his name writing screenplays for Boris Karloff, Vincent Price, Peter Lorre, Basil Rathbone, William Shatner, and more. Matheson stories inspired Stephen King. There probably would have been no George R. Romero and his NIGHT OF THE LIVING DEAD had he not been inspired by THE LAST MAN ON EARTH, starring Vincent Price and based on Matheson's story, I AM LEGEND.
Without Richard Matheson penning so many of Vincent Price's best Horror movies, there would have been no Vincent Price, the Master of Horror. Vincent Price was cut from the major studios in the 1940s, and consigned to single episode guest star roles throughout the early 1950s. By the mid 1950s Vincent was narrating industry shorts (The Orange Coast College Story) and, when he did have a role in a major feature (Casanova's Big Night, The Vagabond King), he was a tertiary character or uncredited. Richard's screenplays gave the aging Price, a leading man box-office status. One that Vincent maintained throughout his 50s because of the years he worked from a script or story by Richard Matheson (HOUSE OF USHER, MASTER OF THE WORLD, PIT AND THE PENDULUM, TALES OF TERROR, THE RAVEN, THE COMEDY OF TERRORS, THE LAST MAN ON EARTH).

The original Rod Serling's THE TWILIGHT ZONE television show featured legendary writers like Charles Beaumont, Ray Bradbury, George Clayton Johnson, Jerome Bixby, and more. Yet any fans of that show instantly recognize classic Matheson helmed screenplays and short stories like NIGHTMARE AT 20,000 FEET, IT'S A GOOD LIFE, DEATH SHIP, NICK OF TIME, AND WHEN THE SKY WAS OPENED. In fact, decades later, when TWILIGHT ZONE: THE MOVIE hit theaters, three of the four stories were written or co-wrote by Matheson. Matheson penned episodes of THE NIGHT GALLERY and without him there would have been no KOLCHAK: THE NIGHT STALKER.

So when someone like Horror Thriller writer, Christopher Conlon, jumps up and decides to edit a tribute anthology to Richard Matheson, that's no small task.

HE IS LEGEND starts with a bang when Stephen King and his son, Joe Hill, write Throttle, a hard bitten story inspired by Matheson's THE DUEL (Stephen Spielberg's first feature film).

F. Paul Wilson continues the insidious fun with Recalled, inspired by Matheson's THE DISTRIBUTOR. And so it goes.

So do you like anthologies? Oh yeah? Well I bet that, in every anthology, there are going to be stories I like better than stories that you like. For example: The standout stories for me are John Shirley's Two Shot's From Fly's Photo Gallery, inspired by Matheson's screenplay, SOMEWHERE IN TIME, based on his novel BID IN TIME.

John MacClay's, The case Of Peggy Ann Lister, inspired by Matheson's SOMEONE IS BLEEDING.

Ed Gorman's, Comeback, inspired by Matheson's THE FINISHING TOUCHES.

Richard Matheson's son, Richard Christian Matheson brings us Venturi, inspired by his Pop's LEGION OF PLOTTERS.

Joe R. Lansdale's, Quarry, inspired by Matheson's PREY.

Whitley Strieber's, Cloud Rider, presumably inspired by no one Matheson story but by all of them. I read it, I really liked it, but I detected no Matheson in Cloud Rider. It's good Strieber, but its also pure Strieber.

The biggest standout for me out of all of them is Nancy A. Collins Return to Hell House, a prequel to Matheson's HELL HOUSE. I've read Nancy A. Collins work before, and it's okay, but this one really impressed me. Nancy doesn't write like Matheson, but in this story she vigorously abandoned her stylistic comfort zone and delivered a fun, imaginative, and especially harrowing tale. Collins has a dominoes line of Vampire novels, but if this is what's percolating in her when she isn't running her bloodsucker template, then PLEASE may I have another cup?

This is a staggeringly good anthology worth both your time and money. It also ends with a bonus from the Master.

Four BookWyrms.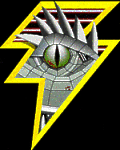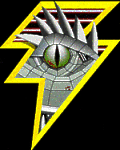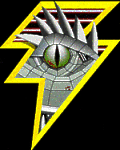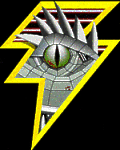 This review copyright 2009 E.C.McMullen Jr.


BOOKS





MATHESON IS INTERVIEWED BY STANLEY WIATER IN


DARK DREAMERS