---
Link to us!



If you would like to use the graphic above, just save the icon image to your server and link it back to feoamante.com!
HOUDINI'S LAST ILLUSION
- 2004
by Steve Savile
Publisher: Telos
PB $8.95
ISBN: 1-90388966-9
What if Houdini could do real magic? Although his escapes and performances cleverly use physics, the book opens with Houdini dividing his soul in three so he can turn a black glove and a white glove into doves. Then he sends them off to learn why he's being stalked by dead magicians. The first ghost warns "They're coming to take you home," and isn't referring to a cute little house surrounded by a flower garden.
Troubled, Harry continues with his evening plans, which involves attending a séance. Knowing full well it is but another form of clever deception, Houdini enjoys the show, calmly rationalizing the mechanism for each trick. Then real spirits communicate and chaos erupts. And so Houdini plans his last illusion for the spirits who are after him.
I enjoyed reading about the secrets behind real life handcuff escapes and clairvoyant's tricks. I like Savile's Houdini character - a brilliant showman, calm and collected, always thinking and planning, even when surprised and stumped. I find the Houdini's real magical abilities a delightful spin on the famous magician. The plot moved along, and the supernatural delighted and surprised. I find it particularly wonderful that someone gifted with real magical ability would still use illusion for shows and showing up spirits.
Although well written, thoroughly researched, and entertaining, there wasn't anything outstanding about this 77 page story. It kept me entertained and intellectually fascinated, but didn't grab me emotionally like my favorite stories do, so I'm giving HOUDINI'S LAST ILLUSION
3 Bookwyrms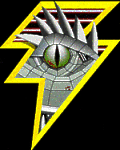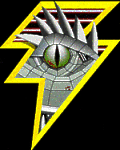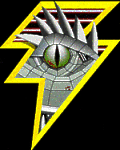 This review copyright 2010 E.C.McMullen Jr.