Review by
Scott Nicholson

SHOULD YOU?


TIP JAR




A HOUSE DIVIDED

- 2006
By Deborah LeBlanc
Leisure Books
PB
ISBN: 0843957301
Deborah LeBlanc carved out a place for herself in modern fright fiction with two previous novels steeped in the swampy, mysterious depths of the bayou. In A HOUSE DIVIDED, LeBlanc not only sprinkles Cajun flavor on the dark dishes she serves, but also adds a feast for haunted house fans. The eponymous house literally has been split in two by contractor Keith Lafleur. What Lafleur senses, but doesn't know, is the house harbors a long-slumbering but not-fully-dead secret. When the two halves of the house are set up and separately inhabited by chef Matt and hair stylist Laura in a small Louisiana town, the inevitable bad things ensue.
LeBlanc excels at building tension, not easy to do in a genre where the readers pretty much know what's coming. LeBlanc is also gifted in the arena of characterization and dialogue, allowing each person to maintain a distinct voice and style even in "talking" scenes. Such attention to detail is welcome, especially since so many modern writers fall back on dialogue that sounds like it came from television actors, with no accent or personality. She also understands regional flavor and its value in making a story come alive, rivaling fellow swamp dweller James Lee Burke in that category.
LeBlanc takes much glee in relating Lafleur's descent into darkness and cooks up some rather nasty graphic encounters. Her real strength, though, is in mapping out human relationships, how the characters respond to events and to each other. This rings especially true in familial connections, a common denominator in LeBlanc's previous works. When LeBlanc endangers a child, the reader notices and cares.
There are a couple of weaknesses in the story, though they are predicated more on modern storytelling conventions than on LeBlanc's shortcomings: the budding romance between Matt and Laura is overly familiar and Matt, as a single dad, is made a little too compassionate—he would have been far more interesting if he had ruined his marriage through drinking, affairs, or some other flaw instead of merely marrying the wrong woman. Also, an incident that causes a number of deaths should have brought Fox News and the Associated Press reporters to clog the town, but instead the local sheriff is left to shake his head in solitude.
Nitpicking aside, LeBlanc deserves a place among the upper echelon of dark fiction writers. Given her continued improvement, dedication to craft, and attention to detail, the house should be put back together and lined with bookshelves in preparation for plenty more great stories.
Four Bookwyrms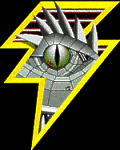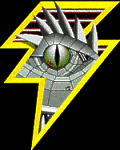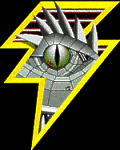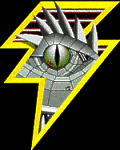 This review copyright 2006 E.C.McMullen Jr.


FROM
E.C. McMullen Jr.
WILLOW BLUE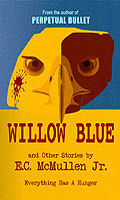 "'Willow Blue' will burrow under your skin and stay there long after you've put the book down."
- Jeffrey Reddick, Creator of FINAL DESTINATION
PERPETUAL BULLET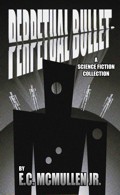 "'Some People' ... may be the standout story in the book."
- John Grant, 2 time Hugo Winner and creator of Infinityplus