FEED BACK?
Write Us:
Feo Amante
Be sure to write:
Feo Reader
in the subject line else you may be bounced like JunkeMail
I, VAMPIRE
by Robert Shuster
Robert Shuster DBA Sevenacide
ISBN: 0-97069-894-1
I have to admit that I was a little leery at first about reading I, VAMPIRE by Robert Shuster. I make it a rule to not read anything in the same genre that I'm currently writing in. As fate would have it though, I met Robert Shuster at the 2006 World Con in L.A. California in August 2006. He's a likeable guy, but would my reviewing his book be a stake to his heart?
I started reading I, VAMPIRE and became intrigued with the plight of the protagonist, Jacob Szabo. Jacob is a 457 year old vampire who is the last surviving member of his family and perhaps, the only vampire still left on the face of the earth. He has witnessed many atrocities including World War 1 & 2, the Great Depression, and the obliteration of his friends and family through natural and murderous causes. His true love, Zia, was killed not long after their marriage. He has spent centuries holding on to the memory of her beauty both inside and out – "she was raven-haired, with her tresses framing her alabaster complexion" – page 34.
Jacob is a loner and prefers it that way. He is weary of anyone that asks too many personal questions or tries to dig too much into his past. He knows the demise of the others that have been discovered. Their lives have ended with a stake through the heart. He works the graveyard shift at The Speedy Mart to keep a roof over his head and the sun from killing him. His life is mostly comprised of sleeping during the day, getting needed blood from his supplier, and indulging every now and then in the Adult Entertainment at The Sweet Spot. This indulgence though begins the unraveling of Jacob's fragile world and he must ultimately decide whether to face the sunlight or the police who suspect him in two murders.
I, VAMPIRE is written in first person and reads a little like a personal journal. Shuster delivers an entertaining and unique perspective on the pitfalls of being a vampire. He weaves interesting places, colorful characters, and bizarre situations into the mix as well. I give it four Bookwyrms out of five.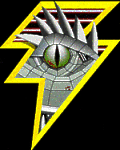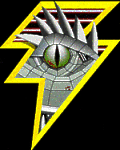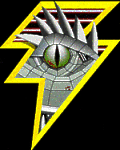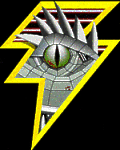 This review copyright 2007 E.C.McMullen Jr.