Link to us!



If you would like to use the graphic above, just save the icon image to your server and link it back to feoamante.com!
THE HIT
- 2002
By Jere Hoar
New American Library
$14.00
ISBN 1-893956-34-2
Jere Hoar (author of the collection BODY PARTS) scores beautifully with his first down-and-dirty noir effort, THE HIT. These days, it is rare for a novel to really grab me and keep me turning the pages. This one did the job, and with almost as much intensity as Boston Teran's brilliant GOD IS A BULLET.
When we meet protagonist Luke Carr, a disturbed 'Nam vet from the woods of Mississippi, he is a mental patient who is suffering from severe Post Traumatic Stress Disorder. Luke's prison psychiatrist has advised him to write down his life story using different colored pencils ("pastels when I am unsure, darker colors for certainties"). The novel is divided into nine "notebooks," and as he tells the tale, Luke's prose becomes even more intense and elegant.
The first flashback takes us to the night Luke committed the murder of his "first noncombatant." On a mountain highway, he ambushes a man named Tom Morris. Luke shoots him with a crossbow and arranges the scene to look like a bad car accident. We soon learn that the target was the wealthy husband of Luke's high-school sweetheart (if that term can safely be applied to her) Kinnerly Morris.
Luke Carr's torrid affair with the married Kinnerly is what set in motion dark forces that cannot be controlled. Naturally, since this is a noir tale, things immediately get worse. Damn it, someone witnessed the crime! Blackmail must be paid. Kinnerly is not what she seems. Complication piles upon complication, as the ever-resourceful woodsman and hunter, with the help of his trusty dog Adel (so alive he's almost a human character), uses all of his talents just to keep his head above water. Luke Carr bobs and weaves brilliantly, even as he is pursued by a redneck sheriff (a character I wanted a lot more of, actually) who is a member of Mensa and does crossword puzzles with a felt tip pen. Luke's attempts to outsmart a pair of trusty bloodhounds as they close in is worth the price of the book.
The very ending of THE HIT is a bit of a letdown, only because fans of the genre will recognize the plot device as having been lifted from another well-known tale. But the bulk of this novel is downright tasty and absolutely gripping. I liked it a lot. Four Bookwyrms.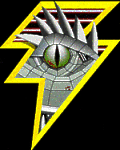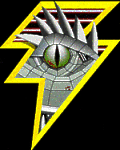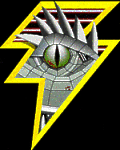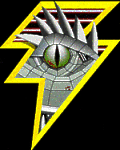 This review copyright 2002 E.C.McMullen Jr.