A HAUNTING BEAUTY
By Charles Birkin
Midnight House 2000
225 pp. Hardcover
$40.00
Midnight House (run by Aaron Bates & John Pelan) is dedicated to bringing back great fiction that has been lost, forgotten or out of print for many years. They have put out short story collections by Edward Lucas White, Jean Ray, W.C. Morrow, Dick Donovan and now, Charles Birkin.
The first I heard of Birkin was on John Pelan's message board. He raved about Birkin and his comments were enough to interest me. I've said in the past that I'm not much of a collector. I don't like to pay an arm and a leg for a book; I'd rather it be available for everyone. But, sometimes you just have to shell out the cash and enjoy the product. So I did.
First, I have to say that the cover art for A HAUNTING BEAUTY is beautiful. It's nothing overly fancy; black and white. But it's beautiful in its simplicity - and the ghost girl is very creepy!
A HAUNTING BEAUTY begins with a preface by Mike Ashley, who selected the pieces in this collection. Ashley also gives us an extensive background of Birkin, which I found quite interesting. Ashley and Birkin selected the stories for A HAUNTING BEAUTY in 1983, but they were unable to find a publisher before Birkin's death in 1985. Birkin himself wrote the introduction. He talks a bit about his life and the genre and even gives background to one of his stories.

The first piece, "Little Boy Blue," is quieter but no less horrific than the rest of the stories in the book. The second piece, "The Mousehole," is a prime example of what Birkin is good at. He tells an elegant tale which moves along and you know something awful is going to happen, but you don't know just how awful until you reach it. A tale of war, the mother in this story is put in a position which is unthinkable. The final sentence really puts into perspective wartime thinking.
"Waiting for Trains," one of the non-supernatural pieces in the collection, is another tale of war that is quite touching.
"Fairy Dust," is one of the most horrific pieces in the book, perhaps because of the straightforward - and unexpected - way events unfold. It makes you wonder if the evil stepmother really did die out with the old fairy tales.
"Hosanna!" is quite shocking in the images portrayed at the end of the story. Birkin's brutality is made even more so because of his beautiful prose.
The book ends with the title piece, "A Haunting Beauty", a beautiful tale of revenge.
I don't think I can adequately describe the feelings I got when reading this book. Even in the stories where I thought I knew the end, Birkin managed to shock me in some way - whether it was his use of language or an honest twist of the plot. Birkin knew how to end a story without being trite or vague. He keeps you thinking and it is easy to visualize what comes next. I can't recommend this book highly enough. It made a fan of me, enough so that I sought and was lucky enough to locate some of Birkin's other work in used bookstores. The tales in this book will haunt you long after the covers are closed.
4 BookWyrms.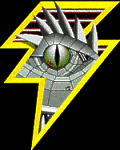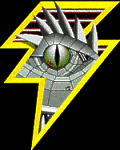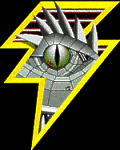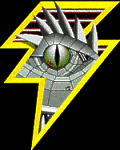 This review copyright 2000 E.C.McMullen Jr.