---
Link to us!



If you would like to use the graphic above, just save the icon image to your server and link it back to feoamante.com!
HOUSE OF PAIN
- 2000
by Sephera Giron
Leisure
PB - $5.99 US / $6.99 CAN
ISBN: 0-843949-07-4
When does a dream . . . become a nightmare? Alice Cooper sang these words in an early 80s song called "I Am The Future." These are the most apt words I can think of in describing Sephera Giron's debut mass-market release, HOUSE OF PAIN.
Life has become a dream for Lydia; a New York web designer who's past as a tormented outcast has left her shy and lonely. Now she has a handsome and successful husband, Tony, a new dream house in the country, and the promise of a happy future. The only flaws in her perfect new life are her homesickness for the city, and the horrors in her new house's old cellar*. After settling in to their new home Toni's lifelong night terrors finally end, and her nightmare begins.
Haunted by waking nightmares and visions, all centered around the basement of her new home, Lydia searches for the cause of the haunting and uncovers a horrible past that was hid from her. The old house on the very foundation where their new one was built, torn down years ago, was the site of unspeakable pain and death, and that the beautiful young couple who lived there were kidnappers, torturers, and killers. She also discovers the secret place beyond the cellar, and the reason why the people in her new country home are disappearing again. HOUSE OF PAIN is a story about magic, paranoia, and betrayal, and realizing that sometimes it is you against the world.
Sephera Giron's prose is smooth, so easy to read that you fall into it. Her slick blend of erotica and horror (this isn't one of her more erotic tales, but it does get the blood pumping a time or two) will make you shiver one moment and shudder the next. Though not a writer who depends on wall to wall gore to get a reaction, when it's time for the blood and guts, she pulls no punches. I finished this book in two sittings with three kids running, screaming, and hollering around me most of the time, not something that happens often. HOUSE OF PAIN does more than hold your attention; it grabs it by the collar and throttles it.
Some would say HOUSE OF PAIN is an event driven story, and though I wouldn't disagree, it would have fallen short with anything but a strong and believable lead. Lydia, despite the personal weaknesses that allow her to become bound in the twisted games in the House of Pain, is a strong character. Her strength and her growth as a person throughout the story is what kept me reading when there were a hundred other things I could have done, rooting for her when all seemed truly hopeless.
In most books, I can usually find at least onto thing to gripe about, but there was no point in this book where I felt let down. Simply put, HOUSE OF PAIN is an extremely entertaining and satisfying read. Bravo Sephera!
Here's hoping this is just the start of a long and productive career. I'm eagerly awaiting the release of her next book. I'll let you know what I think when it comes out.
I give Sephera Giron's HOUSE OF PAIN 4 BookWyrms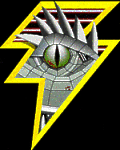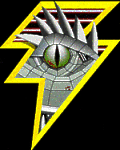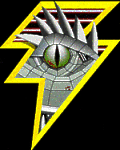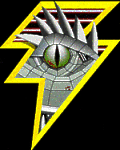 This review copyright 2001 E.C.McMullen Jr.