Review by
E.C. McMullen Jr.

IF CHINS COULD KILL: Confessions Of A B Movie Actor

- June 23, 2001
by Bruce Campbell
LA Weekly Books
$23.95 USA - $35.95 CAN HC
ISBN 0-312-24264-6
If you are a fan of Horror, then you are already aware of Bruce Campbell. And if you are aware of Bruce Campbell, then you know what an incredibly funny guy he is.
But just in case you thought his humor was strictly limited to mugging for the camera and physical hijinks, then grab IF CHINS COULD KILL.
Bruce can write, see? He can communicate. He is a raconteur. He's Got His Own NICHE! In essence, he's just this guy, see? A real handsome, rock jawed leading man kinda guy. And he would probably get more roles like that if he wasn't such a wise ass. Or maybe he is too handsome, too rockjawed, too much of what Hollywood is looking for, that he is a cartoon of what they want. Or maybe he just has the worst luck in the world. Or maybe his personal albatross - once good luck charm - is his dear enemy, Sam Raimi, or maybe . . . oh, any number of things.
Because of Bruce, the wildly popular computer game, Duke Nukem 3D (1996), had a voice. True, it was the voice of radio DJ John St. John, but he was only squawking the talk that Bruce originated with his character, Ash in EVIL DEAD II and ARMY OF DARKNESS.
The game went from being another 3D shoot 'em up to becoming so popular that it gave Id Games - king of the hill at this time with games like DOOM and QUAKE - the shakes. It seemed nothing could knock Duke Nukem 3D off his perch. The game got old, the graphics were surpassed by better, brighter, smoother graphics. Better, more intricate 3D shooter games, and yet Duke Nukem still persisted even after DOOM was put to bed. Even after QUAKE and QUAKE 2 were put to bed. Why? Because it had a sense of humor instead of dim-witted grunts. Because it had Bruce Campbell's cheery, sneery, wise-ass Ash dialogue running throughout the game.
The game manufacturer, 3D Realms, was inspired by Bruce; they could have hired Bruce; but instead they hired a guy who sounded like Bruce! It wasn't because Bruce was too expensive! He's a "B" Movie actor for Christ sakes!
To add insult to injury, the computer game EVIL DEAD came out in 2001 and has not only been called a mediocre game, but one of the drawbacks to it is that its lines sound too much like Duke Nukem 3D!
I mean, this is Bruce Campbell's actual life, people! You gotta laugh or go nuts!
Now I've read many a well written book about Hollywood and film making. David Niven's "The Moon's A Balloon" and "Bring Out The Empty Horses" are two of the best. I will add Bruce's book to the pantheon.
Bruce, in no way, is a major Hollywood star, and that is the primary reason that his book is so funny. That and Bruce's cheery, sneery, con-man's way of laconically looking at life. As Bruce says at the beginning of his book (well, actually the backside of his book cover)
" . . . This is not a memoir about what I said to so-and-so at the Beverly Hills Hotel. It's also not about an actor's "meteoric" rise or "tragic" fall. Rather, this book is dedicated to the players on the second string, the B people, if you will, and I cheerfully include myself in that lot.
IF CHINS COULD KILL starts off with a curious forward by Ivan and Sam Raimi - annotated by editor Barry Neville. This forward is the launch pad for all the slapstick to come. We are talking real life, mind boggling, could this really happen, kind of human slapstick that, apparently, is the real life of Bruce Campbell and his friends.
There are great laugh out loud moments to as well as some quietly sobering ones (this is real life after all, right?) and it is amazing that Bruce has been through and has handled things that would and has made other actors go off the deep end.
This book is also an important read for the aspiring film maker. In this book you will see how Bruce, Sam Raimi, and friends drummed up the money to make their first film, second film, and how they kept their heads together while doing some of the most humiliating things you can think of.
Hey! Do you want to make a movie or do you want to sell furniture? If it's a choice between making people happy for years to come or selling cushioned fart traps, I know which side my bread is buttered on.
I love this book! It's great! It's not only entertaining but highly educational.
5 BookWyrms all the way!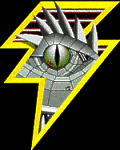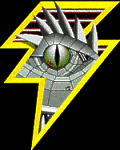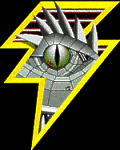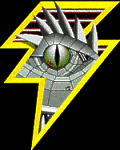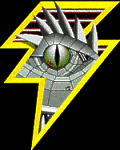 This review copyright 2001 E.C.McMullen Jr.