Link to us!



If you would like to use the graphic above, just save the icon image to your server and link it back to feoamante.com!
THE INFINITE
- 2002
by Doug Clegg
Leisure Horror
Hardback $20.00
ISBN 9 780843 949278
This is a haunted house tale.
The very best novelists, the few who truly master their craft, learn to "layer" a book, allowing it to be enjoyed on any number of levels. Events and characteristics are "mirrored" and "echoed," previous incarnations of the controlling concept are slyly referenced, allowing the work to have a depth and resonance unavailable to the neophyte. Calling the ghastly property in question "Harrow" is just one example.
So right off, let me tell those unfamiliar with his work that Doug Clegg is a damned fine writer.
That fact is both the blessing and the curse of reading his new hardback THE INFINITE. Clegg's prose style is often lyrical, yet linear, and at moments rococo both in practice and design. THE INFINITE is dark, emotionally touching, spooky as hell; it is also both an homage to, and a dignified retelling of, the classic myth of the haunted American mansion. We know we're in the hands of a true master when a character is given directions to Harrow and told to look for streets named Matheson, Jackson and Tryon. I felt like Clegg was giving me a sly wink and a nudge, as if to say: "This is fun, isn't it?"
THE INFINITE is the conclusion of a trilogy. I confess to not having read the previous installments "Nightmare House" and "Mischief," but I doubt that this fact impacted my enjoyment of the novel. Three flawed but likeable psychics, improbably named Frost Crane, Chet Dillinger and Cali Nytbird (ego, anger and love?) are located and hired by the mysterious Ivy Martin and ghost hunter Jack Fleetwood of the PSI Foundation. Their assignment is to spend a few weeks at Harrow, a former boarding school with a history of sudden death, macabre happenings and eerie coincidences. Their presence inevitably brings the sinister house back to life.
The fact that we know roughly what we're in for didn't bother me a bit, for Clegg also knows the turf well. First he takes your hand and offers you false comfort; then he manages to twist and turn just enough to keep you authentically nervous; yet always stays roughly within the accepted guidelines of his chosen genre. I can't say I was ever very surprised, but I truly liked these folks and I was genuinely entertained every step of the way. Clegg grabs Cali's voice particularly well, I found myself cheering her on.

I can't say much more about the plot line without the risk of ruining your enjoyment. THE INFINITE is a rich and complex achievement and deserves to be read. I suspect it will be enjoyed most by those who can fully appreciate the delicate high-wire act involved in the construction. Nonetheless, the basic fan, although he/she may miss most of the subtleties, is sure to love the satisfying shocks and the wry, soft, seductive voice with which Clegg tells the tale.

I give THE INFINITE four bookwyrms.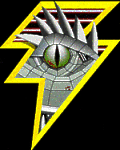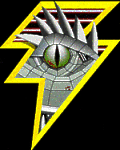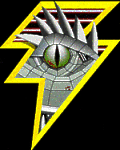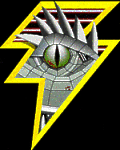 This review copyright 2002 E.C.McMullen Jr.