INTO THE MUMMY'S TOMB
Edited by John Richard Stephens
Berkley Books
TPB $14.00
ISBN: 0-425-17664-9
I'm here to tell you that Mummies are shorted on the big screen. They're two dimensional creatures - condemned to idle along with their arms poking out like bandaged bumpers or loping about as roaring, evil CGI gumbies.
They're not like that in literature. Not by a long shot. Just crack the pages (gently now… be nice to books) of INTO THE MUMMY'S TOMB and you'll see just that. John Richard Stephens has gathered together an anthology of mummy-related works, both fiction and nonfiction, that speaks to most every facet of mummification, archaeological digs, and societal consideration of the centuries-old artifacts and remains.
In nonfiction he's included works that smash rumors, provide introspection, and describe tomb discovery. All by authors who were there at the time: Mark Twain, Arthur Weigall, Amelia Edwards, Howard Carter, and more. These are reasoned, educated, and well-considered thoughts on archaeological activities and what they meant to society at the time they were written. You see into the mind of those that were there when they were there. The timeliness means everything.
I lost myself in the fiction - in a good way. Maybe it's because I dig dead things. Could be. But, more likely, it's because Stephens chose strong, classical writers who knew how to use the material.
Warning here - my bias towards certain authors most definitely affects what I'm about to say.
Best Of Show goes to Ray Bradbury's "Colonel Stonesteel's Genuine Homemade Truly Egyptian Mummy" - an uproarious review of what it takes to liven things up in rural Illinois. This story, to quote my buddy Coop, makes me wonder why I even bother writing. Coming in close second is a story that H.P. Lovecraft wrote for Harry Houdini. "Under the Pyramids," a tale of Egyptian travel and dark, subsurface secrets, is told from Harry's point of view. First published in Weird Tales back in 1924, the lengthy tale is written in the classic H.P. voice. Loved it. Then there's Edgar Allen Poe's classic "Some Words with a Mummy" - another chuckler. I've no real complaints about any of the other fiction pieces; all quality work. I mean, just loook at the names: Tennessee Williams (his very first short story - written as a teenager) Agatha Christie, Bram Stoker, et al. Very impressive line-up.
This trade paperback offers you a platter of mummy meat that can't be passed up. Go ahead, dig in. It'll certainly quench the hardiest of appetites.
Dig up five BookWyrms for INTO THE MUMMY'S TOMB.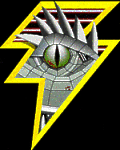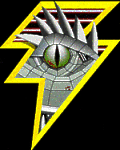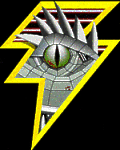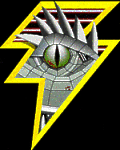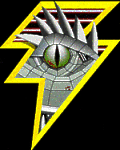 This review copyright 2001 E.C.McMullen Jr.