THE DAWNING
by Hugh Cave
Leisure Books
$5.50
ISBN 0-8439-4739-X
A quick synopsis: most of mankind is on drugs and beating the shit out of each other AND the earth. Eleven folks plan to escape the madness by rowing and hiking their way deep into the Canadian wilderness. On their way up, through displays of environmental insensitivity, they learn that Mother Nature is pissed and vengeance is hers.
The premise isn't bad, but it didn't work for me. Not this time, anyway.
The book starts out with narrative focused partly on the story, but mostly on introducing the characters. We learn about each of the travelers in pieces, first as they prepare for the trip, then as they travel to their deep woods kick-off point. And as their personalities grew, their pasts whispered, and their relationships developed, I realized what was bothering me. Streaming stereotypes and two-dimensional characters plodding along predictably. Ouch.
Definitely off to a rocky start, I hoped for plot hooks or devices to keep me interested. No such luck. After they all plop canoes on their heads the majority of the novel is shallow interaction between cookie cutter people. Conversations and comments and waddling from lake to lake. The instances where Mother Nature sticks her ugly mug in are few and weakly built. Not much suspense at all.
Considering the breadth of Mr. Cave's body of work and his large fan base, I'm thinking THE DAWNING is an outlier, a quirk in the weaving of his words. You can't publish for something like seventy years (seventy years!) and not develop the finer points of the art. With over 800 short stories and around 40 novels published, I'm sure he has plenty good reading to offer. Just don't break a sweat running out to purchase THE DAWNING.
2 BookWyrms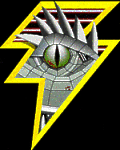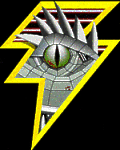 This review copyright 2001 E.C.McMullen Jr.