---
Link to us!



If you would like to use the graphic above, just save the icon image to your server and link it back to feoamante.com!
HARRY POTTER AND THE ORDER OF THE PHOENIX
- 2003
by J. K. Rowling
Scholastic, Inc.
Hardcover
0439139597
Illustrated by Mary GrandPre
HARRY POTTER AND THE ORDER OF THE PHOENIX is the fifth book in J.K. Rowling's series about a young boy attending a boarding school in England – Hogwarts School of Witchcraft and Wizardry, training grounds for the wizards and witches of tomorrow. Harry is one of these students, who has to deal with not only the mundane hardships of life like homework, exams, and the trials and tribulations of first love, but also with dark wizards, evil plots, and a powerful dark sorcerer who haunts his dreams and threatens everything he cares about.
Harry is 15 now, and in the past few years he's been through a lot. These experiences have changed him, in both good ways and bad. As the book opens, he's very frustrated and angry. From Professor Dumbledore to the insidious Ministry of Magic agent, Professor Umbridge, it seems that all the adults in his life are treating him like a child, keeping secrets from him and not allowing him to know the truth. He rebels against these unfair impositions by forming a secret group of students, teaching them spells and charms to defend themselves against dark wizards. He starts keeping secrets from adults also, purely out of spite. He also does a lot of shouting, and brooding.
He also experiences his first romantic relationship, filled with wonder, discovery, and confusion as any such relationship is for anyone. And he learns to be a leader, teaching his fellow students in his little group calling themselves "Dumbledore's Army" in defiance of the Ministry of Magic's interfering ways. And he learns about the responsibilities and burdens of playing the part of the hero.
Harry isn't the only one changing. Ron and Hermione are saddled with a lot of additional responsibility as well. Ron joins the Griffindor Quidditch team, but has to overcome his own insecurities – which isn't easy for the young man. Ron's younger sister Ginny also starts dating in this book, which puts Ron into the predictable "big brother" mode of overprotectiveness.
And the whole wizarding community is changing as well. With the return of the evil Lord Voldemort, everyone is at risk. But the Minister of Magic Fudge doesn't believe in the Dark Lord's return, and is employing every means at his disposal to hush up such rumors and keep people calm. Fudge tries to discredit Dumbledore and Harry using the media, the court system – anything at hand. There is definitely a "head in the sand" mentality to this tactic, but by and large the public seems to be buying it. And all the while, the Dark Lord and his Deatheaters are gathering allies, building their forces, preparing in secret for the war to come. And against them stand Dumbledore and his staunch supporters in his own secret society, the Order of the Phoenix, who move in secret as well, trying to both spread the truth (without alerting the Ministry) and counter Voldemort's minions.
That's a lot of complexity for your average children's book. But then, Rowling's series has been anything but average. There's a lot of social commentary in this book (and the series as a whole), and the author touches on some pretty hefty topics, like prejudice, close-mindedness, and both the good and bad of human nature. Her heroes are not perfect – Harry often makes mistakes, loses his temper, and even fights with his friends on occasions. And not even children (or teenagers I suppose is the correct term) are magically "safe" from evil – in the previous book Voldemort kills one student, and he and his Deatheaters are obviously not adverse to killing more. Granted, the deaths which do happen here are far from the gore-splattering, blood-spurting, entrails-dangling kind of deaths that can occur in horror fiction – Harry Potter books are after all found in the children's fiction section – but Rowling doesn't shirk from the possibility of her characters dying either. And as the fifth book closes, readers are left wondering: what's next?
HARRY POTTER AND THE ORDER OF THE PHOENIX is truly a great book, highly entertaining and well written.
5 out of 5 bookworms.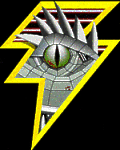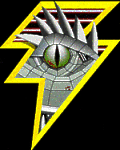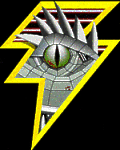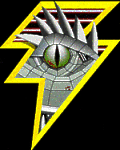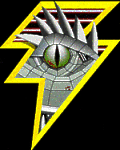 This review copyright 2007 E.C.McMullen Jr.