Review by
Diane Matson

SHOULD YOU?


TIP JAR




JAKE'S WAKE

- 2009
by John Skipp and Cody Goodfellow
Leisure Books
ISBN 1-931402-30-2
Oh John Skipp, I've missed you! John wrote some terrific anthologies (BOOK OF THE DEAD, LIGHT AT THE END, THE CLEANUP, DEADLINES) with Craig Spector. I devoured them all and then, unable to find more, prowled elsewhere.
Time passed, and then Feo plunked JAKE'S WAKE in front of me. It was so refreshing to once again drown myself in John's wonderful wit and intense storytelling.
But who is this Cody Goodfellow he teamed up with? (Prowling the internet...) Ah! He wrote Radiant Dawn, Ravenous Dusk, and I'm sure I've read his story in Cemetery Dance. Turns out he, like John, is a musician. Oh these wacky horror writers and their boredom avoidance issues.
On to the book!
Jake became a TV evangelist because he made good money off it. Between his shows, he never lacked for female companionship, and Esther, his wife (and weak willed alcoholic), looked the other way, because her hubby was also a mean son-of-a-bitch. A match made in Hell.

Emmy worked for Jake at his church. She fervently looked up to him and helped lead his flock. Innocently refusing to see Jake as anything but the bridge between God and man. Unable to refuse Jake anything he asked of her, including her body.

Evangeline, a prostitute, readily accepted Jake as her religiously regular client.
Jake was an expert at making people believe him, even when they knew better.

Esther hid his bad side behind his role as a husband.

Emmy screened Jake's twisted nature behind his authority as a shepherd for God's followers.

Evangeline told herself Jake was just another trick.
All 3 were in love with Jake, wishing they weren't. After his sudden death and funeral, fighting grief and each other, they all met for the first time at Esther's house. Then Jake showed up, somehow alive and stinking of formaldehyde. Ready for some "fun," he helped them slip out of their grief and into something much more painful and humiliating.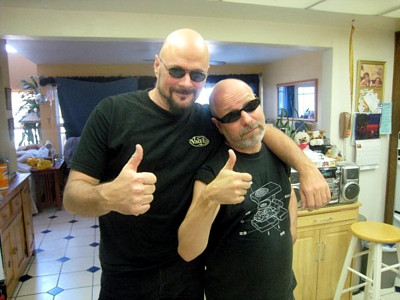 FEO AMANTE

and

JOHN SKIPP


WE USED TO DRESS ALIKE, GROOM ALIKE...
Ah... THOSE WERE HAPPIER TIMES...
- Photo by Scott Bradley -
Each of Jakes 3 ladies arrived with a male friend or two by their side. Emmy shared a love affair with their kind, quiet handyman, Eddie. Emmy, too grief stricken to drive to Esther's house, arrived with her friend Matthias. Jasper (straight) and his best friend Christian (gay), arrived with Evangeline.
Jake brought a side-kick too. With a house full of people to terrorize, it's hard to be everywhere at once, which is where Gray comes in. Gray does a great job creating fresh ways to dish out as much pain as possible.
The book is filled with tight, creative wording such as "certainly distraught, but never stupid." Not a word is wasted. Every meaning is clearly and colorfully laid out. Boring words are banned. Jake's victims start out in a tough situation, then rapidly gets worse before everything really goes to Hell. All I could do was hang on and watch the ride plunge, wickedly twist, and dead-fall into unimagined horrors. Unimagined, that is, until cooked up by John and Cody and served on a plate with serrated edges.
What do you do when you can't kill the villain because he already did dead, and that clearly didn't work out so well? Snag this book and find out.
5 Bookwyrms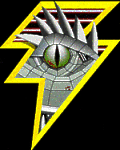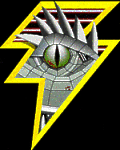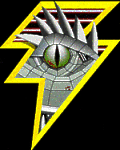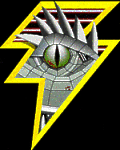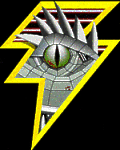 This review copyright 2009 E.C.McMullen Jr.


JOHN SKIPP
&
CODY GOODFELLOW
FROM
E.C. McMullen Jr.
WILLOW BLUE
KINDLE

"'Willow Blue' will burrow under your skin and stay there long after you've put the book down."
- Jeffrey Reddick, Creator of FINAL DESTINATION

PERPETUAL BULLET
PAPERBACK

"'Some People' ... may be the standout story in the book."
- John Grant, 2 time Hugo Winner and creator of Infinityplus

ALSO

E.C. McMullen Jr.'s
short story
CEDO LOOKED LIKE PEOPLE
in the anthology


FEAR THE REAPER




PAPERBACK


"This Ray Bradbury-esque is one of the most memorable and one of the more original stories I've read in a long time."
- Reviewer, Amazon